So today in our crafty countdown calendar we had couple of buttons, some handmade (cut out from watercolour paper) gift tags, scraps of wrapping paper, yarn and few paper snowflakes…
We had also glittery ink and snowflake stamp on hand among other bits and pieces from the box with extras I prepared for the girls.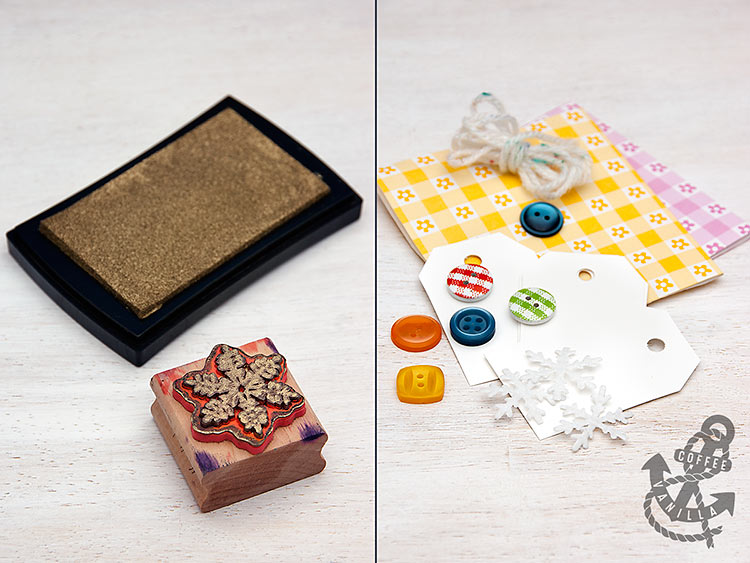 Next craft idea coming up tomorrow morning on Instagram and then later on the blog , stay tuned!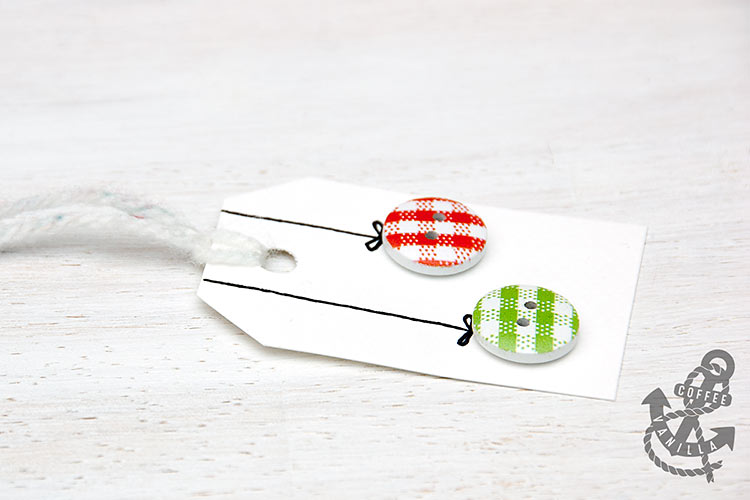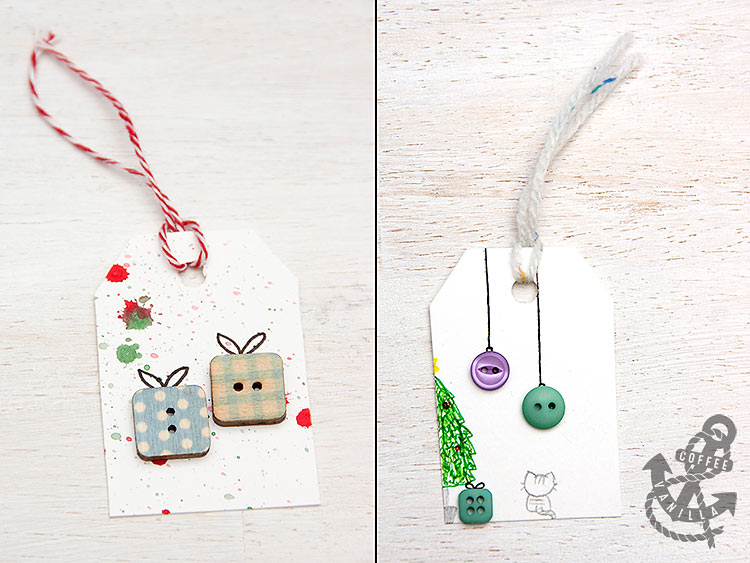 MATERIALS
blank gift tags or some thicker paper to cut them out from (I used leftover watercolour paper from making watercolour gift tags earlier this week)
buttons
scraps of paper
ribbons
felt
paper embellishments
yarn or twine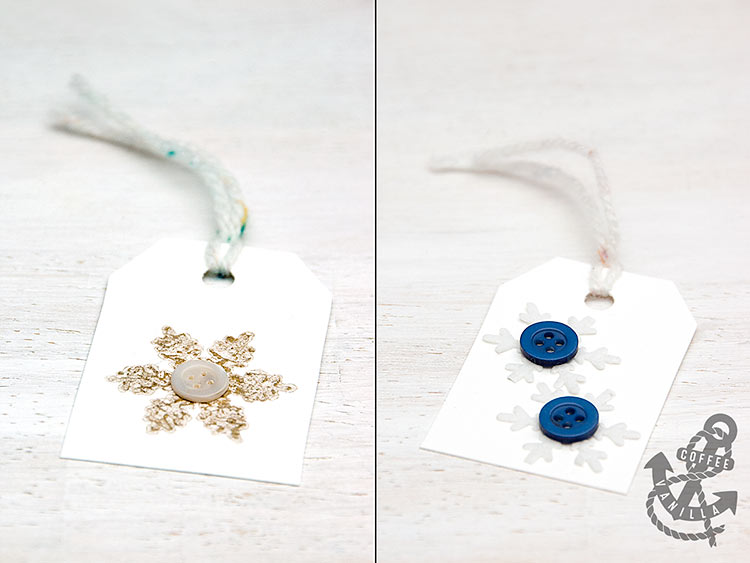 EQUIPMENT
stamps
ink pads
scissors
paper glue
all purpose glue
single hole punch
fine liners (we used mostly black)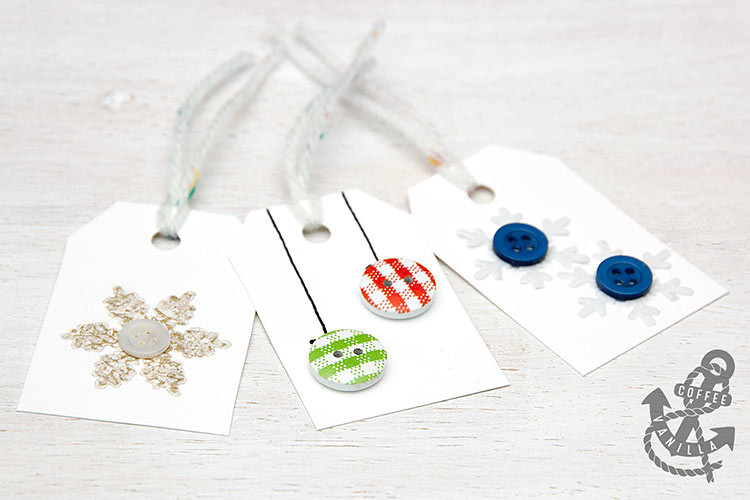 METHOD
To make the gift tags share sheet of paper into rectangles, trim two of the edges on each of them and make a hole with a punch.
You can also use watercolour gift tags as a base, rather than plain ones or stamp paper with golden or silver ink before cutting it into gift tags.
Use all purpose glue to attach the buttons.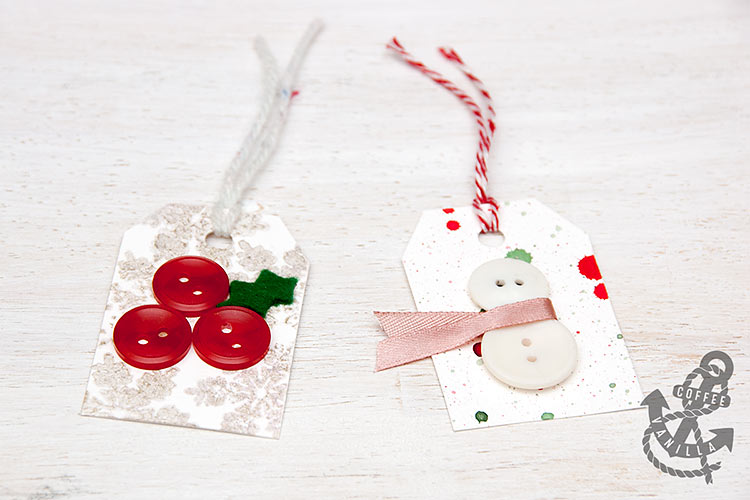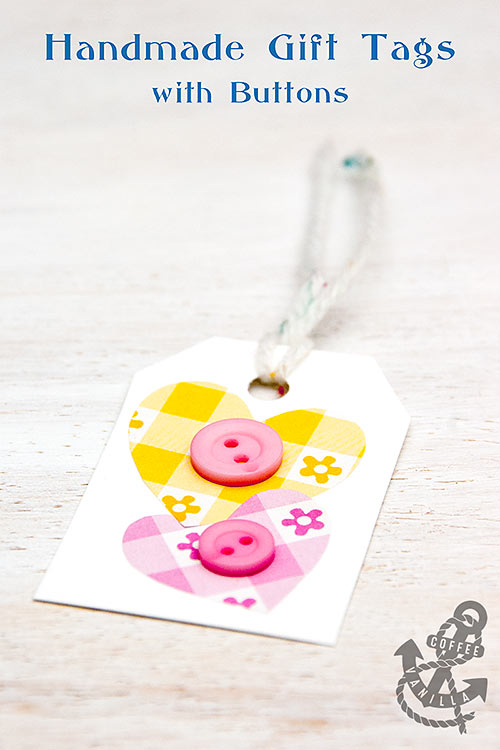 NOTES
More gift wrapping ideas.
More easy DIY idas – 30 Minute Crafts.