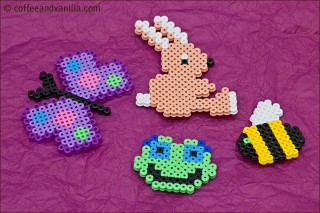 MATERIALS
midi Hama beads or Ikea beads
square bead board
magnets
double sided thick tape or some glue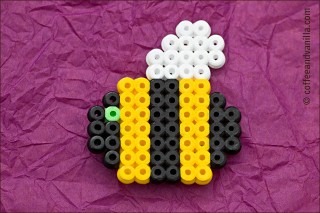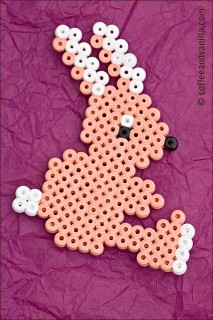 EQUIPMENT
iron
ironing paper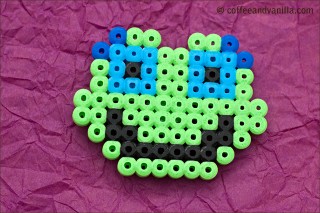 METHOD
For stronger, longer lasting magnets iron design through the ironing paper while still on the board, let it cool down a little bit, remove from the board and iron again through the paper on the other side of the design. Place under heavy book until completely cold.
Stick on one the magnets either with glue or double sided tape and your fridge magnets are ready.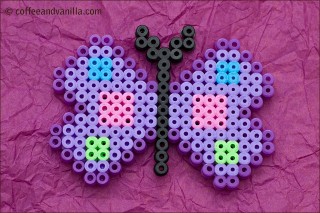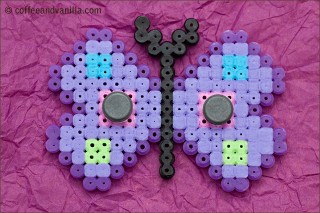 Children love beads, they can do designs by themselves,  you will only have to iron it for them.
Beads can be used not only to make plain designs or magnets, but to make pedants, bracelets (used like regular beads), key rings or even 3D designs, for instance – boxes.
You can achive diffrent designs with shaped boards, we (me and my 4 year old daughter) used plain square board, for round shapes and edges use round board.
They come in 3 different sizes: mini, midi and maxi so they are suitable for almost any age.
Hama beads are cheaper and more practical that beads that stick when sprayed with water.
Hama beads  have been on market since I was a child… almost like Lego and Monchhichis ;)
Update:
Ikea beads and peg boards are compatible with midi Hama beads and can be used together. We just bought some shaped boards in Ikea and used them with Hama beads we had at home… worked perfect.