This is another of our 30 minute craft ideas my girls had in their crafty countdown calendar over December.
They made couple love bugs for the Valentine's Day (or Mother's Day), spider for Halloween, some pom-pom Santas and dust bunny that also looks a bit like little sprite from My Neighbor Totoro cartoon.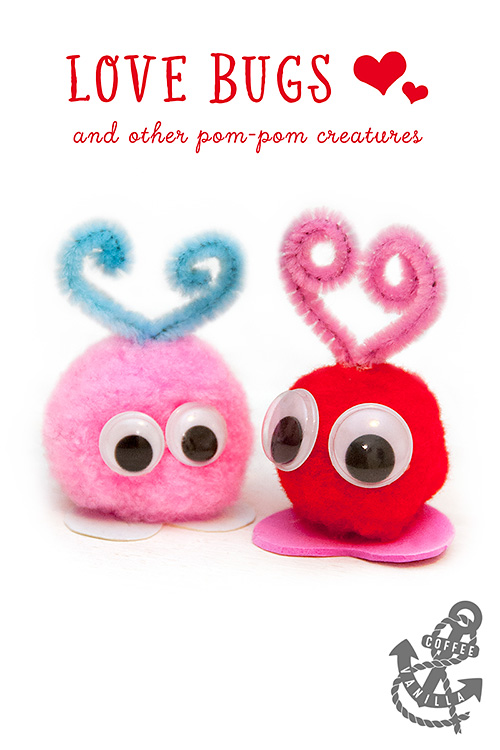 MATERIALS
pom-poms (either ready ones or made from yarn)
googly eyes
pipe cleaners
craft foam or cardboard (for legs)
felt and mini pom-poms (to make hats) – optional
all purpose glue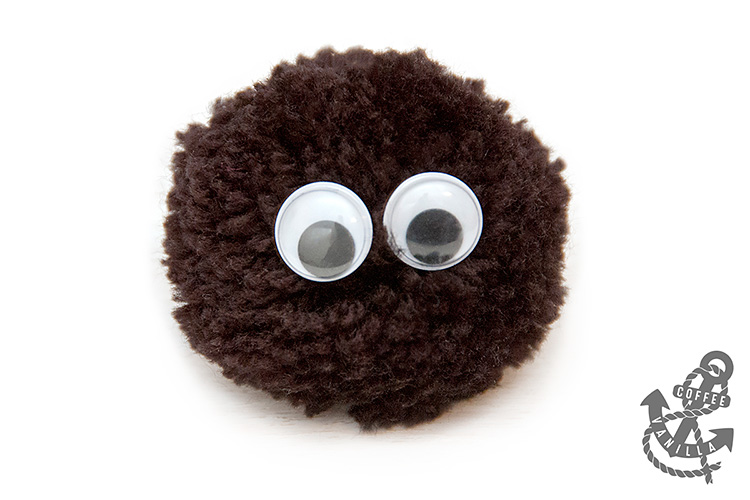 dust bunny or sprite
I made those pom-poms using small pompom maker… but they could be made with piece of foam or cardboard or with the fork method as well.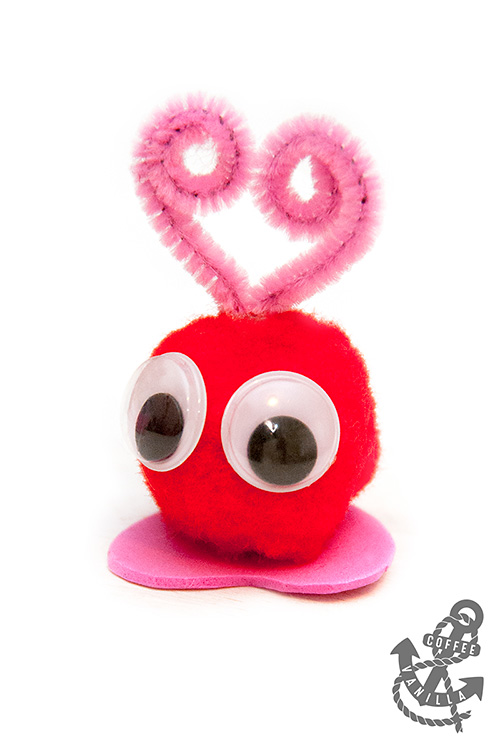 love bug
Love bug feet are shaped like a heart and are made out of foam or cardboard (top picture). To make heart shaped antennas cut piece of pipe cleaner and fold in half, wrap the ends around pencil to make spirals.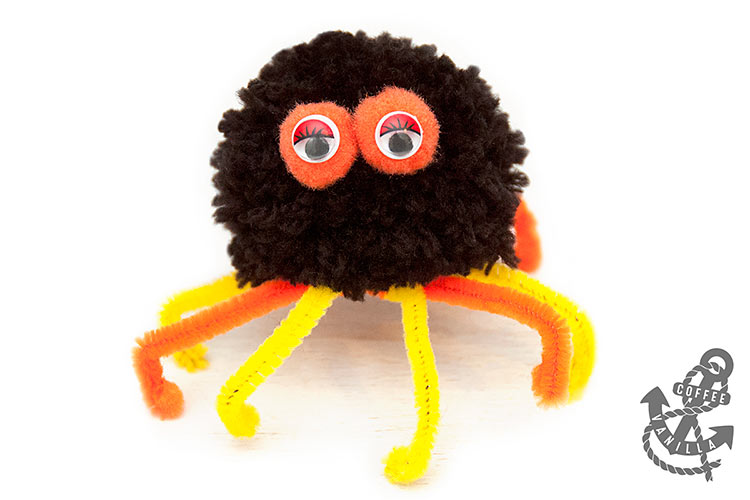 spider or octopus (not sure)
We used here large yarn pom-pom for the body and smaller, ready pom-poms for the eyes.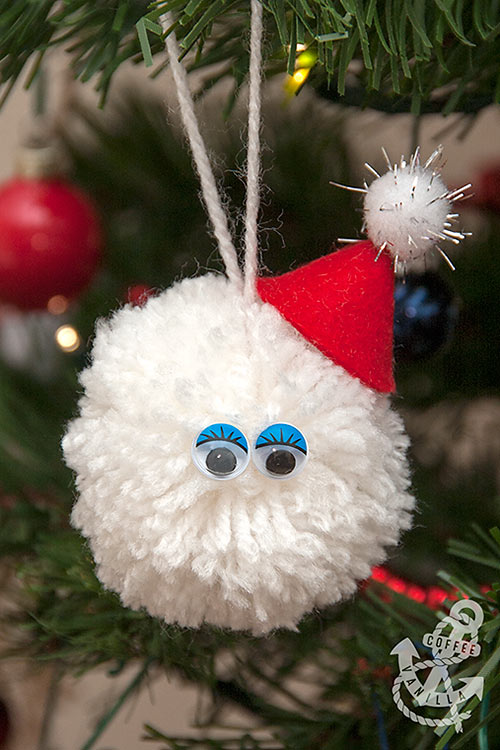 Santa or snowball with Xmas hat
Instructions on how to make mini Santa hat can be found here.
NOTES
More pom-pom creatures: Pom Pom Pencil Toppers – One Eye Monsters and DIY Fork Pom-pom Chicks & Bunnies.
More craft ideas.