Due to our move to the the seaside I collected huge pile of products that I've been stacking on the top of my table (and under) but never got a chance to photograph and try them out properly until now… Below you can find 10 best tried & tested items – don't forget that the Children's Day and then the Father's Day are coming up shortly.
CUTE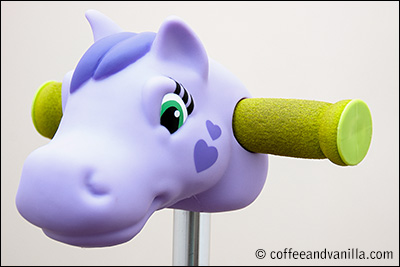 The horse head, I mean the pony is a great product made out of some kind of rubbery/spongy material. Despite the fact that it was crated to fit Micro scooters it works on our Decathlon one as well. My 3 years old love it. Scootaheadz area available as pink or purple pony and blue or green dinosaur (£14.99).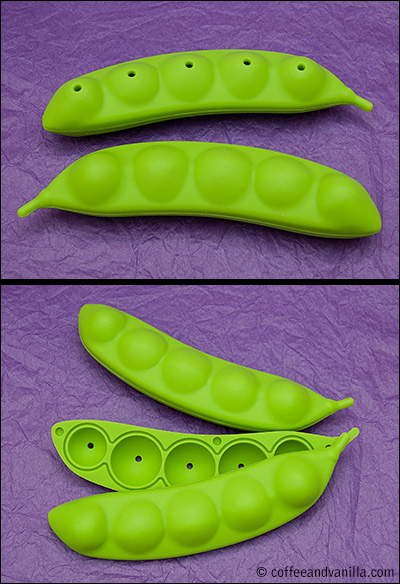 This is extremely cute The Easy Peasy Ice Tray by Thumbs Up from Paperchase (£9.95), can be easily filled with water though the little holes on the top. The peas are big favorite among both kids and adults in our household, they would also make great gadget for parties… must have this summer (!)
GOOD READS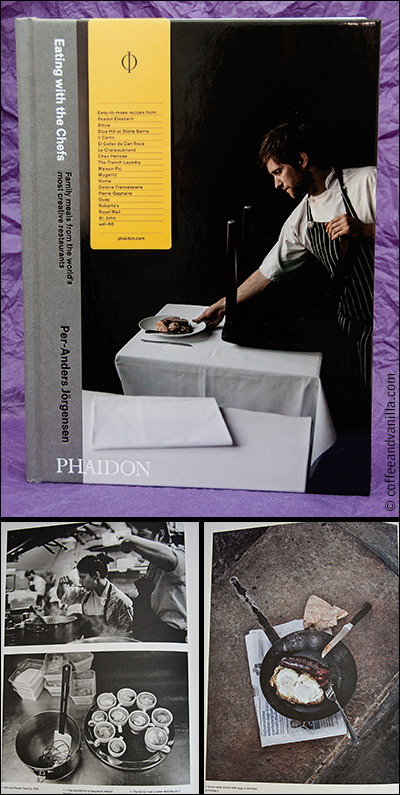 "Eating with the Chefs: Family Meals from the World's Most Creative Restaurants" (£24.77) by Per-Anders Jörgensen and published by Phaidon.
I have always wondered what real chefs cook for themselves… I imagined amazing, simple dishes full of flavour and I was right (!) You will find in this book everything from how to prepare Smoked Oil from Royal Mail in Dunkeld, Australia, Fried Apple Pie from WD~50 in New York City , USA or Basque- Style Garlic Soup from Asador Etxebarri in Atxondo, Bizkaia, Spain, just to mention few. Additionally the book is packed with lots of food facts and personal anecdotes about the staff who works there. Wonderful tradition of entire team from El Cellar de Can Roca in Girona, Spain walking every day up the hill to the parents bistro for a "family" meal is one of those stories (!) Interesting read and recipe book in one.
Hardcover: 316 pages
Author: Per-Anders Jörgensen
Publisher: Phaidon Press (22 April 2014)
Language: English
ISBN: 978-0714865812
Dimensions: 297 x 218 x 36 mm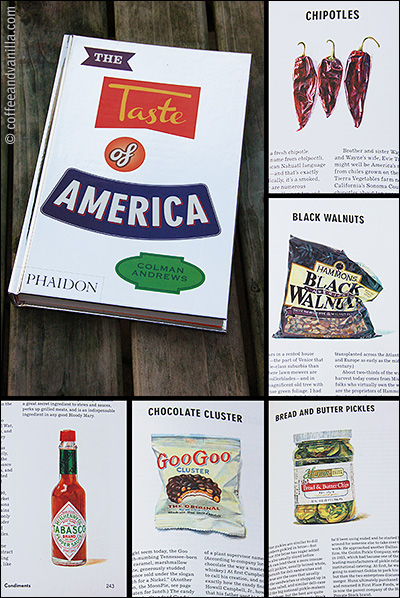 "The Taste of America" (£16.72) by Colman Andrews, illustrated by Joël Penkman and published by Phaidon.
This is not a cookbook (does not contain single recipe) but beautifully illustrated guide through American food. Interesting, clear and easy read. I found particularly amusing reading about foods that have Polish roots, like: Bialys (I had no idea what they were until I read this book) or Kolaches in Texas and also discovering completely new to me products such as birch beer, celery tonic or mayhaw jelly.
Hardcover: 288 pages
Author: Colman Andrews
Illustrator: Joël Penkman
Publisher: Phaidon Press (14 Oct 2013)
Language: English
ISBN: 978-0714865829
Dimensions: 284 x 190 x 33 mm
HANDY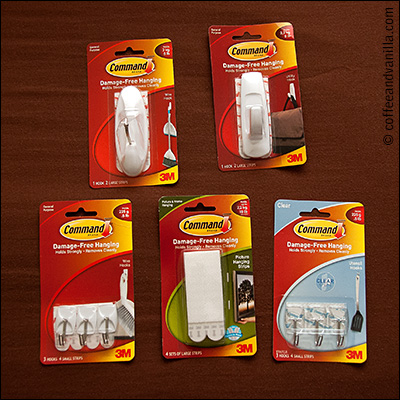 Command hooks and picture hanging strips from 3M can come very handy, especially if you are renting a place and don't want to or can't drill holes. They are amazingly strong, can hold even large glass photo frames without damaging the walls. Just make sure to choose correct Command hook for the weight of the frame and for the strips that the frame is wide enough to stick them onto. Great way to organize the house with minimum effort :)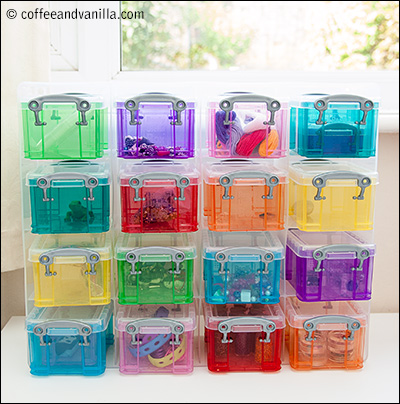 Really Useful Organiser (£22.00) from Hobby Craft – 16 colourful, see through 0.3 l Really Useful Boxes plus clear shelf. I find it perfect to store all kind of jewellery making bits: findings, beads, threads… wish I came across this organiser earlier. The shelf is quite stable and can stand on it's own, without attaching it to the wall. Would be perfect for loom bands as well…
CRAFTY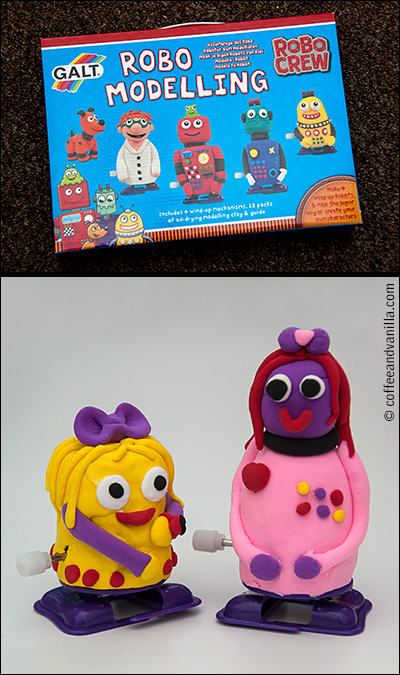 Robo Modelling from Galt (£10.49) is very versatile set not only for boys. The box includes air drying clay like substance in various colours plus 4 mechanisms to make the robots. The clay itself have spongy and dry feel, almost like marshmallows but surprisingly it sticks very well – easy to manage even for smaller children. We really enjoyed playing with it as there are endless possibilities, above the robo creatures made by my girls…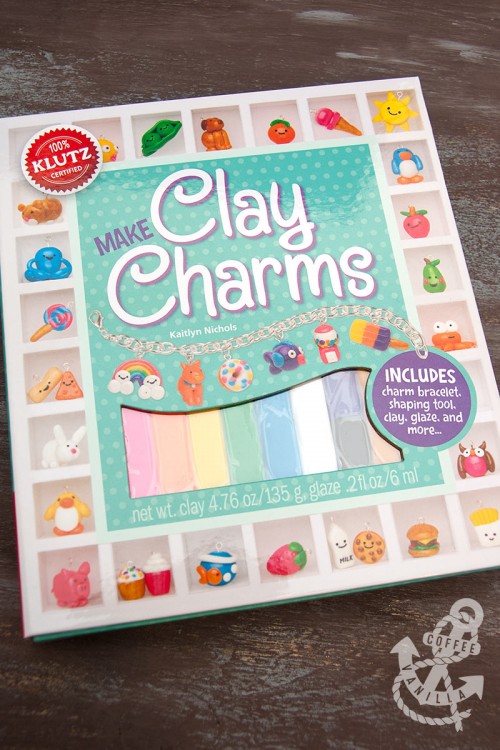 Clay Charms from Klutz  (£12.99) – great set including everything needed to start making modelling clay jewelry. As a child I used to make lots of things out of modelling clay so when my older daughter who is 8 years old expressed interest in this set she did not have to ask me twice. The package include book, modelling clay in lovely colours, findings, plastic tool / cutter, glaze and metal bracelet to connect the charms. What it does not include are the pliers which can be useful while connecting the findings but again, if you are into jewelry making you probably have already some tools at home.
USEFUL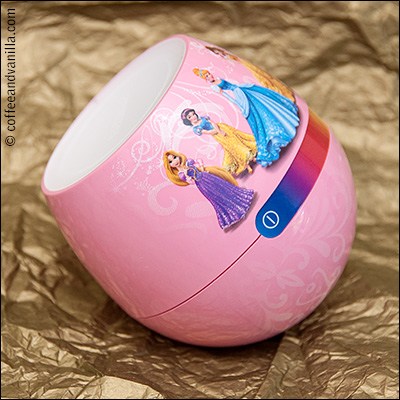 Philips Disney Micro Princess Children's Colour Changing Mood Light (£30.18)
My girls have this lamp on every single night since the day we got it. The colour touch slider is very easy to use, you just need slightly tap it and it will set preferred colour and if you hold it down for a bit the colours will start changing automatically, one tap on the "switch off" sign and the lamp will go off instantly…. very handy.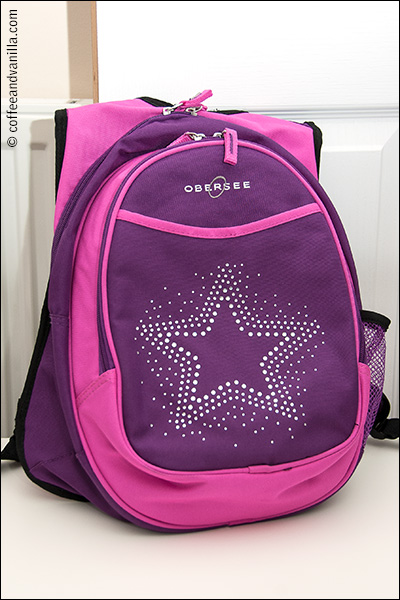 O3 Kids Pre-School All-In-One Backpack with Cooler (£25.00) – this is excellent quality backpack with built in cooler compartment – no more carrying two bags to school (!) The description states it is pre-school bag but it is much too big for my 3 years old (and she is not a tiny baby). On the other hand my 8 year old (year 4) is very happy with it and takes it to school every day now. The inside pocket is big enough to fit A4 folder. The rhinestone star design is very pretty (and shiny).
Since the previous Tried & Tested I also cooked pancakes with Asda, prepared dessert with Finn Crisp Bread, reviewed couple of children's books from Maverick, served eclairs on Cheeky Pink set from Royal Albert, watched Moshi Monsters The Movie, ordered with Takeaway.com, visited Google house and dined at Namaase Kitchen in Camden, London.
DISCLOSURE: Command hooks from 3M, The Easy Peasy Ice Tray from Paperchase and Phaidon's books were sent to me for review purposes. Klutz's Clay Charms, Really Useful Organiser and Scootaheadz's pony head I purchased myself. Robo Modelling, Philips Disney Micro Princess  Light and O3 Kids Pre-School All-In-One Backpack I have received as a part of Amazon Vine™ Programme and you can find those reviews as well on Amazon website. I was not financially compensated for this post. All opinions expressed here are my own and I retain full editorial control.