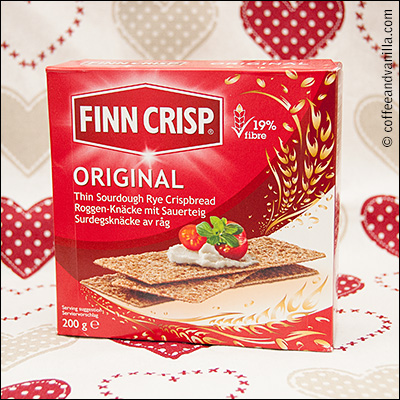 Finn Crisp bread is thin sourdough 100% rye wholegrain crispbread reflecting everything that is good about wholesome Nordic food: healthy and tasty, one of my favorite dry breads to be honest. It looks like I have finally found thin bread that does not taste like cardboard but is crunchy and flavoursome. Finn Crisp is also very versatile, can be used in both savoury or sweet ways for instance crushed to add some crunch to yogurts (recipe below) or simply as a slice of bread.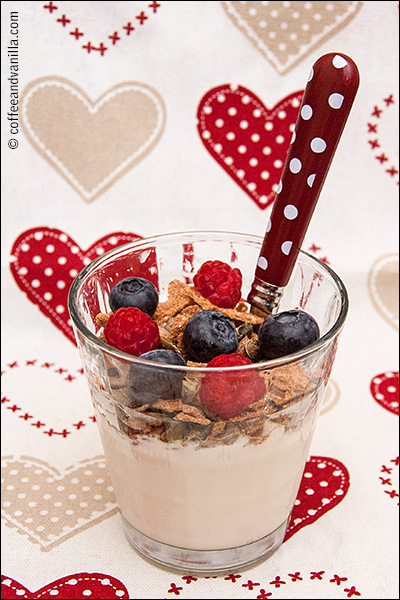 [adapted from recipe by Brontë Aurell from Scandinavian Kitchen, London developed for Finn Crisp]
Breakfast Crunch recipe is not only great as a light breakfast or snack but can be also served as healthy, low calorie dessert. Everyone in our family from kids to granny loved it… the combo of crispy sourdough bread with toasted seeds, vanilla and honey is just incredible (!)
INGREDIENTS
3 x Finn Crisp Original thins (broken into pieces)
some fresh berries such as raspberries and blueberries
1 tbs pumpkin seeds (toasted)
½ tsp vanilla sugar
1 tbs sunflower seeds
200 ml creamy yogurt (Greek style yogurt with honey or vanilla would work well)
runny honey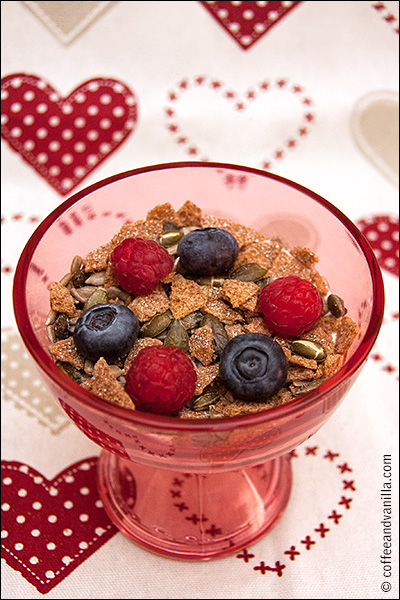 METHOD
Toast the pumpkin seeds on frying pan until they will start to pop. (This can be done in advance. I usually toast the whole bag of seeds and place them in airtight container to use with my cereal in the morning.)
Break Finn Crisp bread thins into pieces, mix with seeds and vanilla sugar.
Put yogurt into serving dish, top with the crunch and berries.
Drizzle with honey & enjoy!
Makes 1 serving.
NOTES
Finn Crisp taste also really good with some cream cheese, smoked salmon and garlic chive.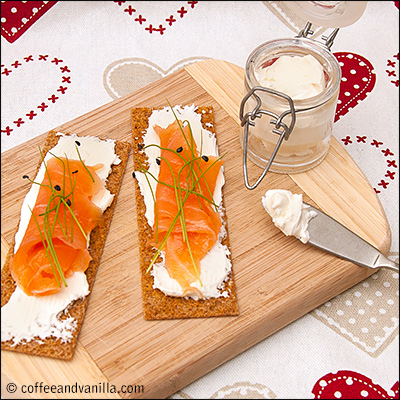 DISCLOSURE: I have received Finn Crisp bread for purpose of this article and I was compensated for my time to test the recipe.  All opinions are my own.