My girls love nachos but not so much ready sauces sold in the stores… mostly because they are too sour from vinegar or too spicy so my older one usually make her own chunky tomato sauce for them and it is the whole family favourite (!)
It has her "secret" ingredient (sugar) that she also add to her tomato sauce for pizza.
It is great snack not only for parties but also for rainy weekend afternoons to accompany a movie or round of Bananagrams…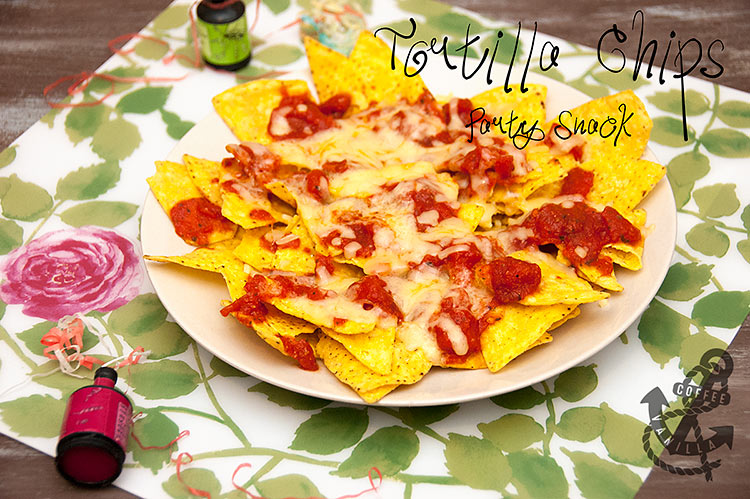 INGREDIENTS
3 x 200 g packs of plain salted tortilla chips
400 g tin of chopped tomatoes
squeeze of tomato puree (about 2 tbs)
squeeze of ketchup  (about 2 tbs)
1 tbs fine sugar (we used golden caster sugar)
¼ tsp mixed dried herbs (we used Italian mix)
grated cheese (about 150 g)
EQUIPMENT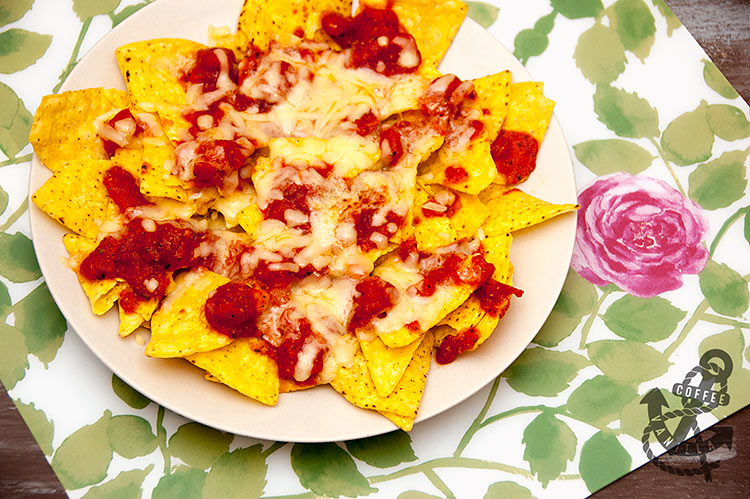 METHOD
Place tortilla chips on lots of individual plates or on couple sharing plates.
In a bowl combine chopped tomatoes, tomato puree, tomato ketchup, herbs and sugar and share onto plates with tortilla chips.
Sprinkle with cheese and place in microwave for about a minute or until cheese is melted and bubbling.
Serve immediately.
Makes enough snack for 5 – 10 people, depending on appetite.
NOTES
More kids' party food ideas: Chocolate Covered Salted Fingers with Sprinkles, Cheese & Fruit Hedgehog, Sticky Honey & Sugar Coated Roasted Almonds & Pecan Nuts, Pink Beetroot & Green Avocado Picnic Dips, Popping Candy Sparklers or Very Moist Chocolate Nut Muffins or Cupcakes.
Non-alcoholic drinks: Sparkling Cranberry Thirst Quencher with Hint of Vanilla, Clementine & Vanilla Orangeade with Bits, Homemade Strawberry & Mint Lemonade, Kompot Śliwkowy – Polish Plum Compote or Homemade Lemon Iced Tea.
I'm submitting this recipe to our Inheritance Recipes challenge that we have just started together with Solange of Pebble Soup. This month theme is Fresh Start and as much as healthy food is important, teaching kids to make their own food rather than buy ready dishes is crucial and I hope that my girls in future will be always choosing homemade snack over ready one. This recipe hasn't been in our family for generations but it's something my daughter often make and hopefully she will continue starting new traditions in our family.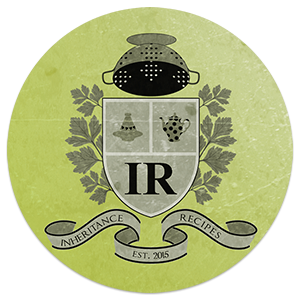 As plain, supermarket own brand tortilla chips are rather budget snack (about £0.45 – £.65 per pack) I'm sending this over to Credit Crunch Munch frugal recipes challenge run by Camilla from Fab Food 4 All and Helen from Fuss Free Flavours and hosted this month by Camilla.