Nothing is better for hot Summer days than thirst quenching, fruity drink. This is very simple idea rather than recipe… mixture of fruit juice, soda water and vanilla syrup. Enjoy!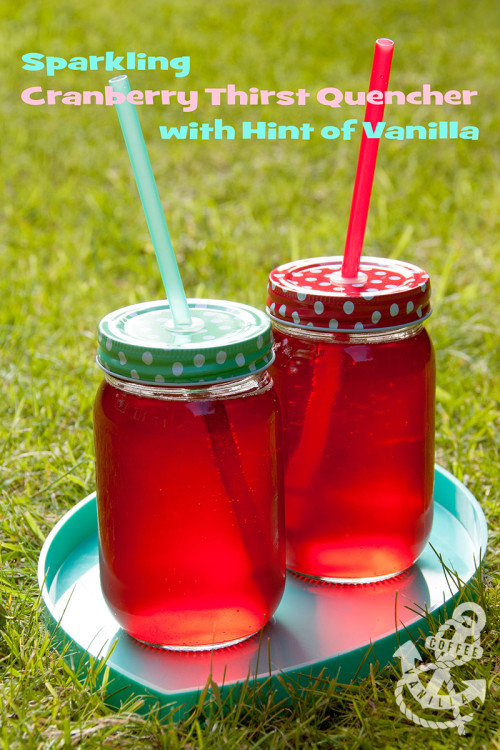 INGREDIENTS
METHOD
Fill the glasses with cranberry juice and sparkling water (we used 50/50 proportions).
Add dash of vanilla syrup to each glass, stir and enjoy.
Optionally serve over ice cubs.
NOTES
For smaller children use regular not sparkling water instead and they will love it.
If you are looking for more summertime drink recipes, check out this Rose Syrup from Tin & Thyme, Boozy (or not) Cherry Fizz from Utterly Scrummy Food For Families or Clementine & Vanilla Orangeade I made while ago.
More Summer ideas.
More drink recipes.