This is very simple orangeade made with not only oranges but also same clementines and vanilla sugar for extra yumminess.
INGREDIENTS
2 big – 4 small oranges
2 – 3 clementines / tangerines / mandarins or other similar citrus fruits
home-made vanilla sugar – to taste 
1 cup of cold still water or some sparkling water
ice cubes – to serve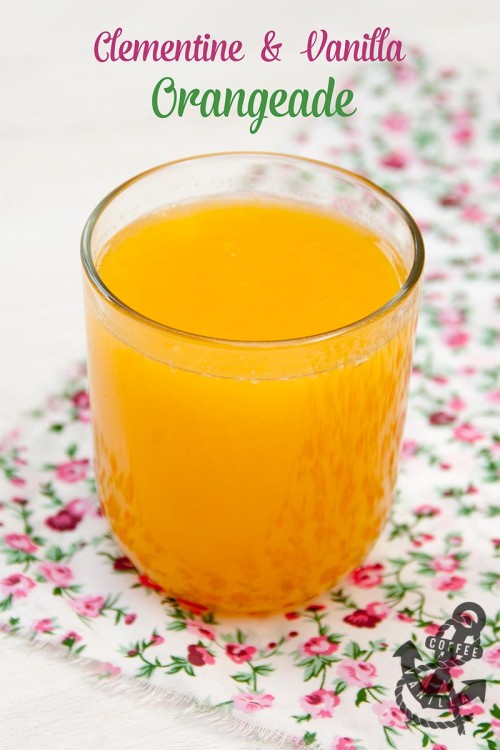 METHOD
Juice oranges and clementines, don't worry about bits, they can go into the juice.
Transfer to the jug, combine with water and vanilla sugar.
Serve over some ice cubes.
Makes 2 cups.
If you are looking for more summery soft drink ideas check out Summer Strawberry Lemonade, Raspberry Lemonade from Recipes From a Pantry, Watermelon, Lime and Rosemary Drink, Lemon Iced Tea, Polish Plum Compote, Sorrel Drink or Strawberry & Mint Lemonade I made.
For a light alcoholic drink perfect for Summer try Polish Style Beer with Raspberry Syrup.