Store bought ice tea is a very popular drink in Poland, especially lemon one or peach version with addition of peach juice / syrup to the black tea…
I'm not a big fan of peach flavoured things but lemon ice tea from Lipton is one is my favourites so I tried to recreate the flavour.
INGREDIENTS
4 black tea bags
1 litre of boiling water
½ large lemon juice
½ litre filtered or mineral still water
plenty of ice cubes
EQUIPMENT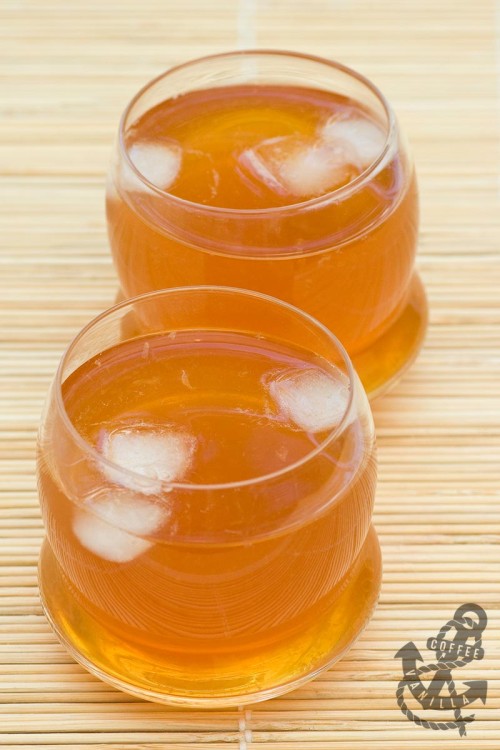 METHOD
Place tea bags in a jug with hot water, leave aside for the tea to get strong.
Stir in sugar and lemon juice.
At the end cold water, then fill up the jug with as many ice cubes as possible.
Share to the glasses and enjoy.
Makes about 6 – 8 servings.
NOTES
Taste also good using fruit tea bags such as raspberry & echinacea instead of black tea.