INGREDIENTS
1 kg red plums / Satsuma plums
1 – 1½ cups white sugar
8 whole cloves
6 whole cardamom pods (crushed slightly for flavour to escape)
4 litres of water
EQUIPMENT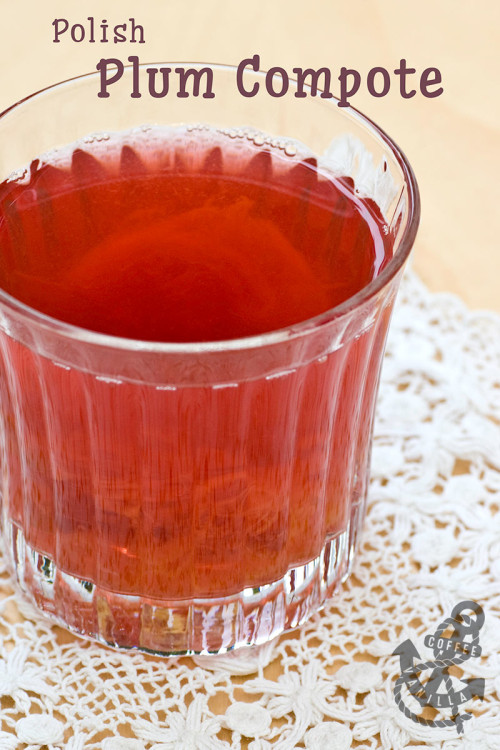 METHOD
Cut plums into halves, discard seeds.
Bring water to boil.
Reduce fire, add sugar, plums, spices and cook covered until plums very soft and falling apart, for about 30 minutes.
Serve cooled down, optionally strained to remove bigger pieces of fruits.
Makes about 10 servings.
NOTES
Plum compote is one of those things that bring memories of my childhood, back in Poland.
During summer months we were drinking plum compote almost every dinner time, plums were also used to make Spiced Fruit Soup and jams or died to be used in Bigos – Polish Hunter's Stew.
Looking for some more plum recipe ideas? Then try Polish Potato Dumplings with Plums, Crepes with Spiced Sour Plums or Filo Fruit Baskets with Spiced Cinnamon Vanilla Plums.