INGREDIENTS
2 kg very ripe plums: Satsuma plums or Damask / Damson plums (deseeded)
1½ litres of water
½-1 cup caster sugar (to taste)
1½ tsp ground cinnamon
½ tsp ground cloves
100g almond flakes
250g mini pasta shapes (I used egg conchigliette)
salt
½-1 cup single cream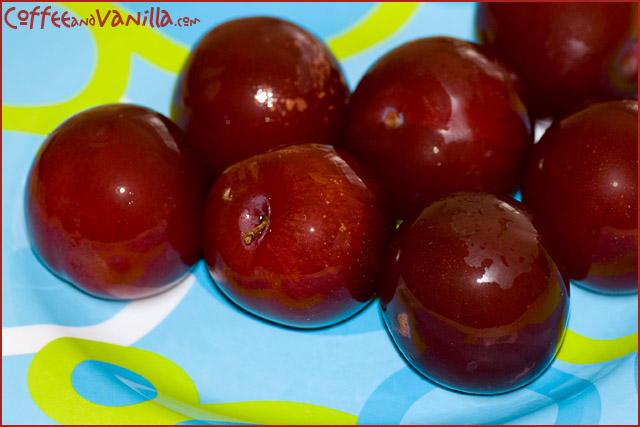 METHOD
In a large pot place water, plums, cinnamon and cloves.
Cook till fruits are soft and falling apart. Blend everything together, add sugar and cook some more.
In meantime cook pasta in slightly salted water, drain, rinse with cold water and leave aside.
On a small frying pan place almond flakes, heat them till they become golden brown. Remove from fire.
You can serve this soup warm or cooled.
Serve with pasta, topped with cream and roasted almonds.
Serve 4 people.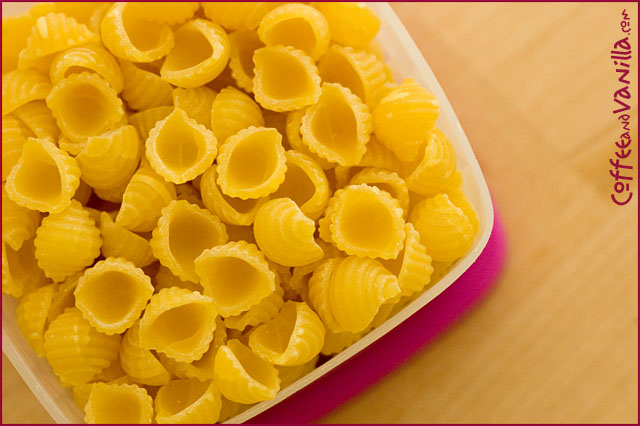 You can also use strawberries, blueberries, raspberries, blackberries or cherries to make similar soup, instead of cinnamon and cloves add vanilla (vanilla sugar) or just sugar.