If you haven't come across water beads, also called gel crystals, florist balls, aqua crystals, hydro-gel balls, magic water, aqua soil and water pearls, are used for vases, candles, party centerpieces, lighting and other decorative uses…
They are sold as mini balls that after re-hydrating in water create gel balls that keep flowers alive. According to the manufacturers they can be re-hydrated for up to two years.
But except for the ornamental purposes they make great sensory play items for kids. Although they are non toxic, they may be not suitable for smaller children, who can swallow them.
Orbeez brand sell similar water breads in toy sets like hand or foot spa or even mood lamps but they are quite pricey.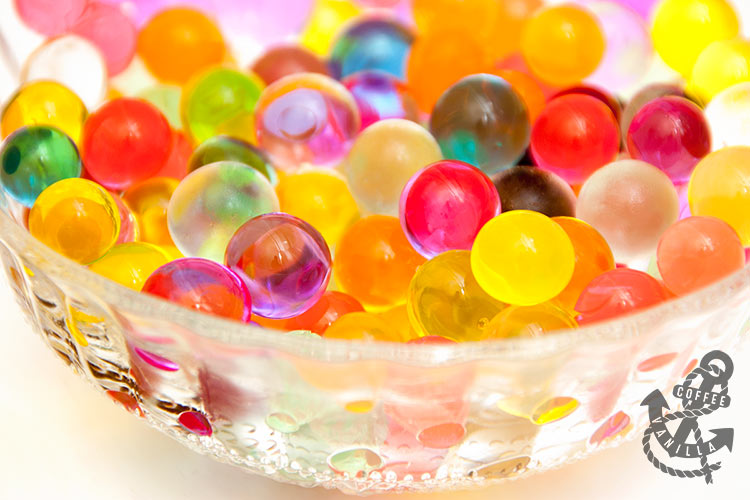 The water beads we used here may not be the most durable ones especially when kids are squeezing them and bouncing around the house but they are fun and at the price of £0.83 per 5 small packs we can open a new one every time.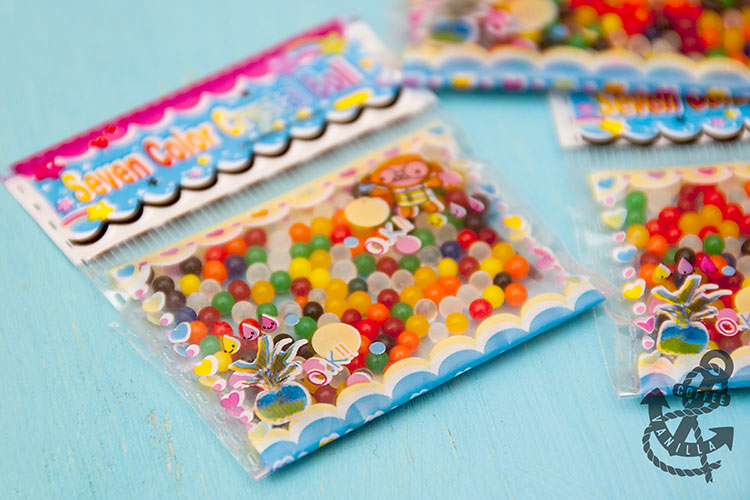 NOTES
Above water beads has been reviewed previously on Coffee & Vanilla as a part of December's Tried & Tested.
Water pearls would also make great photography object…
DISCLOSURE: This post contains some affiliated links.