I love all kinds of soups: chunky and smooth creams, thick potages and broths… especially this time of the year when the weather outside is so cold and gloomy.
Kale and lemon soup is not only packed with healthy greens but also with lemon for flavour and so much needed extra portion of vitamin C to fight colds and flus. It would make great Autumn / Winter lunch and also quite filling Spring / Summer dinner as well.
This is vegetarian recipe and if you skip the bread and cream can be also vegan, dairy-free and gluten-free.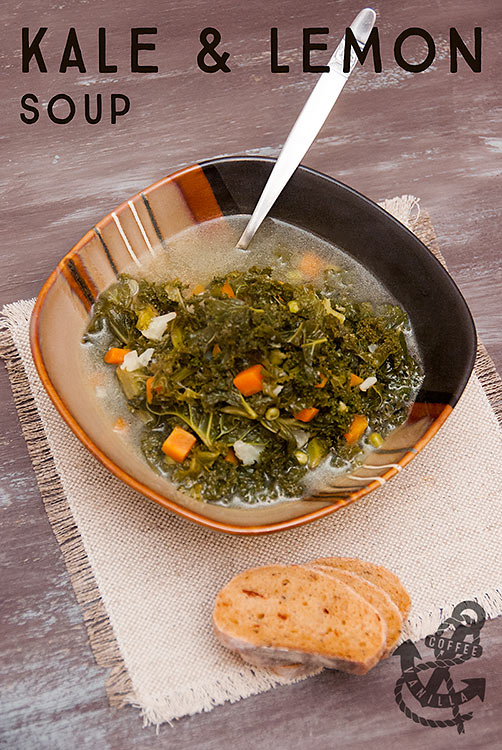 INGREDIENTS
2½ – 3 l of boiling water
4 large vegetable cubes (10 g each)
500 g carrots and potatoes (diced) or some frozen mixed veggies
500 – 600 g packet of chopped kale (rinsed)
few garlic cloves (chopped) or some garlic powder
4 tbs olive oil
½ – 1 lemon juice
dash of hot sauce – optional
sea salt – to taste
to serve
crunchy bread
crème fraîche or soured cream
METHOD
Place all of the ingredients, except for kale, lemon, salt and hot sauce, in large pot and cook until potatoes are ready.
Add kale and cook the soup a while longer until leaves are wilted to your liking.
Stir in also the lemon juice and season to taste with salt, if necessary.
Share to the plates, optionally top with generous dollop of cream.
Serves 5 – 6 people.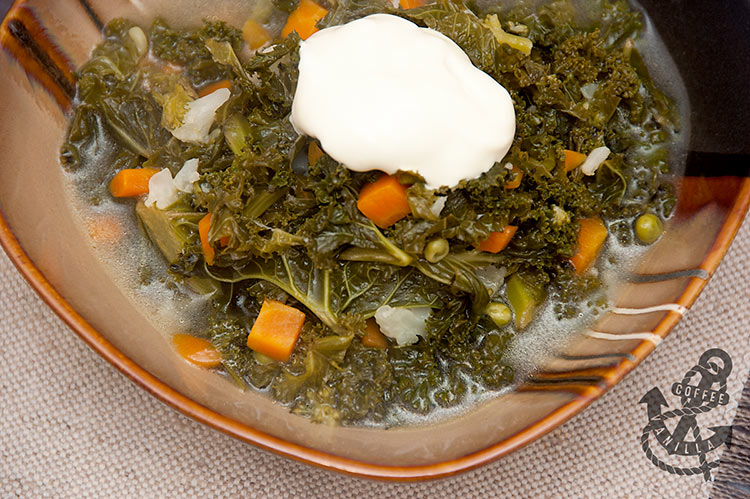 NOTES
More soup recipes.
If you are looking for more recipes with kale, take a look at this: Kale & Apple Cake with Apple Icing or Farro, Chickpean, Mushroom and Kale Stew from Veggie Desserts,  Butternut Squash Kale Quinoa from Nadia's Healthy Kitchen, Kale & Sweet Potato Soup, Dehydrated Vegan Cheese and Onion Kale Chips or Parsnip & Kale Soup from Planet Veggie, Miso Muffins with Kale, Carrot and Courgette from Tin and Thyme, Kale Soup from Fab Food 4 All, Breakfast Eggs with Kale & Carrot, Easy Garlicky Kale Sauce or Chunky Potato & Kale Soup we made a while ago.
I'm submitting this recipe to Super Soup hosted by Jo of Jo's Kitchen, the current theme is Frugal.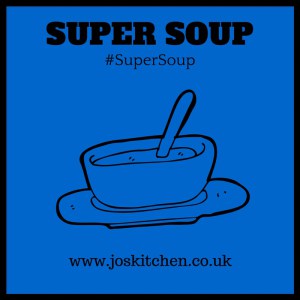 I'm sending this also over to Helen's from Fuss Free Flavours and Michelle's from Utterly Scrummy #ExtraVeg challenge hosted this month by Helen.