Most of the mornings I'm having oats for breakfast or sometimes just a coffee but there are days when I need a bit more to last till late lunch.
I'm not a big fan of eggs on their own, they must be mixed with lots of other things and this kale and carrot omelet recipe is just perfect for me… sweet carrots, crunchy kale and melted cheese – delicious!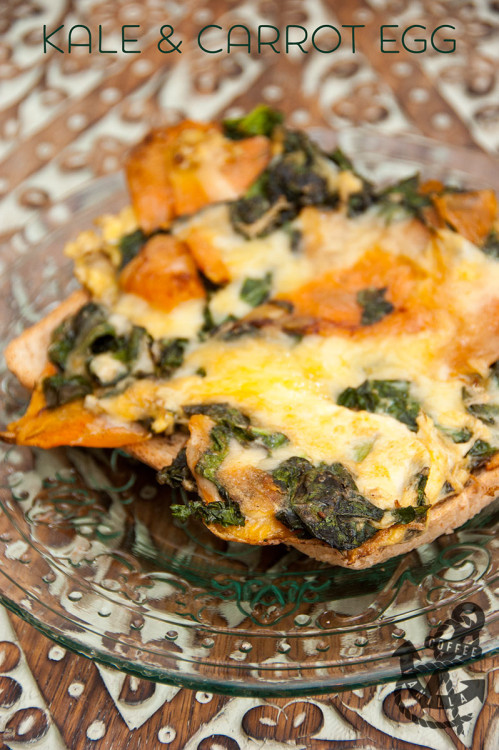 INGREDIENTS
handful plain kale or curly kale leaves (washed and chopped)
medium carrot (washed, peeled and shaved using carrot sharpener or sliced thinly)
1 – 2 egg(s)
½ tsp of butter or oil
sea salt – to taste
a bit of grated cheese – optional
slice of toasted bread or some fresh crunchy bread – to serve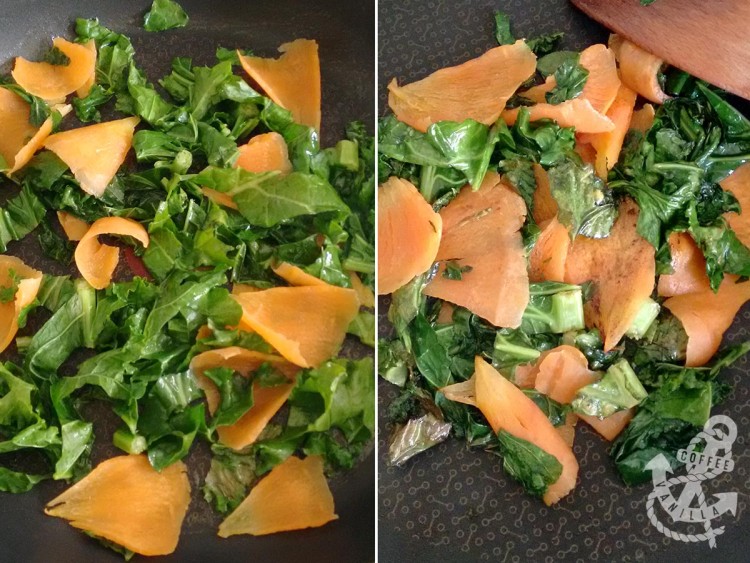 METHOD
Fry kale and carrots with a bit of butter or oil on a non-stick frying pan.
Top with eggs and continue frying until ready.
Optionally sprinkle some cheese on the top and heat a while longer for it to melt.
Serve over slice of bread and enjoy.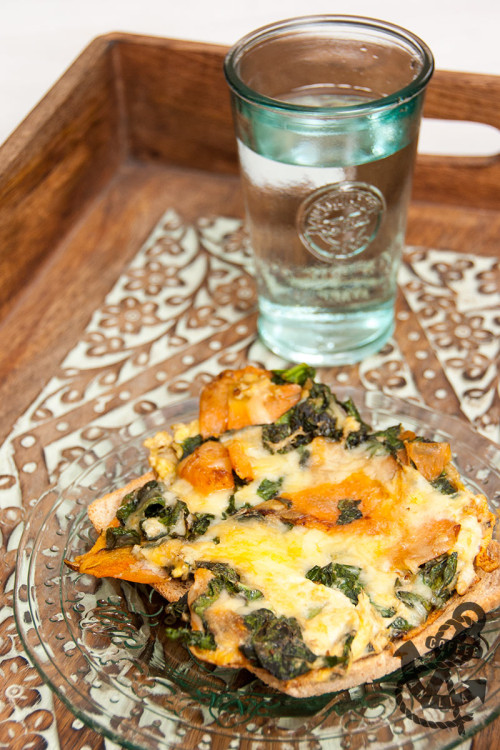 NOTES
If you are looking for more kale recipe ideas then check out Kale and Avocado Burritos and Croatian Soparnik (Kale Pie) from Amuse Your Bouche, Curly Kale Risotto from Cook Sister, Chunky Potato & Kale Soup or Garlicky Kale Sauce I made while ago.
All props in this post came from HomeSense, there will be more about them in June's Tried & Tested at the end of the month, some other of their items can be found in previous T&T round-ups for the Father's Day, Spring and in the March edition.