I have been planning to try kale for ages but for some reason never got a chance until today. It tasted more or less like I expected, similar to cabbage and broccoli but more leafy… with hard edges and surprisingly sweet taste. I knew my kids would refuse to eat kale raw so I added it to the soup, towards the end of cooking, just to soften the leaves a bit.
This is dairy-free, gluten-free recipe that can be turn into vegetarian or even vegan one by omitting the chicken that is optional anyway and using olive oil instead of the butter.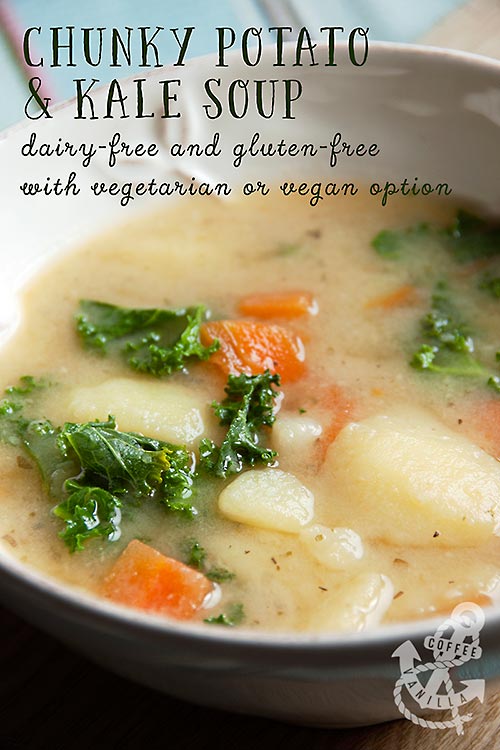 INGREDIENTS
1.5 kg of potatoes (peeled and cut into coarse chunks)
500 g carrots (peeled and cut into coarse chunks)
couple of handfuls of chopped curly kale / about 200 g
about 4 l of boiling water
2 tbs of butter or olive oil (for dairy free vegan version)
4 – 5 chicken breast / about 500 g (halved or quartered) – optional 
6 Maggi cubes  or some other vegetable cubes – optional
large onion (halved or quartered)
2 tbs dried marjoram
1 tbs garlic powder
sea salt (to taste)
chilli flakes (to taste) – optional
home grown spring onion greens or some chive (chopped)  – optional
EQUIPMENT
6 l pressure cooker or large pot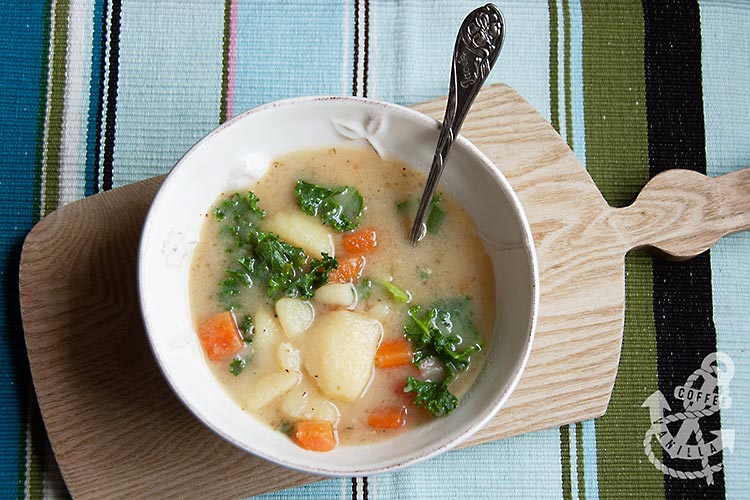 METHOD
If you are using pressure cooker – place potatoes, carrots, boiling water, butter / oil, cubes, onion, marjoram, garlic in a pressure cooker, cover with the lid and heat until it is hot enough to close. Cook for about 7 – 8 minutes (30 – 40 minutes using regular pot).
Remove from fire, open the pressure cooker, season the soup with salt to taste.
Place back on the fire but do not cover, add kale and cook for minute or two longer, only until leaves are witted a bit.
Share to the bowls, optionally sprinkle with some chilli flakes and / or spring onions.
Makes 6 – 8 servings.
NOTES
Kale should be added towards the end of cooking or during reheating if you are making the soup in advance.
I'm sending this over to Credit Crunch Munch frugal recipes challenge run by Camilla from Fab Food 4 All and Helen from Fuss Free Flavours and hosted this month by Jo from Jo's Kitchen.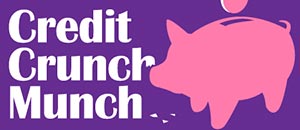 I used frozen chicken breasts in this recipe which were a bit under £2 per 500 g in Asda and already chopped Kale that was on sale.
If you are looking for more potato soup recipe then try: Elizabeth's Roasted Garlic, Tattie & Leek Soup, Potato & Leek Soup or Potato & Leek Soup with Carrots I made a while ago.
DISCLOSURE: This post contain some affiliated links.