Maggi cubes are seasoning (bullion) cubes that can have chicken, beef, shrimp or original vegetable flavour.  They come in two sizes: small (regular) – square about 1²cm, 4 g cubes, and jumbo – rectangular cubes that is a little bigger than traditional 10 g cube.
Vegetable Maggi comes also as a liquid seasoning for salads and cooking that have mild and hot versions.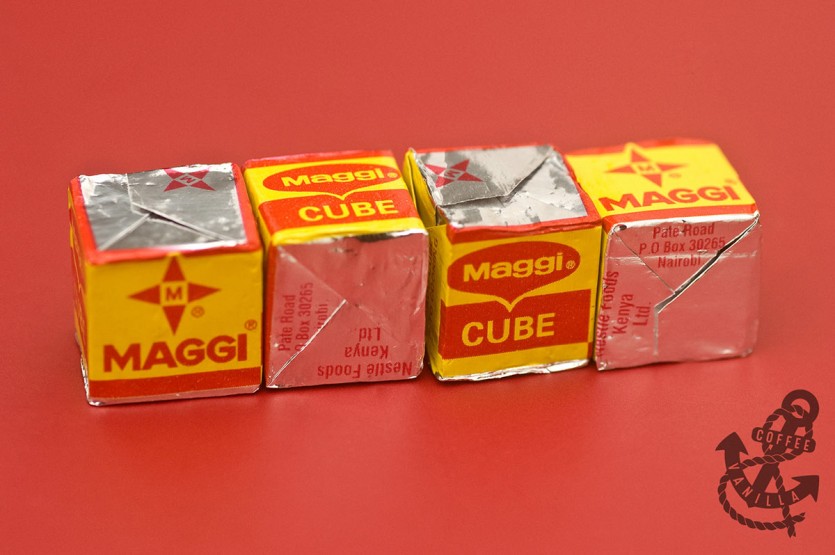 Except the cubes & liquid seasoning, Maggi is a Nestlé brand for instant noodles, soups and many other products.
Maggi is used often in Caribbean, African, Indian and also Polish cuisine.