INGREDIENTS
lots of chicken bones (the more the better, I used 3 small chicken bones) – optional
3 huge leeks – about 500 g (washed and chopped coarsely)
5 new potatoes (about 350 g)
3 medium carrots – about 250 g (chopped coarsely)
2½ litres water
2 onions (chopped coarsely)
4 vegetable cubes (10 g each)
2 tbs chopped fresh / frozen parsley
2 tsp garlic granules
salt
ground black pepper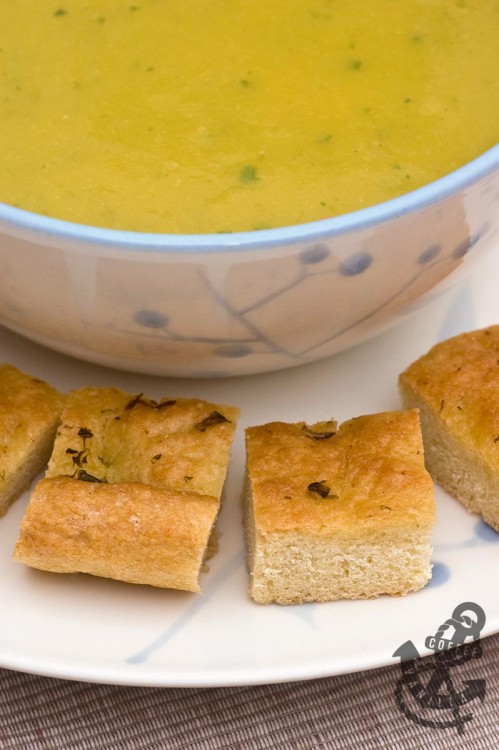 METHOD
Place all ingredients except pepper and salt in large pot and cook covered for about 1 hour.
Remove chicken bones if were used, mix soup with hand blender, season with salt and pepper to taste.
Serve to the bowls with home-made bread on a side.
Serves 4 – 6 people.
NOTES
I served it with Crunchy Semolina Bread a la Jamie Oliver but it would taste also good with fresh bread with Garlic and Parsley Butter.
More autumn comfort food ideas.
More soups & stews.