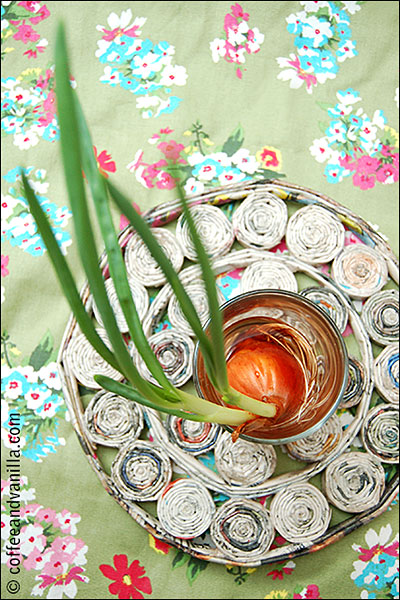 It is very simple, you will never have to buy spring onions again.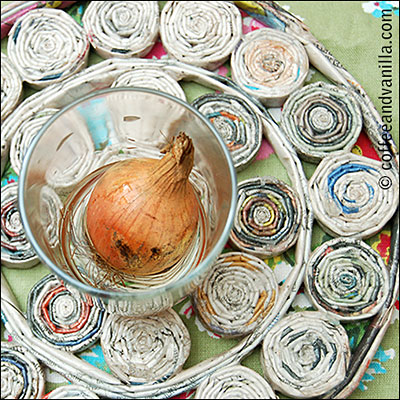 Put onion in a glass or jar with a bit of water (just to cover the roots) and place close to the window.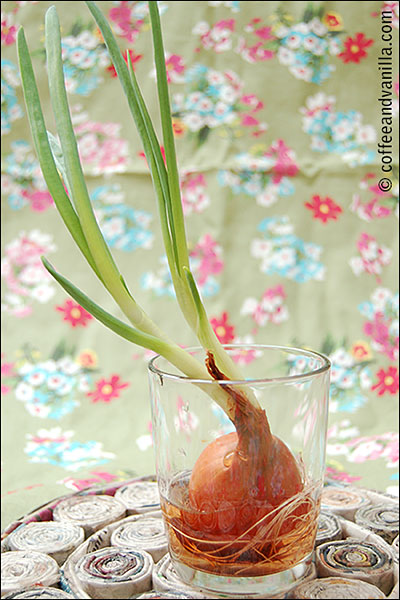 Be patient, continue watering, in couple of days you should see first leaves…
NOTES
If you like the coaster I used for the pictures visit Recycled Art – Old Newspaper Coaster Tutorial.