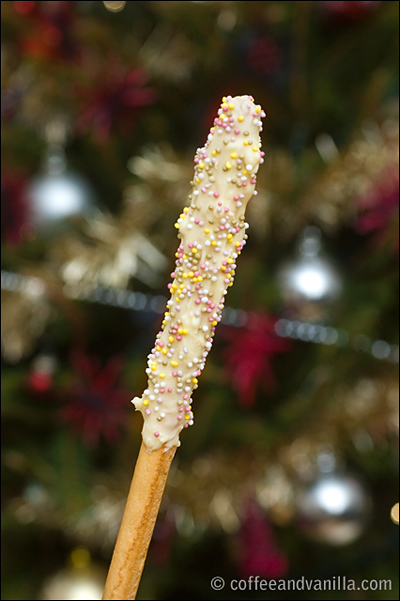 INGREDIENTS
200g chocolate bar (I used white chocolate)
about 12 long bread sticks
1 tbs popping candy
sprinkles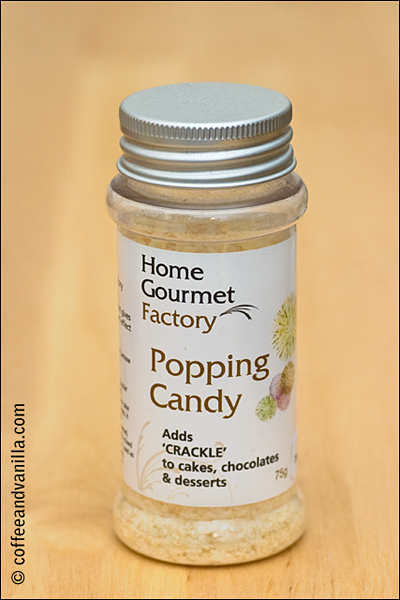 METHOD
Break chocolate into pieces and melt in small non-stick saucepan over low fire.
Leave aside until it is very thick but still spreadable, stir in popping candy and then spread on about half length of each bread stick.
Decorate with sprinkles and place in cups until chocolate is completely dry.
Makes about 12 sparklers.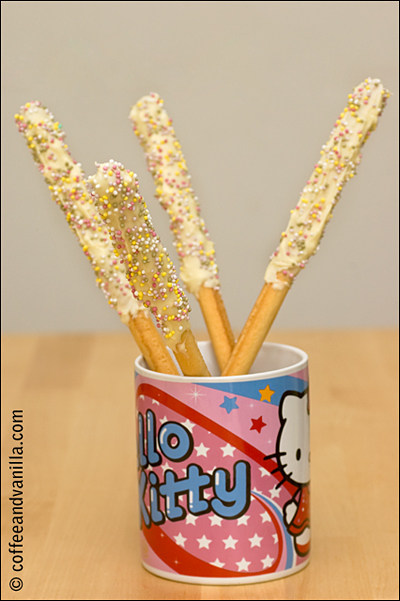 Happy New Year Everyone! :)
NOTES
They are perfect for kids birthdays, Bonfire Night, Christmas, New Year's and other parties.