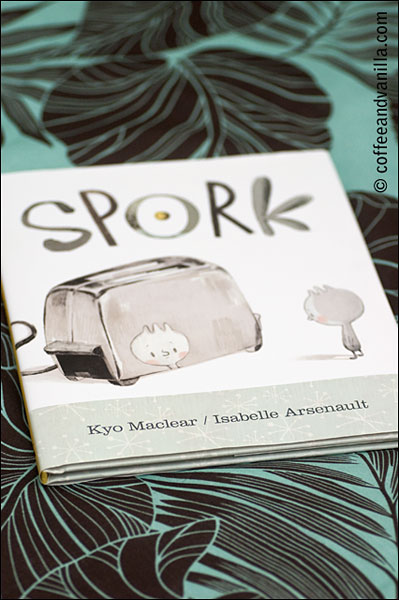 Couple of weeks ago I've been sent "Spork" – children's book written by Kyo Maclear, illustrated by Isabelle Arsenault and published by Kids Can Press.
It is an inspiring interracial metaphor about Spork who is half spoon and half fork and who can't find his place between other utensils in the kitchen because of being different. He finally finds his purpose in life and the book has happy ending but I don't want spoil your fun… better discover it yourself. I must also mention that the illustrations are beautiful and typography very clean and easy to read.
My 5 year old daughter loves it, maybe because with her mixed race genes she is like Spork, a little bit of everything. Reading this book to her was really a great experience to both of us and I fully recommend it.
You can puchase this book through my Amazon store here (UK readers click here).
"Spork"
AUTHOR: Kyo Maclear
ILLUSTRATOR: Isabelle Arsenault
PUBLISHER: Kids Can Press
FORMAT: Hardcover
SIZE: 239 x 193 x 10 mm
PAGES: 32
LANGUAGE: English
ISBN: 9781553377368
PUBLISHED: 1st September 2010