We do like to be beside the seaside when the sun is shining and living 15 minutes drive from the seafront and we are trying to make most of it this summer…
It is our second year in Brighton so we are still relatively new here, only got our first water shoes and now we are getting other summer essentials in our local HomeSense for upcoming hot August weeks.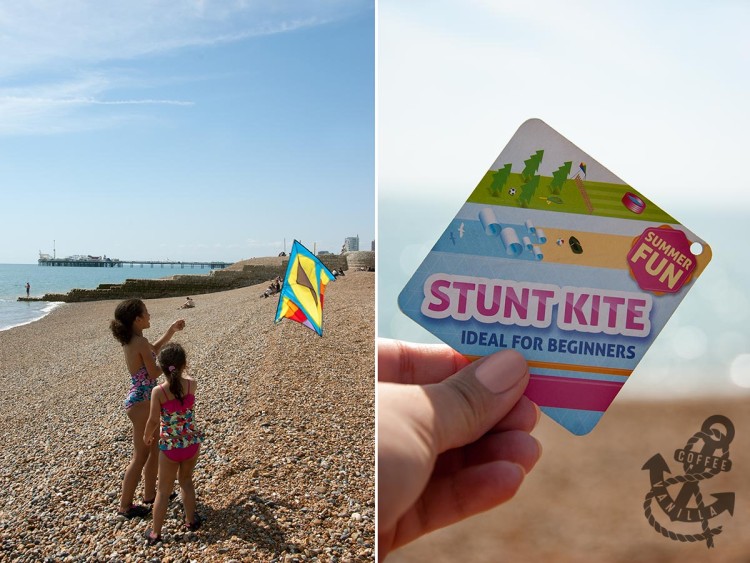 Despite the changing weather we were having so far, we managed to have some fun with my girls already thanks to the Stunt Kite (£4.99) that actually works better in windy weather… obviously.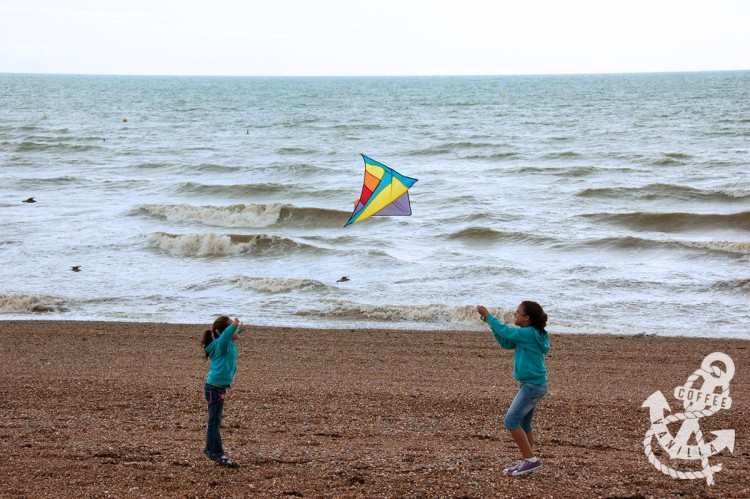 It has span of 130 cm polyester sail and it's ideal for beginners… my girls 4 & 10 managed to make it fly on their own for the very first time they tried.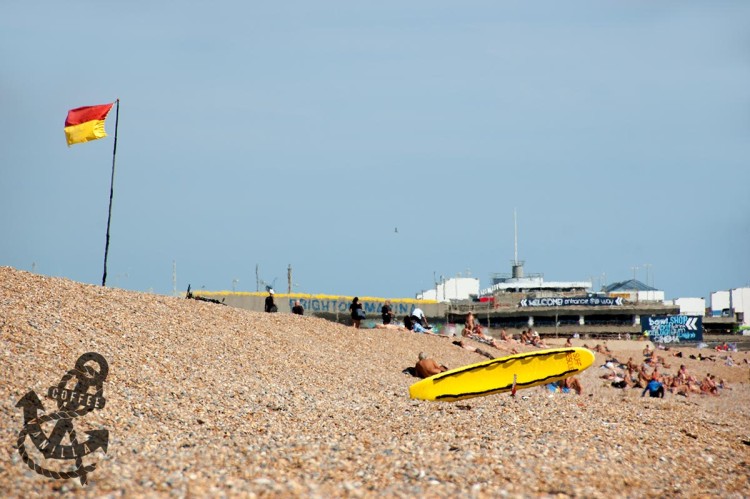 Sunny days are perfect for the picnics on the beach and HomeSense has the whole range of summer goodies: inflatable rings, beach games, kites, towels, water bottles, cooler bags, summer cosmetics just to mention few.
We got Novo's Clic-Tite double decker lunchboxes (£2.99 each) that are microwave save and have stay cool handles for re-heating, can be used with our without the insert tray and have capacity of  1110 ml / 3  fl oz.
They are closing / opening with very smart latches that lift and "click" to open, press and "click" to close and are easy enough to operate for my 4 year old.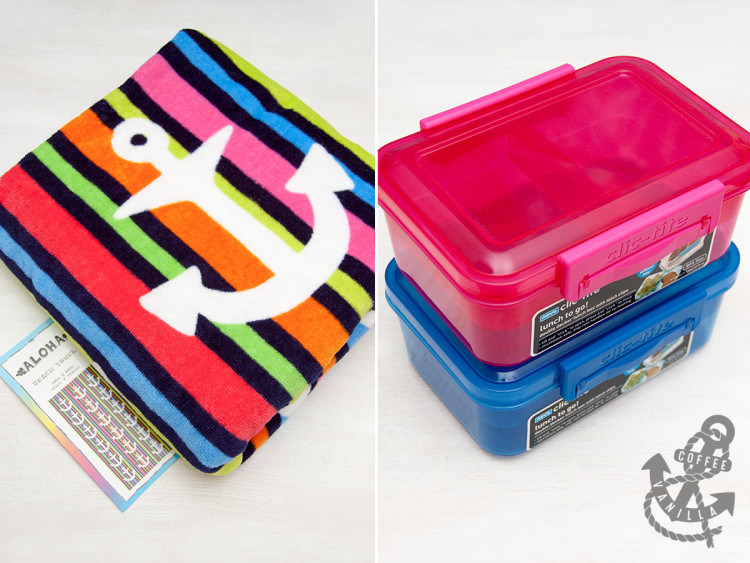 The lunch boxes are spacious without being bulky or awkwardly shaped and they will come handy not only for picnics but also when it is time to get back to school in September.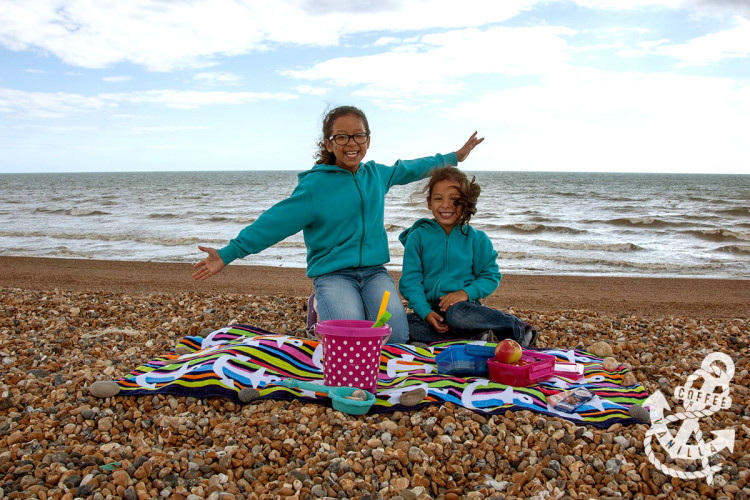 We scored also Aloha beach towels (£7.99 each) that are large, thick and made out of 100% cotton. They are really good quality and look very petty, too.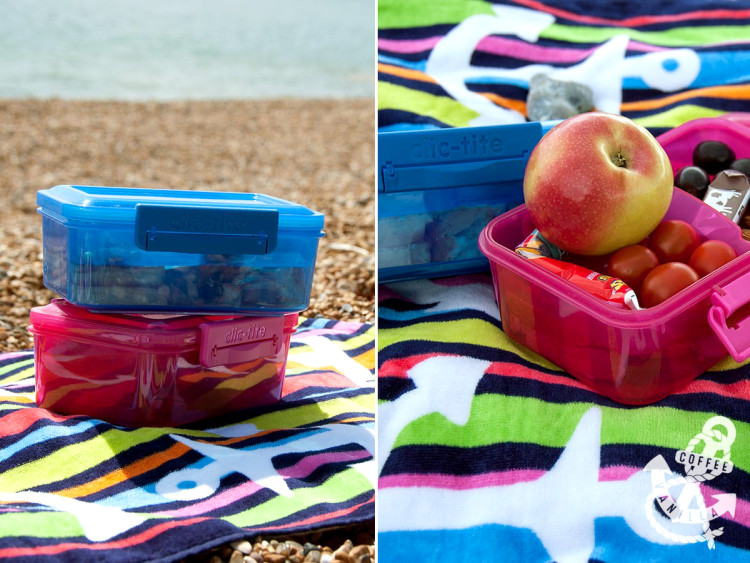 Just to be on a save side we purchased also couple of books to keep them occupied during the rainy days that we hope will never come of course!
We got British Wildlife (£2.99) glossary, with adorable 3D squirrel on the cover, to try to spot and name at least couple new animals this summer; Everything Origami (£3.99) that includes origami papers for my older one who loves all kinds of crafts, especially when they are Japanese and Zoe and Beans' Hello Oscar! (£2.99) very cute, hard cover story book for the younger one.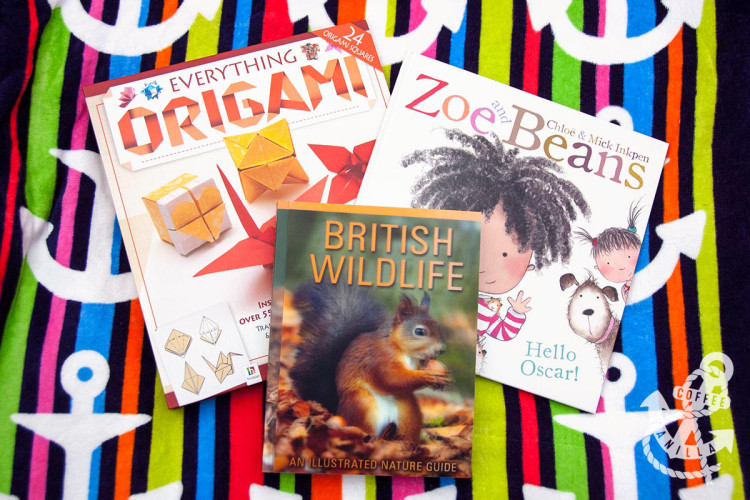 If you haven't packed your suitcase yet, check out HomeSense for your much needed holiday essentials ahead of your travels this summer!
NOTES
In case that you are not familiar with HomeSense they are part of the same retail group as TKMaxx and you can find their goodies across both of those stores.
If you are looking for more HomeSense products, take a look at those reviews I wrote preciously: hand-crafted goodies from Uganda, ice cream scoop, eating alfresco, father's day gifts, spring homeware and coffee maker.
DISCLOSURE: All of the mentioned products have been purchased for the review purpose using Homesense gift voucher. We were not financially compensated for this post. All opinions expressed here are our own and we retained full editorial control.