Adobo is an all-purpose seasoning used extensively in Criollo Cucina. Creole cooking is found predominantly on Spanish-influenced islands such as Puerto Rico and Cuba. It is also very popular seasoning on most of other Caribbean islands, including Dominica.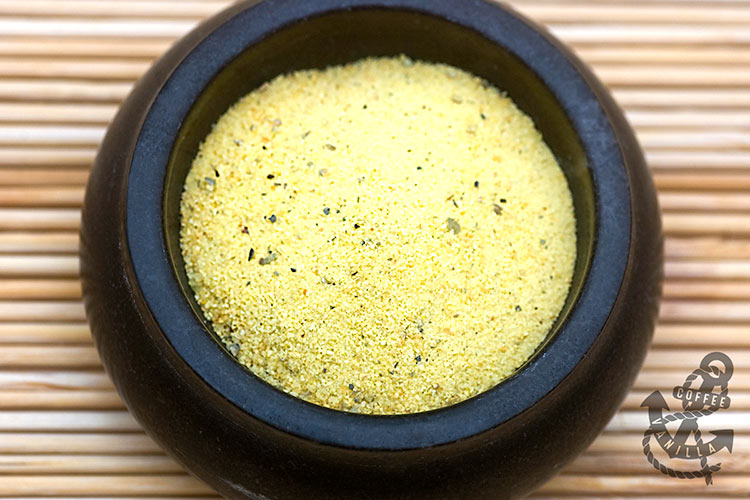 Adobo is a mixture of various ingredients, most commonly: salt, garlic powder, oregano, and pepper. It is a perfect blend to complete any fish, meat, poultry, or vegetable dish.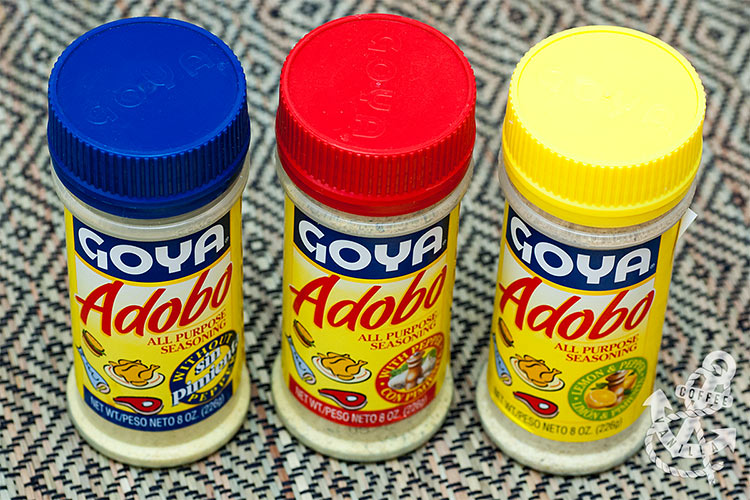 It comes as a powder in jars (as pictures above). The main ingredients are: salt, paprika, black pepper, oregano, onion, cumin, garlic and chilli powder. It is available now from Goya (among other brands) in different flavours, with or without hot peppers, with lemon, with coriander or plain / original one – that is the one I'm using in our recipes the most often.
TIPS
Adobo seasoning has similar taste to Vegeta (vegetable seasoning) or Knorr Aromat that can be used as a replacement in the recipes. Another similar seasoning mix is Sazón, also from Goya but because of it's unique flavour not always can it be used as Adobo substitute.
NOTES
More about Caribbean food.
More cooking ingredients.
Recipes calling for Adobo: Tuna Rice Cakes aka Tuna & Rice Mini Burgers, Fish Bake with Spinach and Feta, Smoked Paprika Chicken with Rice, Nigella and Sesame Seeds or Jamaican Jerk Chicken with Rice and Peas.
Other seasoning ideas: Home-made Smoky Fajita Seasoning Mix, Home-made Cinnamon Sugar, Home-made Herbal Pepper Mix, Homemade Vanilla Sugar or Maggi Cubes.
DISCLOSURE: This post contains some affiliated links.