Inside this little sachet you'll find the secret to creating the authentic flavors of Latino and Caribbean cuisine. Sazón is special blend of seasonings makes every dish taste truly exceptional. Sazon from Goya is the most popular but other brands do make it as well. You can add it to almost any dish, in addition to spices you were planning to use. I use it for instance in chicken pelau.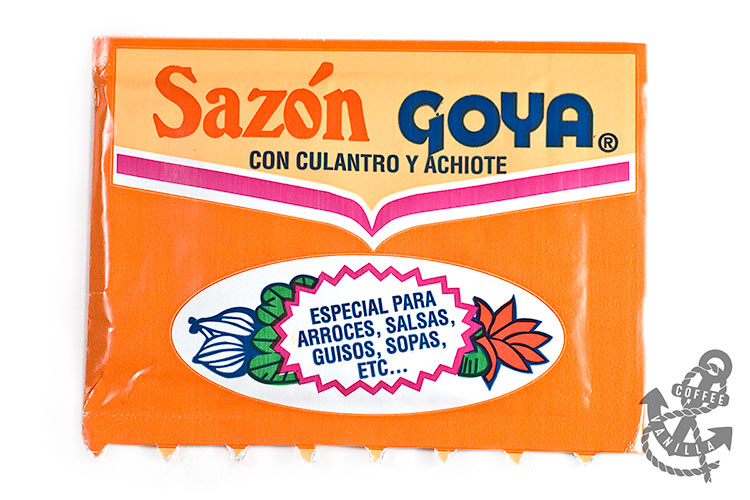 Sazón's varieties
Sazón (original flavour)
Sazón with Coriander and Annatto
Sazón without Annatto
Sazón with Azafrán
Sazón with Tomato and Coriander
Sazón with Garlic and Onion
Sazón-It
Sazón Natural and Complete (low in sodium)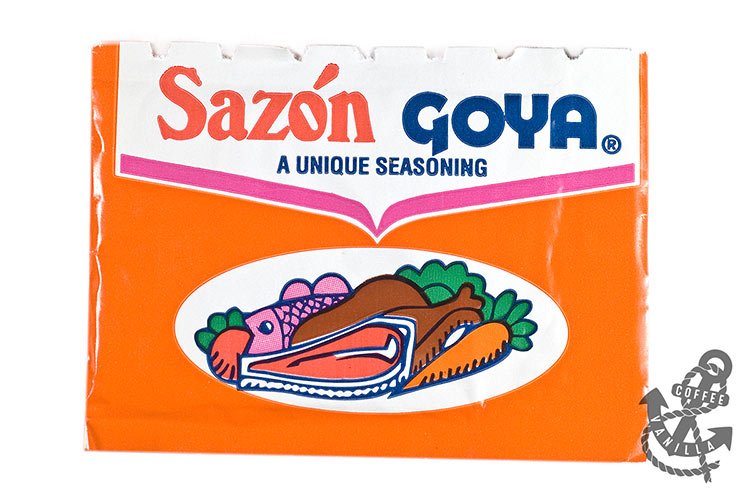 It brings a lot of flavour to rice, beans, meat dishes or even stews or soups. It is orangy red in colour thanks to annatto (natural colouring made from seed of achiote tree). The main ingredients in Sazón are: coriander, cumin, garlic, salt and then a some oregano and black pepper.
Sazón is quite unique and irreplaceable to create special Caribbean and Latin American dishes, but it can be easily made at home, stay tuned.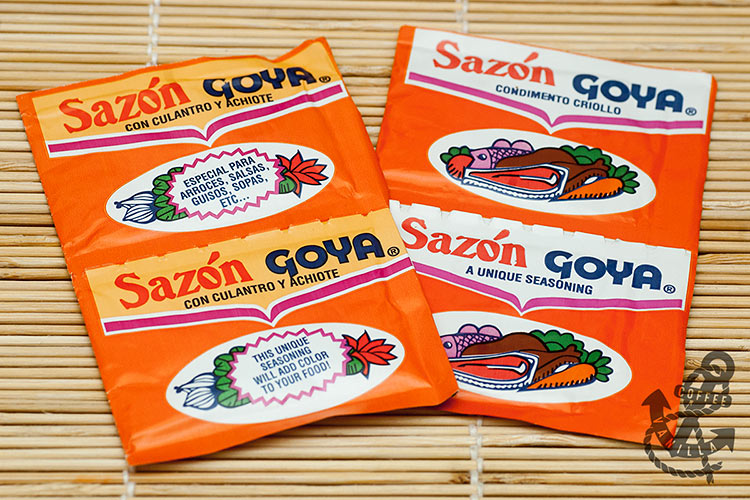 NOTES
If you are looking for more authentic Caribbean and Latino flavours, read about Adobo here.
Recipes from Caribbean and Americas.
DISCLOSURE: This post contains some affiliated links.