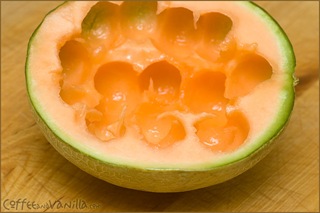 Do you remember this quiz?
Quiz # 1 – Prize: Red Apple Carry Bag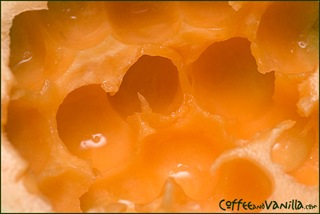 The correct answer is: melon (more precisely cantaloupe / rock melon) scooped out with a melon baller.
I will write more about cantaloupe melons and melon baller tool in separate posts.
Thank you everyone for participating! I received many emails with correct and also wrong answers, the most common were "honey comb", "corn" and "papaya".
To decide who is going to receive the prize, I wrote down names on little pieces of paper, and my daughter picked the winner.
And the winner is: Bron of Bron Marshall from New Zeland!!!
Congratulations Bron! :)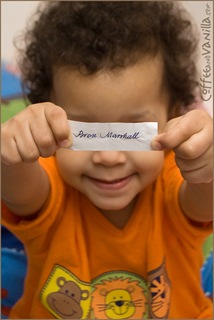 I will be hosting another quiz shortly so visit again soon! ;)