INGREDIENTS
200 g fresh blueberries
handful of fresh mint leaves
tray of ice cubes – about 25 of them
2 cups of milk (use buttermilk or yoghurt for even more healthier version)
honey or maple syrup – to taste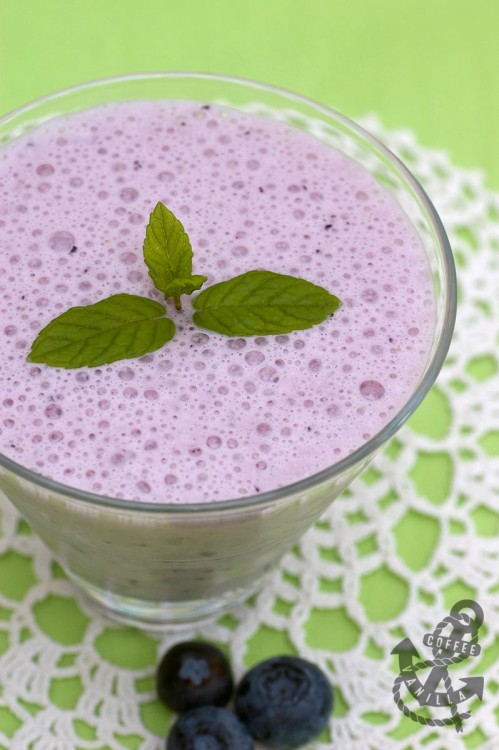 METHOD
Blend everything together and serve immediately.
Makes 4 medium portions.
NOTES
Replace blueberries with different berries such as raspberries or strawberries, they will go with mint very good as well.
For more blueberry recipe ideas check out: Blueberry Muffins, Custard Tartlets with Fresh Fruits & Mint or Blueberry & Chocolate Crumb Cheesecake.
If you are looking for more milkshake and smoothie recipes, they try: Spiced Banana & Orange Milkshake, Sugar-Free Honey Mango Milkshake or Cranberry, Banana and Green Tea Smoothie.