[adapted from Muffin Recipes]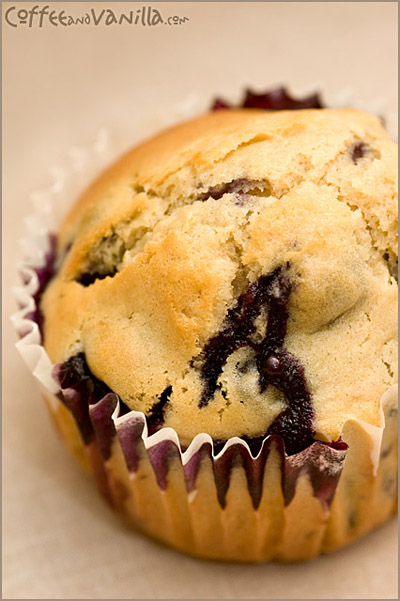 INGREDIENTS
2-3 eggs
1 cup milk
½ cup oil (I use grape seed or olive oil)
½ cup (100g) golden caster sugar
½ cup (110g) soft dark brown sugar
3 cups (375g) plain flour
4 tsp baking powder
½ tsp salt
180-200g fresh blueberries
EQUIPMENT
muffin tray
paper or silicone muffin cases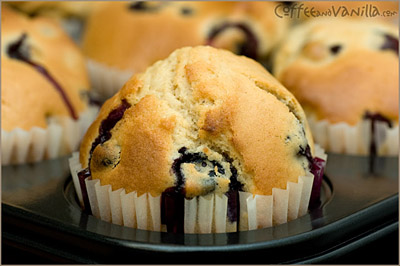 METHOD
Preheat the oven to 200°C (392°F).
Place eggs, oil, milk, baking powder, salt and sugars in a mixing bowl and beat together.
Fold in flour and stir until just blended.
At the end add blueberries and stir one more time.
Line a muffin tray with muffin cases, and then fill each case to just above the muffin tray level.
Bake for about 20 minutes, reducing heat towards the end of baking if top of the muffins getting brown too quickly.
This recipe makes 12 – 14 muffins.
* Blueberry muffins taste better next day.