INGREDIENTS
4 fennel bulbs (washed and cut in pieces)
4 tbs oil (I used Carotino oil)
2 large onions (chopped)
7 cups water
4 vegetable cubes (10 g each)
4 cups easy cook Italian rice
150 g grated cheddar cheese
4 celery sticks (chopped)
2 pinches ground white pepper
6 tbs grated Parmesan cheese – optional
3 pinches salt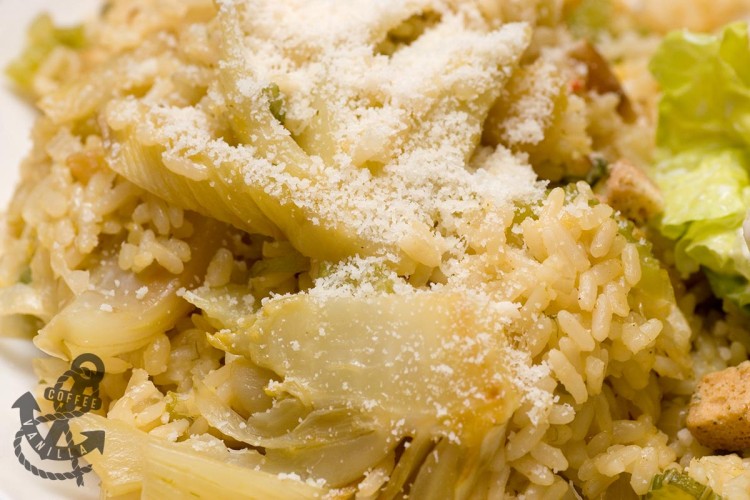 METHOD
In a large pot place water, vegetable cubes, rice, white pepper.
Cook covered till rice is ready.
In meantime fry on oil fennel, onions and celery till they become tender but still crunchy.
Season to taste with salt.
To the pot with rice add fried veggies, cheddar cheese and stir.
Serve to the plates and top with Parmesan.
Serves 6 – 7 people.
NOTES
Taste good with some salad on a side, for instance Cesar Salad.
If you are looking for more risotto recipe ideas, then try: Wild Mushroom Risotto with Dill & Garlic, Easy Mushroom & Leek Risotto with Thyme, Quick Mushroom & Leek Risotto, Seaweed Wrapped Pouting with Curry Sauce and Pumpkin Risotto or Quick Onion Risotto with Black Olives, Eggs and Marjoram.
For more one pot recipes check out Chicken & Mushroom Rice on the Bed of Leaves – One Pot Dish or Papuan New Guinean Mumu.