[recipe adapted from magazine Claudia]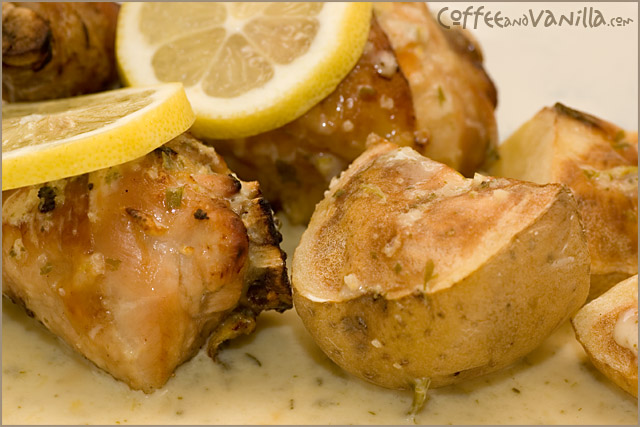 INGREDIENTS
10-12 drumsticks
3 unwaxed lemons (juice from 2, zest from 2 and 1 sliced for garnish)
3 tbs white sugar
4 pinches salt
1 pinch ground black pepper
2 tbs fresh or frozen parsley
1 cup water
150g soured cram
1 chicken cube
METHOD
Place drumsticks, lemon juice, lemon zest, sugar, salt, black pepper in a dish and leave it aside for at least 30 minutes.
Take out chicken from lemon mixture, bake on grill tray for about 30-35 minutes in 180°C (356°F).
In meantime prepare sauce from left lemon mixture. Place it in a small pot, add water and chicken cube, cook for a while. Remove from fire, stir in slowly soured cream, add parsley and blend.
When chicken is ready serve to the plates, garnish with lemon slices, pour sauce over or serve separately.
Taste good with baked potatoes.
Serves 5-6 people.