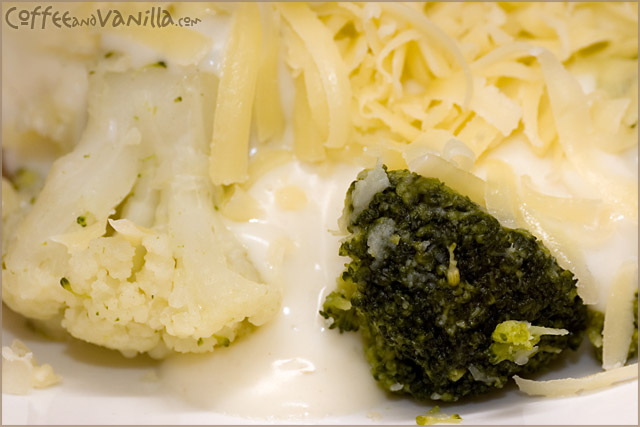 INGREDIENTS
1 kg frozen cauliflower & broccoli florets
2 tbs olive oil
2-3 tsp salt
grated cheese to sprinkle
béchamel sauce
50g butter
½ cup flour
2½ cup milk
½ tsp salt
1 pinch ground white pepper
METHOD
Stir fry cauliflower & broccoli or cook in salted water and then drain.
In meantime prepare béchamel sauce: melt butter, add milk, salt, pepper and stir in slowly flour, cook till sauce become thick.
Pour over cauliflower and broccoli. Sprinkle with grated cheese.
Serves 4-5 people as a side dish.