INGREDIENTS
150 g frozen baby broad beans / fava beans
1 tbs Vegeta (vegetable seasoning) or other vegetable stock powder
5 cups boiling water
2 cups easy cook rice
1 tbs garlic granules
2 tbs chopped fresh / frozen dill
½ tsp turmeric / curcuma
25 g unsalted butter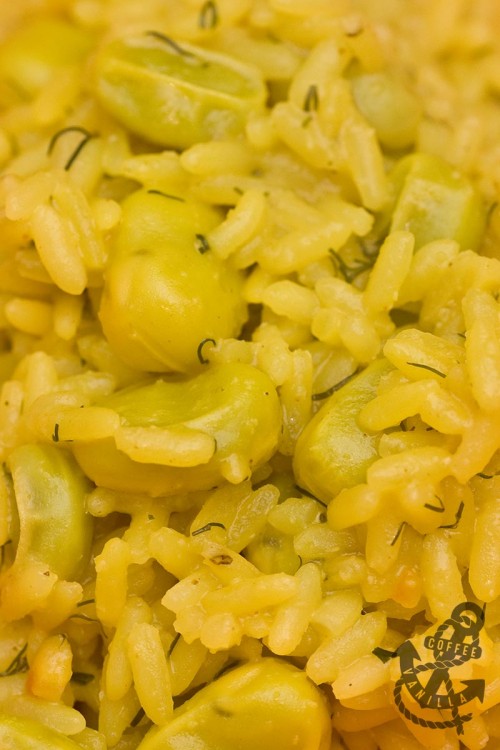 METHOD
Place broad beans, half of the stock powder and 2 cups of water in a pot and cook covered till broad beans are soft.
Add rice, the rest of stock powder, garlic granules, dill, turmeric and remaining 3 cups of water.
When rice is ready stir in some butter and serve to the plates.
Serves 3 – 4 people as a side dish.
NOTES
Vegeta or stock powder can be skipped and rice and beans seasoned to taste with salt alone.
If you are looking for more rice recipes, check out this Coconut Rice, English Thyme and Parmesan Rice, Peppery Rice with Coriander and Rucola or Quick & Easy Curry Rice with Green Beans for BBQ.
More vegetarian recipes.