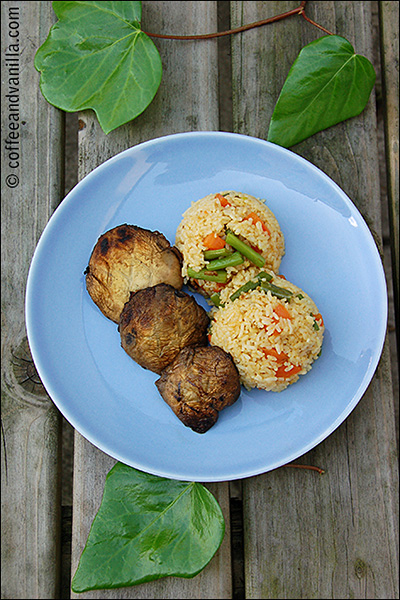 INGREDIENTS
300 g green beans (chopped)
300 g carrots (cubed)
3 cups of broken basmati rice
2-3 garlic cloves (chopped)
about 2 tbs curry powder (I used mild curry)
6 cups of boiling water
butter or oil for frying
fine sea salt – to taste
METHOD
In a covered pot cook rice with water, leave aside.
In a wide pot or wok fry garlic, carrots and beans on butter or oil, only until done but still crunchy.
Stir in previously cooked rice and mix well.
Season to taste with curry powder and salt.
Serve with BBQ meats and vegetables.
NOTES
For extra flavour replace salt with Maggi liquid seasoning.