On a cold winter morning nothing taste better than warm porridge, topped with something yummy… Except for a cup of strong black coffee, of course!
Below you can see our latest new favourite topping combinations: pecans with maple syrup and persimmon with caramel sauce (kids' favourite).
And what's your favourite oatmeal topping?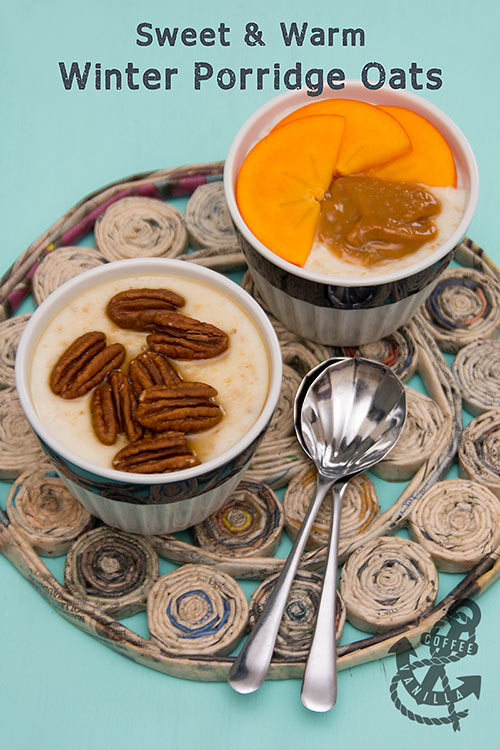 INGREDIENTS
1 cup of rolled oats
1 cup of  boiling water
1 cup of milk
pinch of salt
for the persimmon & caramel topping
½ sliced persimmon fruit per portion
caramel – to taste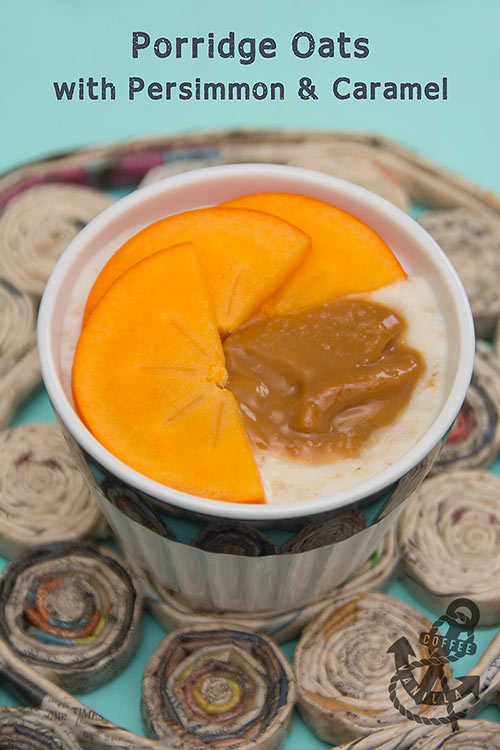 for the maple syrup & pecan topping
small handful of pecans (optionally toasted) per portion
maple syrup – to taste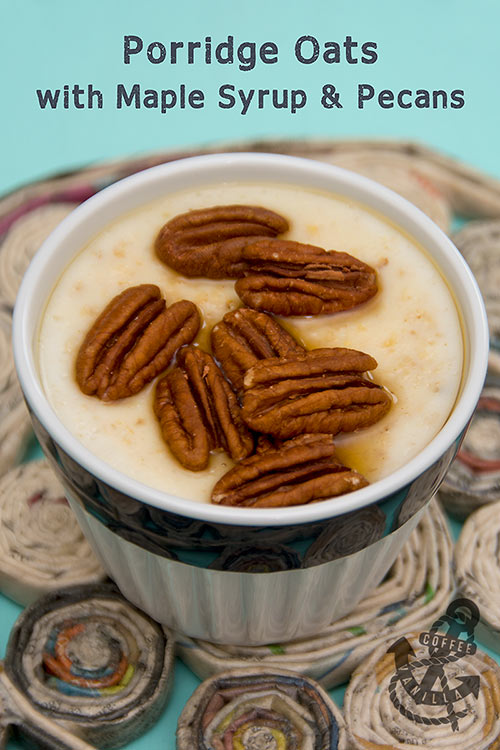 METHOD
Combine all of the ingredients in medium pot and cook over low fire until oats and porridge have right consistency, about 5 minutes.
Add a bit of boiled water or milk if the porridge is too thick.
Share to the bowls.
Finish of by adding toppings and enjoy while still warm.
Serves 2.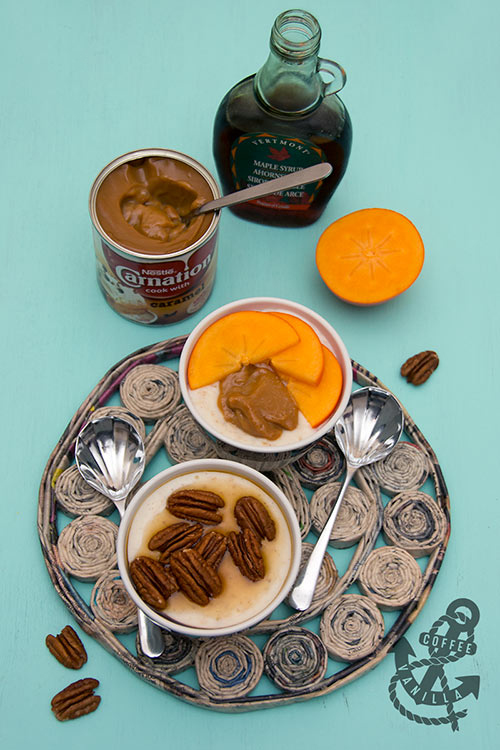 TIPS
Maple syrup can be substituted with honey or agave syrup and pecans with other nuts.
As persimmon is not always in season we sometimes replace it with pears or apples.
NOTES
For more porridge ideas take a look at our: Fruity Porridge Breakfast Ideas for The Whole Family, Warm Chocolatey Porridge with Fruits, Seeds & Nuts, Sugar-Free Pumpkin Seed & Cranberry Breakfast Porridge, Sugar Free Almond & Sultana Breakfast Oatmeal or Nutella & Strawberry Oatmeal.