Happy New Year Everyone!
We hope that you had relaxing holidays and that Santa has brought you lots of lovely gifts. The one that visited Brighton for some reason left goodies only for children this year…
Below you can find some of their most favourite gifts plus couple of other gadgets we tried and tested recently.
BOOKS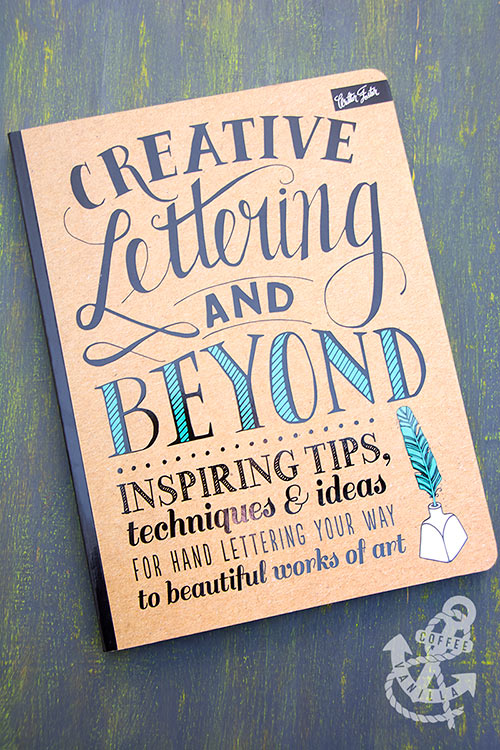 Creative Lettering and Beyond (£9.09 / paperback) by Gabri Joy Kirkendall, Laura Lavender, Julie Manwaring, Shauna Lynn Panczyszyn and published by Walter Foster seems to have everything needed for anyone willing to learn modern calligraphy.
Our 11 years old daughter is very impressed with this book and haven't put it down yet since Christmas. It is also very nicely published in big format with lots of different techniques of lettering, craft ideas and blank practise pages in between the chapters.
STATIONERY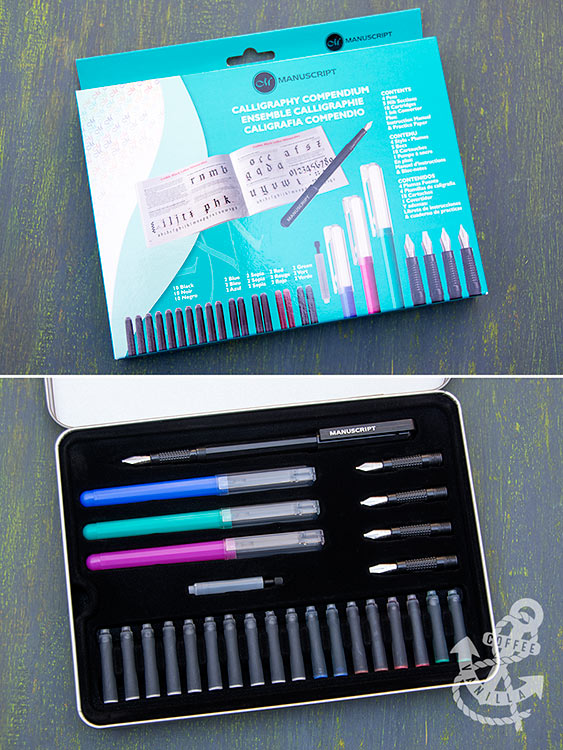 Manuscript Calligraphy Compendium Set (£15.14) is all you need to start your lettering practise. It comes with classic calligraphy booklet, 4 fountain pens and 5 various width nibs. There are also different colour ink cartridges, converter in case you want to use some special ink and lovely silver tin case.
Advantage of the set like this over traditional calligraphy pens that needs to be dipped in the ink is practicality, especially for beginners and children. They can scribble anywhere without risk of spilling bottle of ink.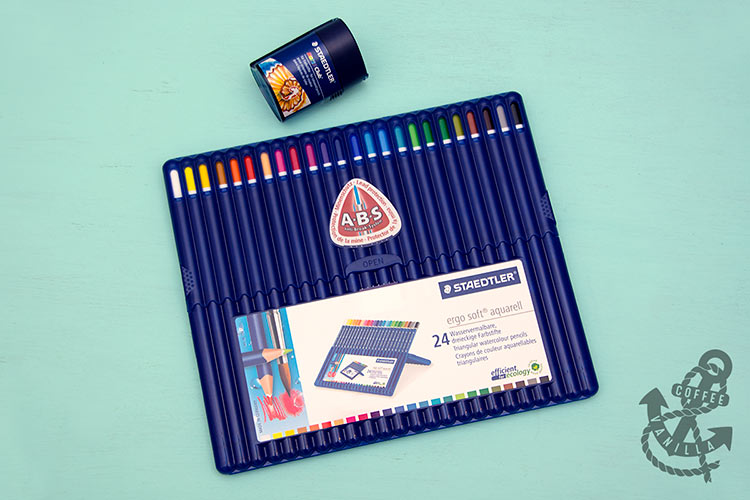 All pencils from Staedtler Ergo Soft series, both regular pencils and the watercolour ones are very soft. They are also super easy to sharpen, especially with the Staedtler double hole sharpener (£3.67).
The Ergo Soft Aquarell watercolour pencils (£16.93 / box of 24) blend very nicely leaving no pencil strokes making drawings look like genuine watercolour paintings. Both our girls (6 and 11 years old) love drawing with those pencils as much as we do and they are great for adult colouring books as well.
TOYS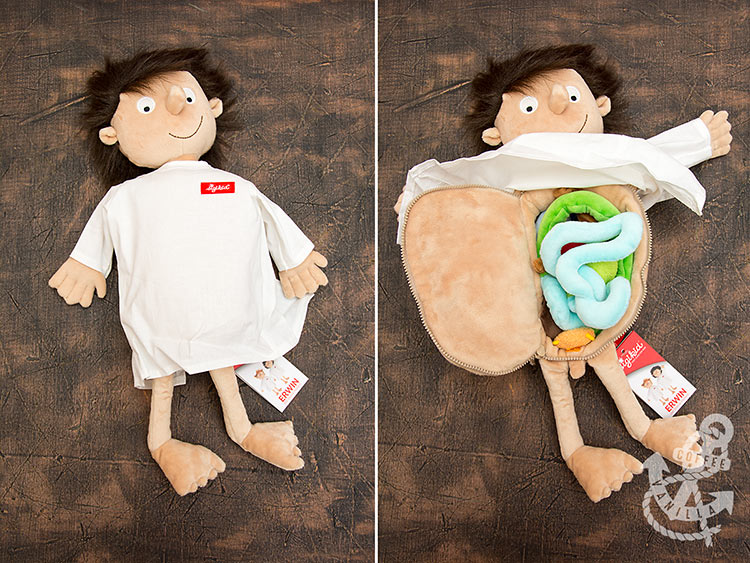 Sigikid Little Patient – Erwin (£23.63) is an educational doll from German Erwin & Rosie series including toys and books. Our younger one who is 6 and want to become a doctor was asking for this toy ever since we saw it somewhere on the net. She was not disappointed when it finally arrived.
The doll is quite big, of very good quality with soft organs and little booklet describing them and their function in our bodies. One of the smartest toys we have seen in a very long time.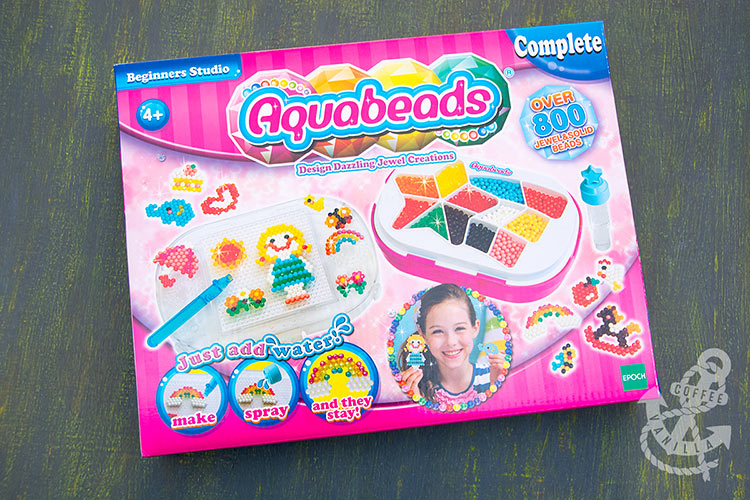 Our 6 year old was asking for Aquabeads for months. Since we never used them before we went for Beginners Studio (£13.99) that seemed to have a bit of everything needed to try the beads: templates, board, spray bottle, pen, mix of 800 beads in different colours, both opaque and crystal variety. To make things even better it came with sturdy storage box.
Making designs is pretty easy but after spraying them with water you need to wait a bit, about an hour before they are ready to touch, not instantly as it would seem from watching the TV ads.
GADGETS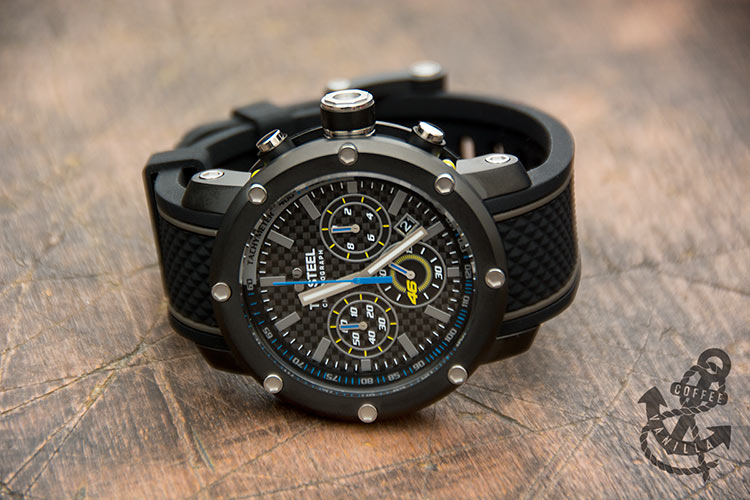 TW Steel VR men's watch (£462.00) is big, heavy and bold. It is part of the Valentino Rossi range, it's actually the Special Edition VR|46 Tech model. Hence the YAMAHA racing team inscription on the back.
The watch is waterproof and very sturdy. The silicone straps are comfortable, and the size/weight is a lot less noticeable when you're out and about.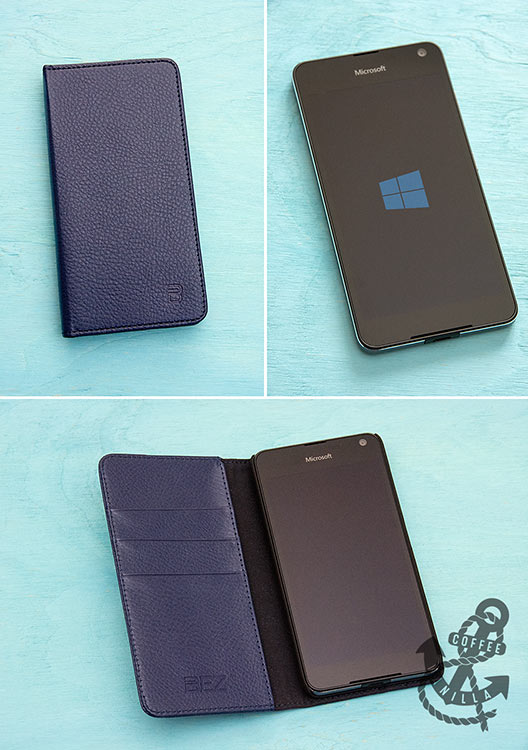 We were looking for easy to use and not too expensive smartphone for older person who uses already Windows laptop. We wanted it also to be able to accommodate two sims, one for calling UK and the second to call abroad without need of walking around with two mobiles.
Microsoft Lumia 650 DS (£127.00) may not be the newest model but it works perfectly with all of the latest apps and suit the purpose we needed it for. It fits nicely in BEZ smartphone wallet (£12.99) which looks rather classy, is nice in touch and well made.
STORAGE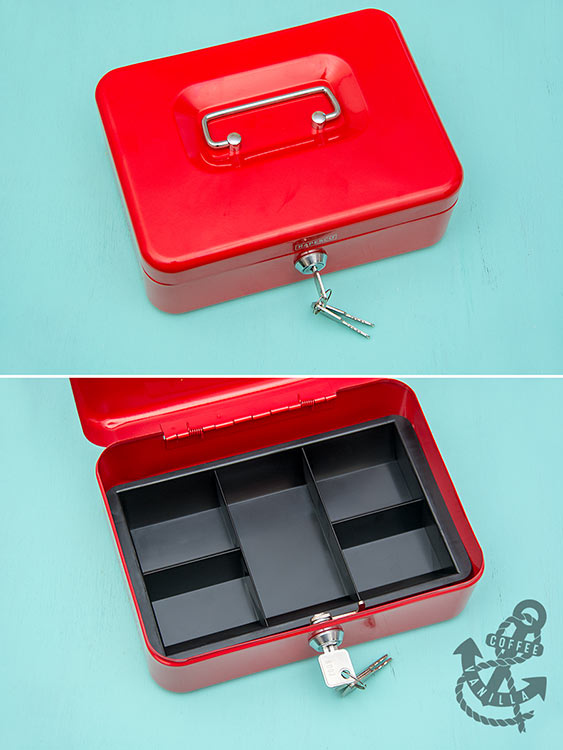 Rapesco 8 inches / 20 cm metal cash box (£12.71) is a good, secure cash box with removable tray for coins and keys.
Our older daughter uses is at the moment to store her pocket money as she is too young to open her own bank account. Later on the box will come very handy during bake sales and craft markets we take part in.
NOTES
Since October & November Tried & Tested we took part in colouring workshop with Johanna Basford, made some Beetle topped tarts for Volkswagen, posted November Inheritance Recipes round-up and January Inheritance Recipes link-up among other articles, check them out.
The next Tried & Tested will be published on the beginning of February, stay tuned.
DISCLOSURE: This post contains some affiliated links. We have received TW Steel watch and Rapesco cash box as a part of Amazon Vine™ Programme and you can find part of this reviews on Amazon website as well. We bought Creative Lettering and Beyond book, Staedtler watercolour pencils and sharpener, Sigikid Erwin doll, Aquabeads, Microsoft Lumia 650 smartphone and Bez phone case ourselves. We were not financially compensated for this post. All opinions expressed here are our own and we retained full editorial control.