I hardly ever attend non-local events away from Brighton but this workshop was one not to miss!
Not only because it was taking place in a beautiful Covent Garden location at The Hospital Club and was organised by Staedtler (brand that I love since I was a child for their colouring pencils and modelling clay / Fimo) but also because it was run by a very special guest: Johanna Basford OBE. Johanna is an illustrator and author of well known adult colouring books such as Enchanted Forest, Magical Jungle, Lost Ocean, Secret Garden and most recently Johanna's Christmas. This year she was appointed Officer of the Order of the British Empire (OBE) for services to art and entrepreneurship.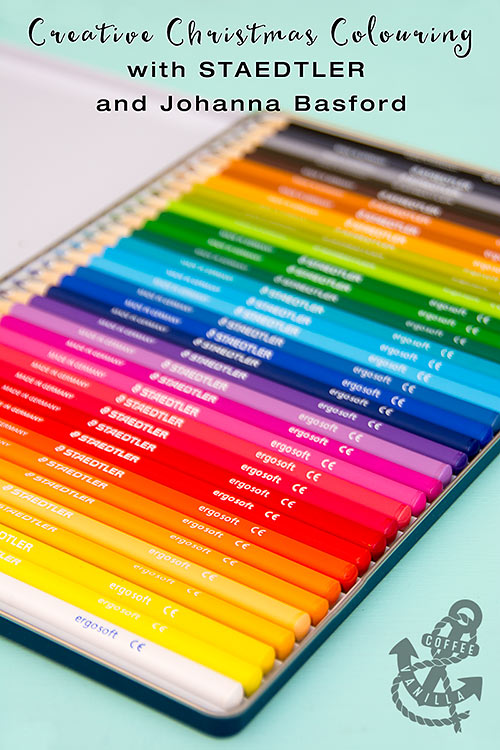 Growing up in communist (at the time) Poland we had very limited access to quality drawing materials but one day I was lucky enough to be able to go to Pewex, store selling Western goods in exchange for US Dollars. It was a big day. My sister and I could get only one thing each, she has chosen very cute Japanese Monchhichi doll and I went for my very first tin of Staedtler colouring pencils which I cherished for years… Even though it was circa 1982 couple of pencils managed to survive all those years, moving flats and countries… Unfortunately I can't locate the original tin at the moment but I remember it had orange and blue stripe on the top and a picture of grapevine field landscape.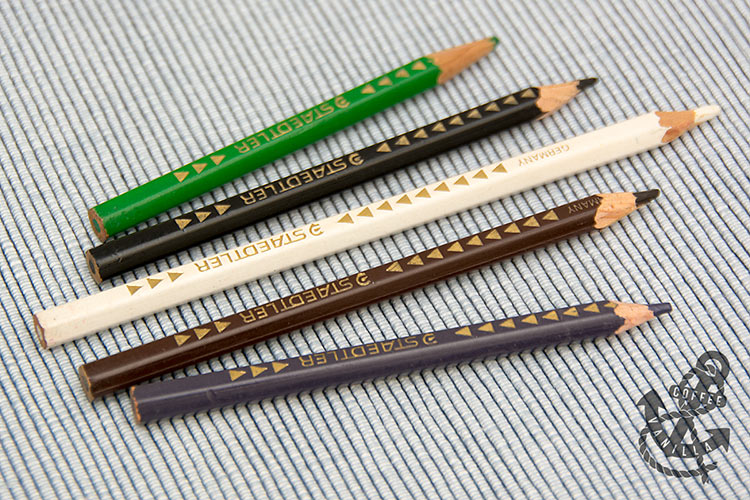 my first Staedtler colouring pencils, circa 1982
But returning to the workshop… we met lovely Johanna Bradford who showed us how to colour like a pro. I was shocked to learn that I have been using watercolour pencils all wrong for so many years!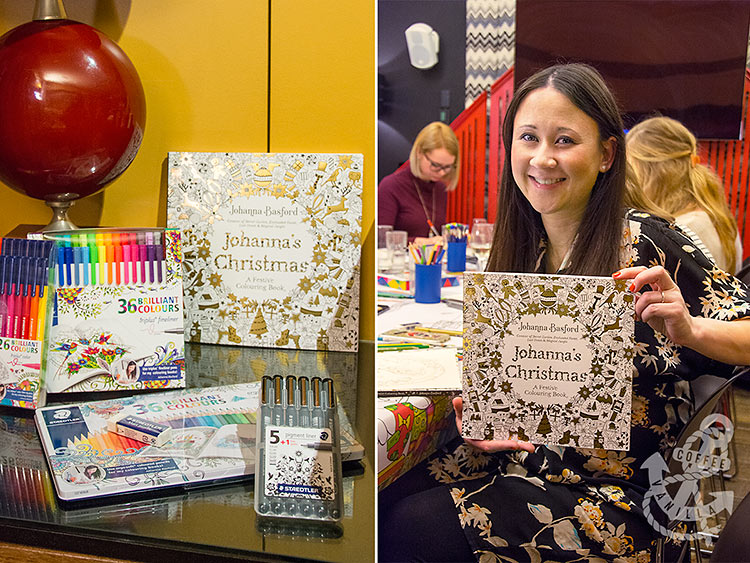 I also discovered that creating decorated handmade font can be easier than I expected…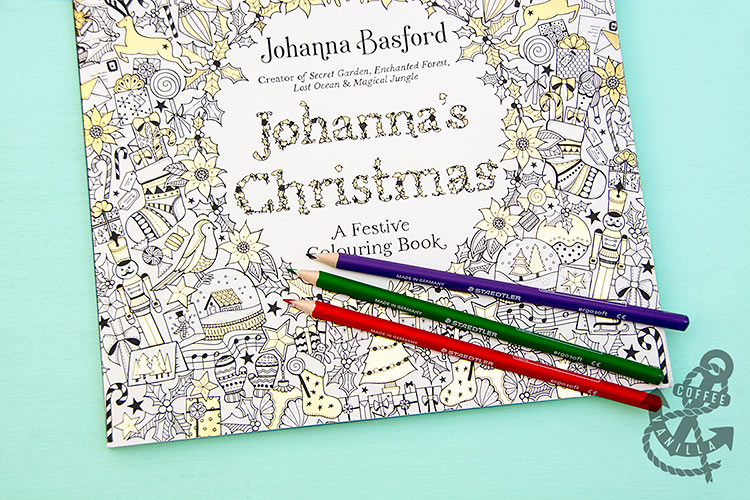 Besides we got set of Staedtler goodies to try out at home. I must admit the Staedtler Ergo Soft colouring pencils and the Pigment Liners are my personal favourite while my older daughter, who is also big Johanna's fan, loves the Triplus Fibre-Tips and Triplus Fineliners. We both equally love the Metallic Markers, they add such a nice finishing touch to the colourings.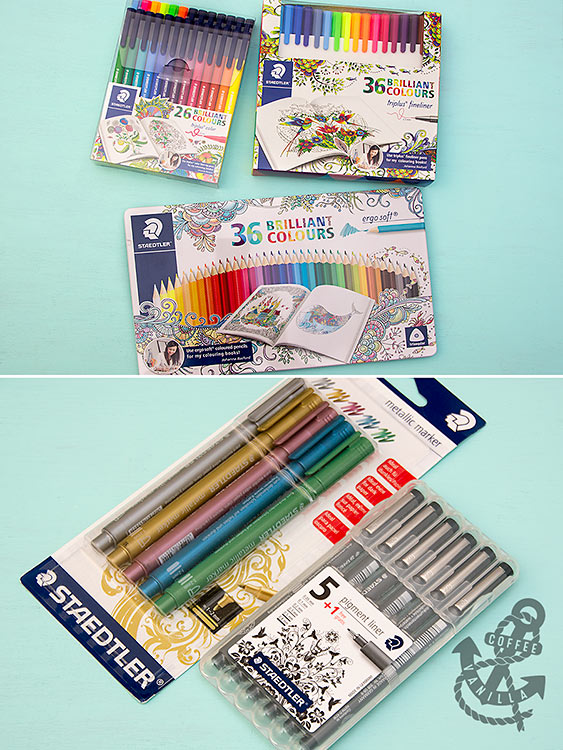 Other that that I loved the Karat Aquarell watercolour pencils I have tried during the workshop… I will be definitely asking Santa for set of those this Christmas.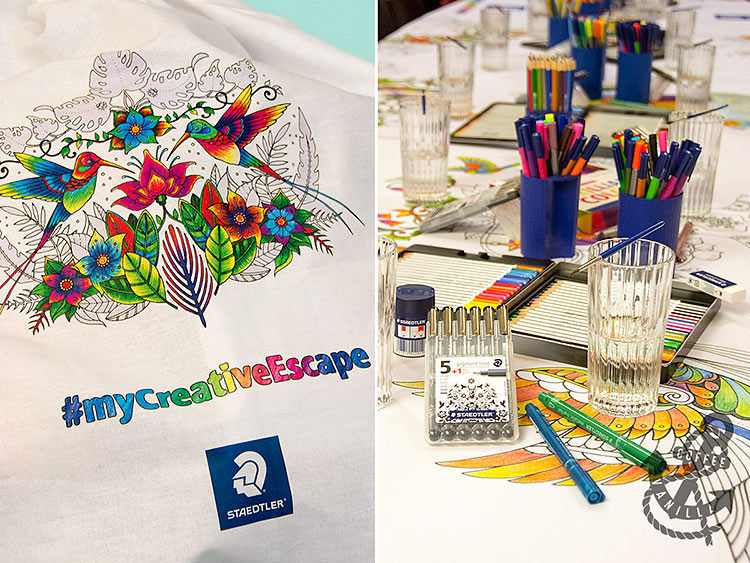 I really enjoyed this Creative Christmas Colouring workshop, the atmosphere and people were great. I got a chance to meet up finally with Solange of Pebble Soup for the first time since we moved out from London.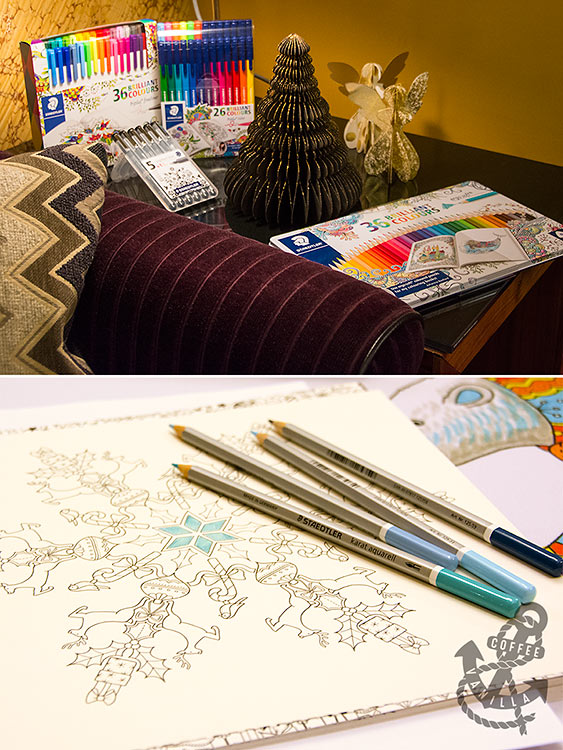 I probably don't have to tell you I will be doing some serious colouring this Xmas as it is so satisfying and relaxing at the same time…
And what are your plans for long holiday evening?
UPDATE
My first tin of Staedtler colouring pencils has been found during pre-Christmas tidying up!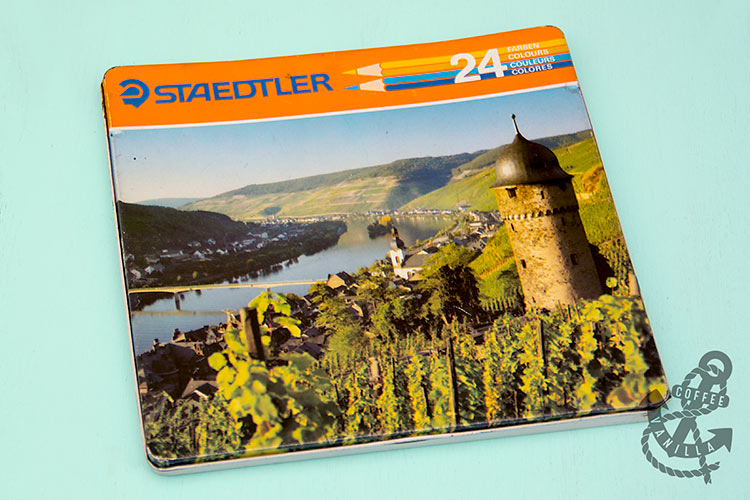 my first tin of Staedtler colouring pencils, bought in Pewex store around 1982
TIPS
For colouring tips and tutorials visit Johanna Basford's website. The pastel backgrounds tutorial is one of my favourites.
NOTES
If you are looking for more Christmas related articles, take a look at our Christmas crafts, DIY project and recipes ideas.
DISCLOSURE: We were financially not compensated for this article but received Staedtler goodies along with Johanna's Christmas book to try out. All opinions expressed here are our own and we retained full editorial control. This post contains some affiliated links.