Those are quite lazy but pretty gift tags made with watercolour paper and washi tapes. They are quick to make and the don't require any time to dry so they can be used within seconds of creation.
Some of pictured below gift tags I made with my daughters when we were in a hurry to post a very special package to someone… not having time to wait for watercolours to dry (as it was our original plan) we decided to use washi tapes instead and it turned out a very good idea.
If you have a bit more time on your hands you can make watercolour tags, stamped tags, button gift tags or spiral gift tags, just to name few.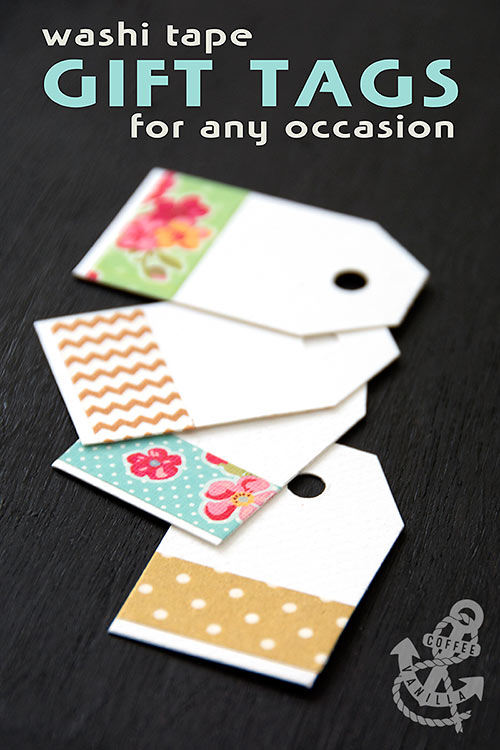 MATERIALS
EQUIPMENT
scissors
ruler
pencil
eraser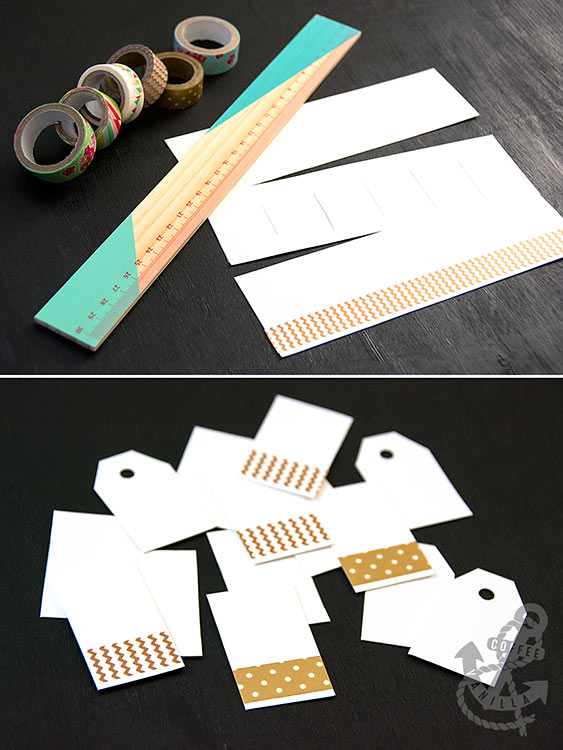 METHOD
Share sheet of paper into stips.
Use washi tape to decorate them.
Cut each strip into rectangles. You can help yourself with a pencil and ruler to make sure hey gift tags will be more or less the same size.
Erase any traces of pencil.
Cut off two top corners of each gift tag.
Finish by making a hole on the top of each gift tag.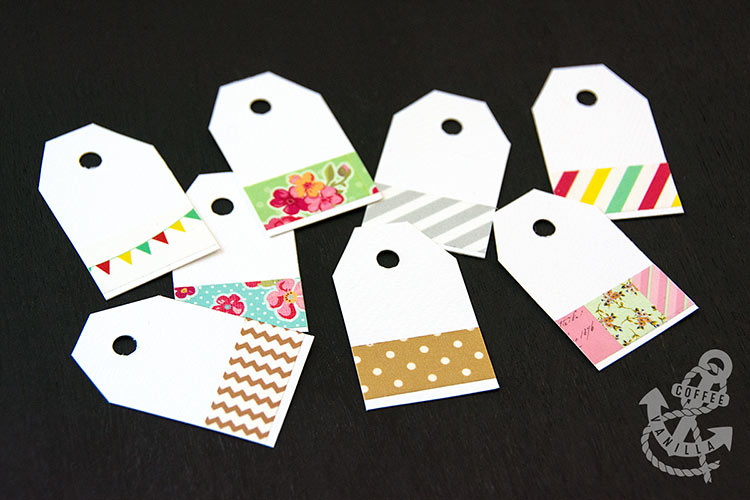 TIPS
Draw the cutting lines on the other side of the paper, not the side with washi tape, they will be easier to erase.
NOTES
Some more gift wrapping and packing ideas you may find useful: potato stamped wrapping paper, decorating with sealing wax, gift wrapping with tissue paper or decorating gifts with pompoms.
If you like easy crafts our 30 minute crafts and paper crafts can come handy.
All DIY gifts & gift wrapping projects can be found here.
DISCLOSURE: This post contains some affiliate links.