Creating potato stamps may not be the easiest thing to do but with a bit of patience the final effect can be quite rewarding.
If you are doing it for the first time…
Go for simple shapes.
Have in mind that potato stamps are quite slippery and soft so don't put to much pressure on them when stamping.
Use soft brush to apply paint onto the stamps rather than dip them in the paint.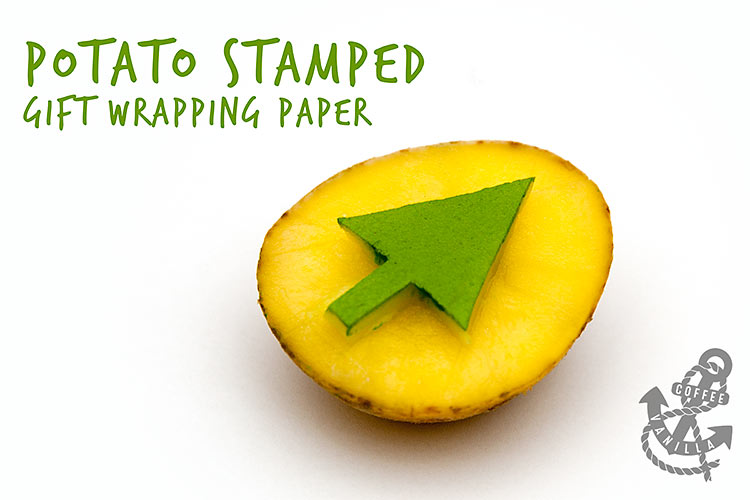 MATERIALS
potatoes
acrylic paints
plain paper
paper towel (to wipe the stamps while changing colours)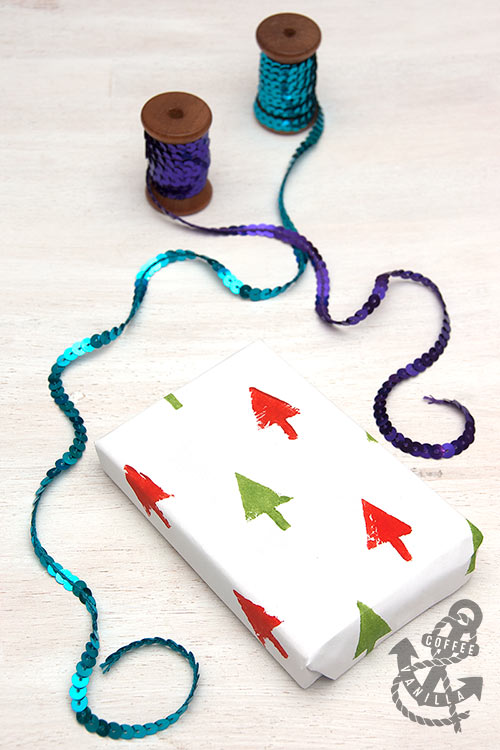 EQUIPMENT
soft paint brushes
small, sharp knife
paint palette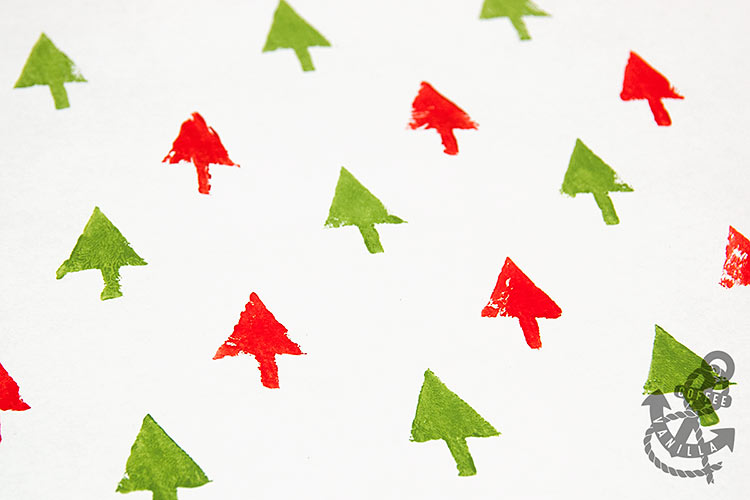 NOTES
In addition we used jute twine and two hole buttons to wrap the gifts.
If you are looking for more gift wrapping options, take a look at some creative gift wrapping ideas here.
Potato stamping works also well while making gift tags, greeting cards or even to stamp fabric.