Couple of friends asked me about countdown calendar idea for this year so I won't keep it secret any longer. This year we have decided to make two completely different ones, they will both have 31 days as we are counting down from 1st of December to the New Year's not Christmas. There will be no numbers, girls will be able to pick any package, as long as they take only one a day.
Below you can find tutorial how to make fossil and gemstone pirate treasure chest countdown calendar I made for the younger one. She is 6 and very much into fossils, dinosaurs and rocks.
For the older one (11 years old) who loves making miniatures I'm planning shopping trolley calendar filled with some miniatures and miniature props she may use while taking photos of her polymer clay creations, stay tuned, I will be posting it next…
Our calendars from previous years can be found here.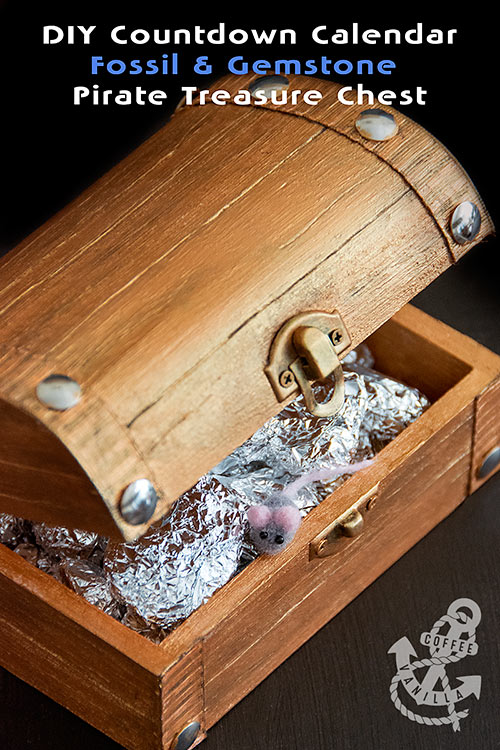 MATERIALS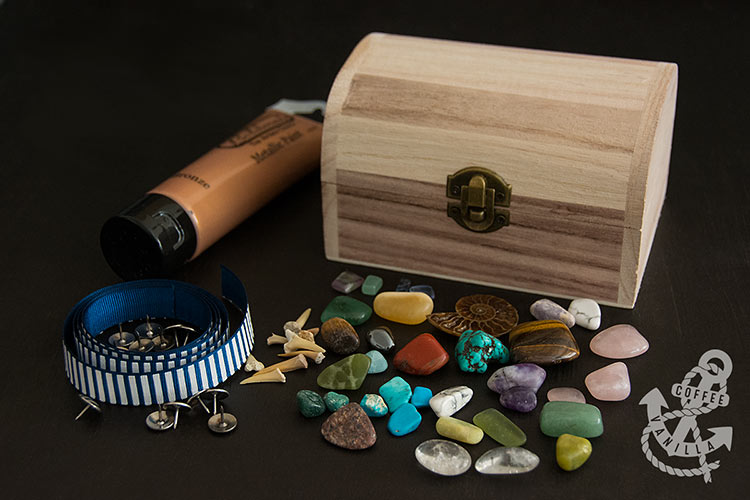 EQUIPMENT
paint brush
scissors
small piece of cloth
plain pencil or some metal tool for scratching
ruler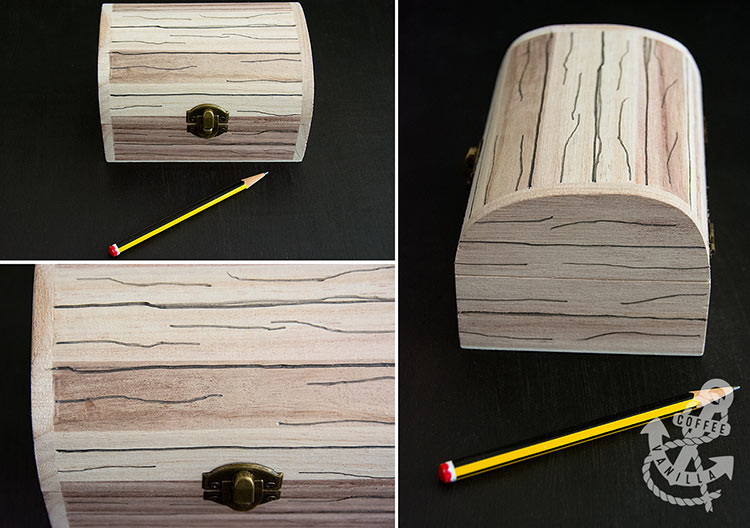 METHOD
1. If your chest is made out of soft balsa wood you can use pencil to make dents in the wood so it will look like made out planks rather than one piece of wood. First use ruler and draw the planks, then go over the lines again and again until dents are quite deep. Then draw some more lines to make wood look old.
2. Glue pieces of ribbon onto the sides of the chest.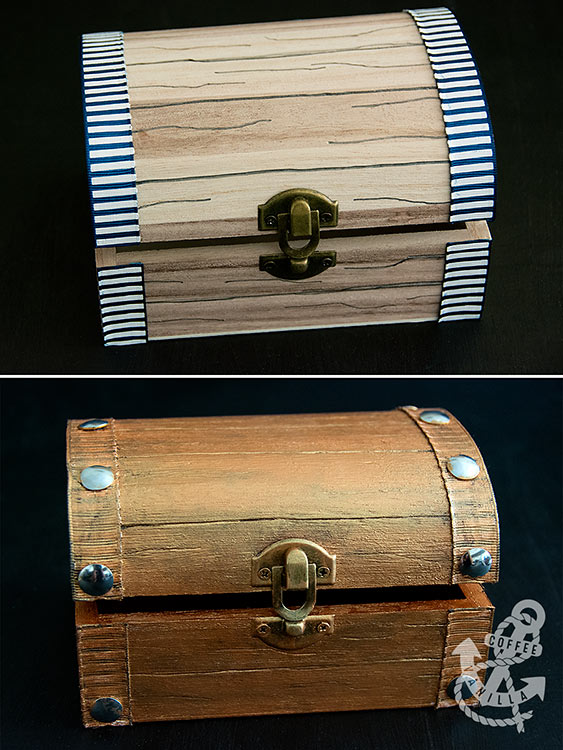 3. Paint inside and outside in metallic colour.
4. Use cloth and dark brown or black paint to make chest look a bit dirty, especially the "cracks" in the wood.
5. Finish off by adding the thumb tacks.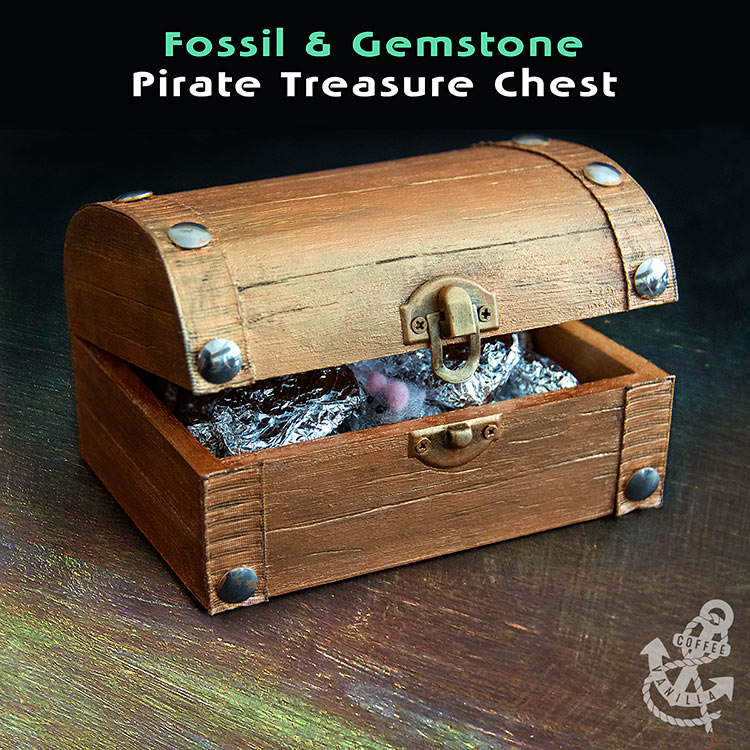 6. Fill the chest with treasures wrapped in aluminium foil.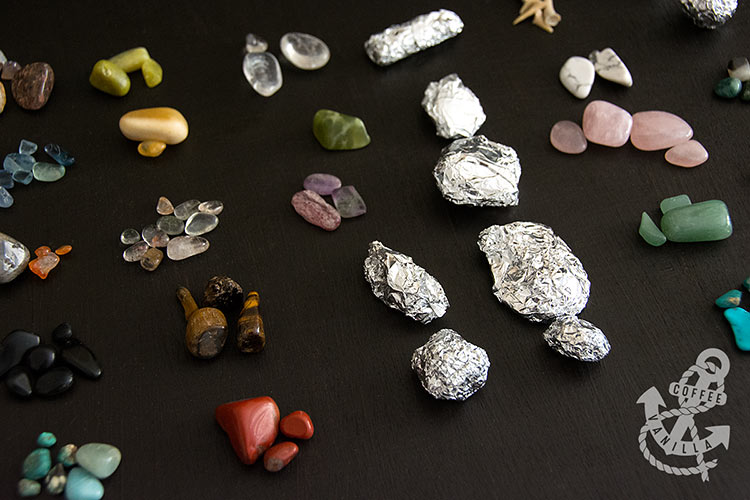 7. Don't forget about the rat, if you have one on hand.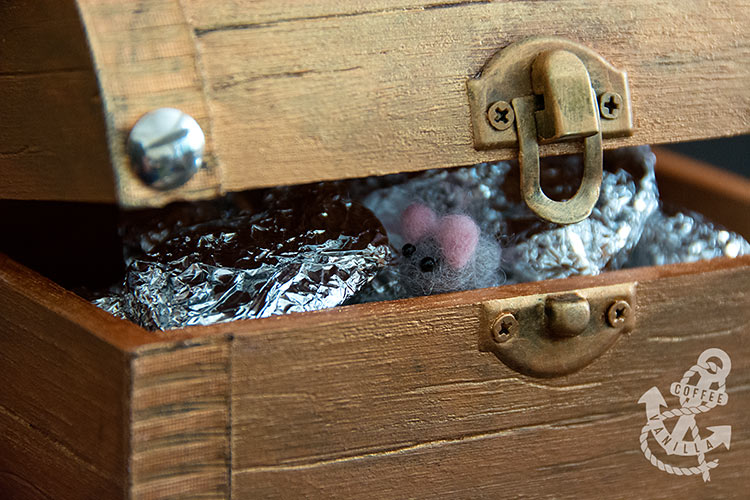 TIPS
Antique gold or brass thumb tacks would look better than the silver ones I used.
Rocks and fossils can be replaced here with any other little items kids would cherish: coins from all over the world, cars, dices, shells, beads, collectable figurines or anything else your kids are into at the moment.
If you don't have time painting the chest there is lots of ready treasure boxes available.
Good selection of fossils and stones can be purchased in sets: Fossil & Rock (2 boxes), Fossil, Rock & Gemstone (3 boxes) or Rock, Crystal, Gem & Fossil (4 boxes)… although for one calendar two GeoFossil's boxes are more than enough.
You may need to purchase book to teach your child about rocks, we got this one: National Geographic Kids Everything Rocks and Minerals, you can follow our Pinterest board: Fossils & Rocks or take a look at our rocks and fossils gallery we created especially to help kids identify stones.
Once everything is unpacked the treasure chest will look more or less like this…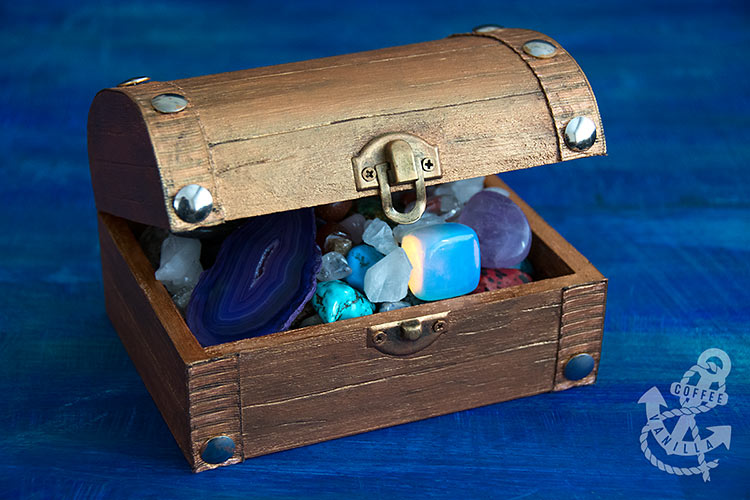 NOTES
DISCLOSURE: This post contains some affiliate links.