As the Pancake Day is approaching shortly I thought I will share with you this quick and easy recipe that we have discovered recently by coincidence when we run out of apple marmalade that we usually use for the pancakes.
Pancakes are big thing in Poland, almost as big as pierogi. My mother would be making them every week, if she could, and we do not complain, especially that our girls love granny's pancakes.
More Pancake Day recipes (mostly Polish) can be found here.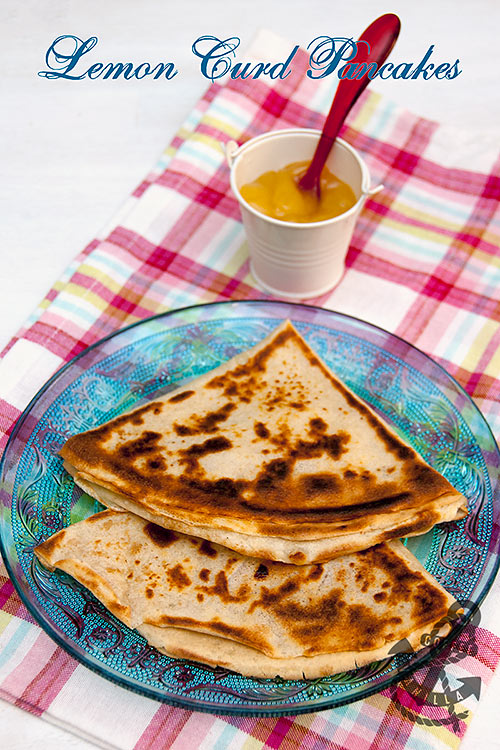 INGREDIENTS
pancakes (to make them follow my mum's pancake recipe here, minus the poppy seeds)
lemon curd (store bought or even better home-made)
crème fraîche / soured cream
flaked almonds (toasted)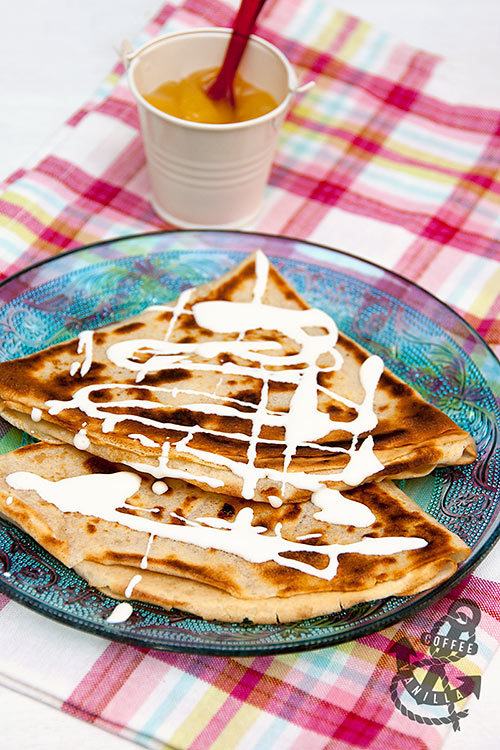 METHOD
First prepare the pancakes, this can be done in advance.
Toast the almond flakes and leave aside.
Spread about 1 tsp of the lemon curd on each pancake, fold in four.
Re-fry pancakes on non-stick frying pan.
Share to the plates, top with cream and toasted almond flakes.
Enjoy while still warm.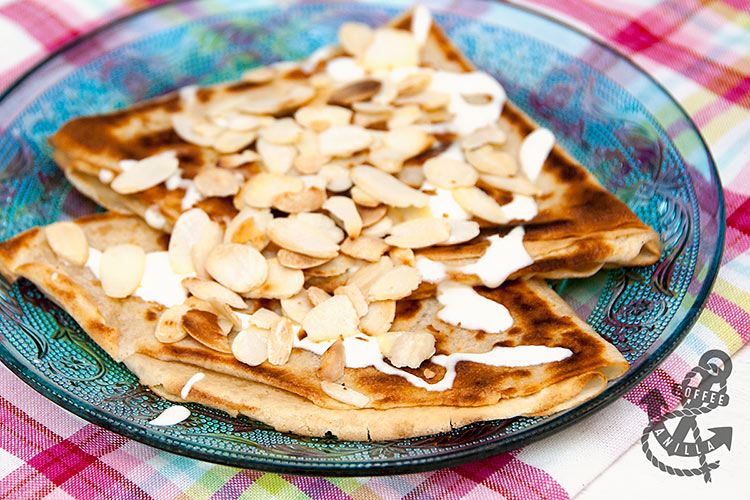 NOTES
If you are looking for Pancake Day / Shrove Tuesday recipes that do not involve pancakes, take a look at Binut's Baileys Baked Doughnuts, Janie's Drop Scones, Claire's Russian Blinis, Traditional Polish Salted Herring, Vienna Doughnuts, Placki Ziemniaczane or Angel Wings we made previously.
For more delicious Fat Thursday recipes head to Ren Behan website to read how to Party Like a Pole.