Donut tower cakes are great solution for situations when transporting regular cake can be a problem. They are very sturdy but at the same time easy to break apart (rather than cut) when needed.
I made this cake for my daughter's birthday party that was taking place in a bowling venue and we had to carry the cake across whole city in July's weather. It survived all in tact.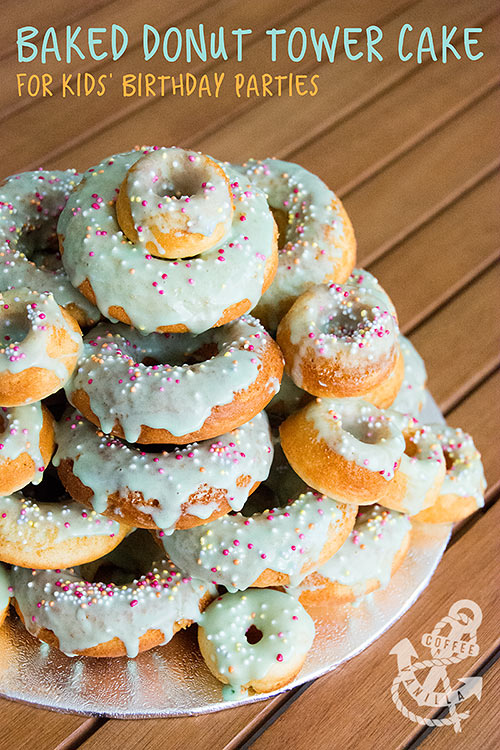 INGREDIENTS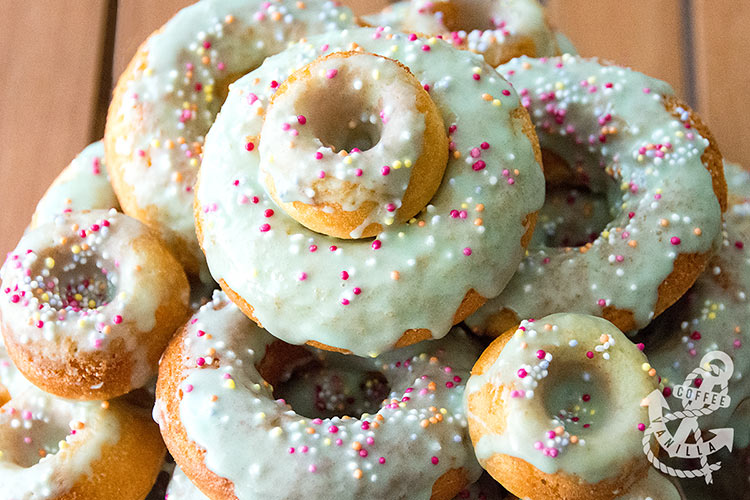 METHOD
To make the doughnuts double the recipe for the oven baked doughnuts.
Make some bigger and smaller doughnuts and test the layout before glazing.
Once the doughnuts are glazed and sprinkled, pile them up on the top of each other before the glaze will get a chance to set.
Place in the fridge to cool down completely.
Store covered with cling film.
Serves about 15 – 20 people, depending on appetite. 
NOTES
More doughnut recipes: Baked Triple Chocolate Donuts, Pączki Oponki – Baked Version of Traditional Polish Doughnuts or Vienna Doughnuts / Pączki Wiedeńskie.
Doughnut crafts: Easy Handmade Felt Ornaments.