This is something we often make in our house… using Polish salted herring, limes and tomatoes.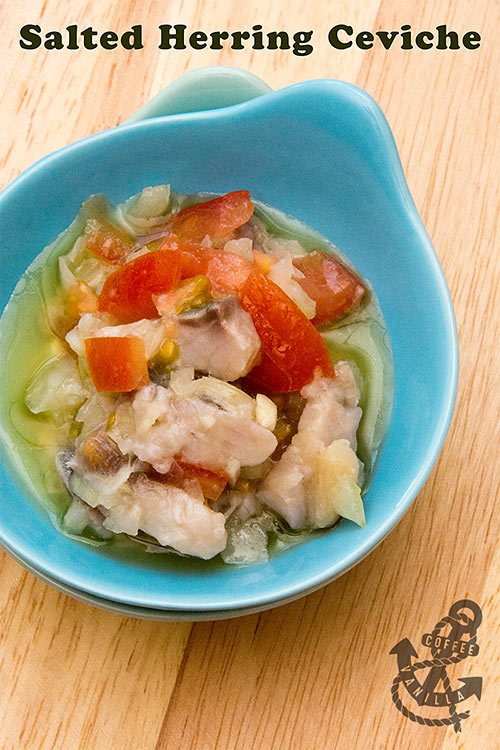 INGREDIENTS
250 g packed of salted herring fillets (chopped)
couple of tomatoes (cubed)
olive oil
small onion (diced)
juice of 1 small lime
METHOD
Chop the herring, top with lime and tomatoes.
Add also onion and olive oil, leave aside for moment for the flavours to develop.
Serve with some crunchy bread on a side.
Serves 4 – 6 people.
NOTES
More recipes calling for salted herring filets: Śledzik – Traditional Polish Salted Herring.
As I used here Polish herring and we often make this recipe at home I'm adding this to the Inheritance Recipes link-up that we co-host together with Solange of Pebble Soup. August Inheritance Recipes is hosted by Solange, please come and join us, share your inherited recipes!