This is a bit less traditional version of Polish apple pancakes, it was made out of necessity as we could not find anywhere proper sour apples we decided to replace them with leftover from Christmas frozen cranberries.
It's not often that we fry dishes in this house but as it was first Fat Tuesday, then Fat Thursday we were tempted very much to make some kind of Polish pancakes. The result was delicious, I must admit the combo worked so well I probably prefer them now over the apple ones.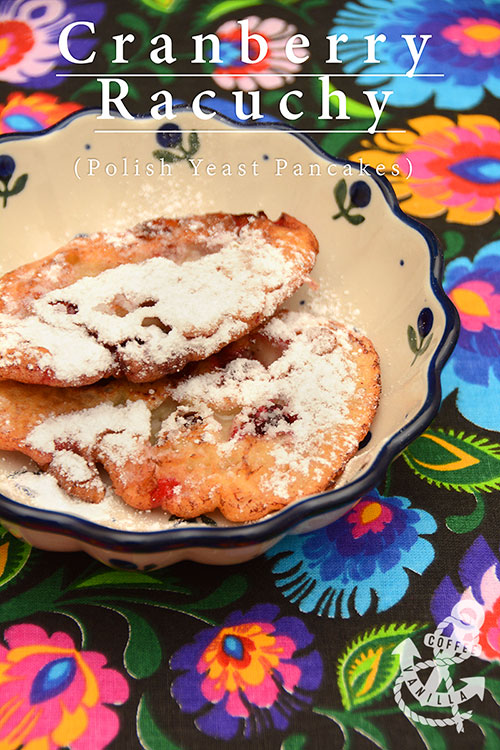 INGREDIENTS
1 tbs of dry yeast
3 cups of plain flour
2½ cups of lukewarm milk
about 300 g frozen cranberries
2 eggs (egg whites separated)
pinch of salt
½ tsp sugar
vegetable oil – for frying
icing / confectioner's sugar – for sprinkling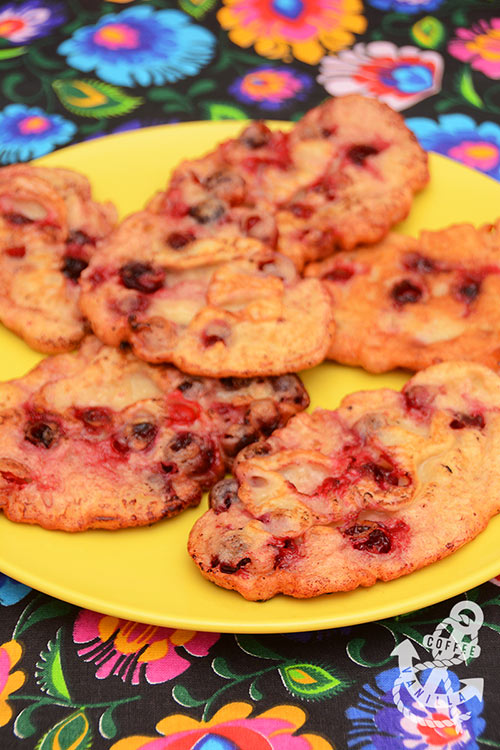 EQUIPMENT
frying pan
medium ladle
paper kitchen towels
large mixing bowl
small mixing bowl
egg whisk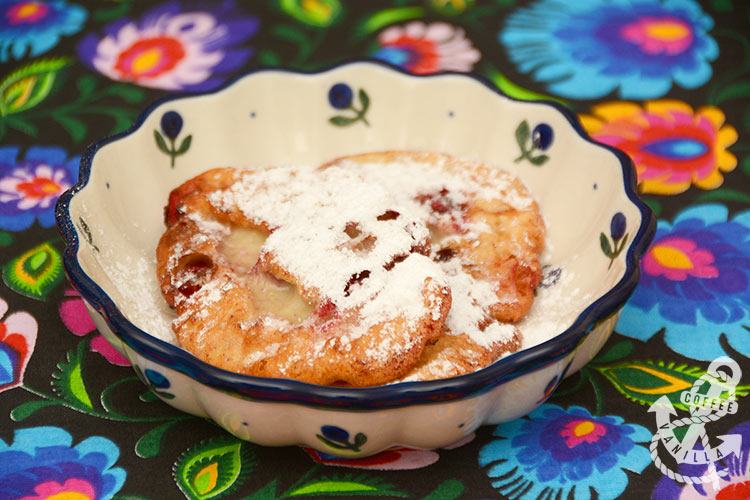 METHOD
First add the dry yeast and sugar to the lukewarm milk, stir lightly to dissolve the yeast. Cover with kitchen towel and leave aside until it will begin to froth (about 10 -15 minutes).
In a small mixing bowl beat the egg whites.
In a large mixing bowl combine flour with salt. Add also the yeast mixture, rest of the milk, yogurt and egg whites. Mix well.
Stir in cranberries.
Use ladle to transfer portions of the batter mixture onto the frying pan filled with generous amount of oil, to cover at least half of the height of the pancakes.
Once the pancakes are browned on one side, turn them over and fry some more.
Place on the plate lined with paper towels to remove oil excess.
Serve while still hot sprinkled with icing sugar.
Makes a lot of cranberry pancakes and serves about 6 – 8 hungry people.
TIPS
Racuchy taste best served fresh while still hot and crunchy.
Cranberries can be replaced with other berries.
NOTES
If you are interested in Poland and Polish recipes you may want to check out BIGOS UK, our new project that we have started together with Sylwia.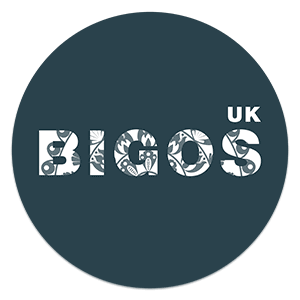 I'm adding this recipe to the Inheritance Recipes link-up that we co-host together with Solange of Pebble Soup. March Inheritance Recipes is hosted by us and it will be posted at the end of the month.