Do you remember Blue Colour Themes for The House we were posting some time ago?
This is the last one of the themes… our dream studio, craft room or home office space in B&W with blue and grey accents, lots of green and natural wood textures. Minimalistic decor with potted plants, tropical leaf patterns, vintage posters, retro gadgets and B&W photographs.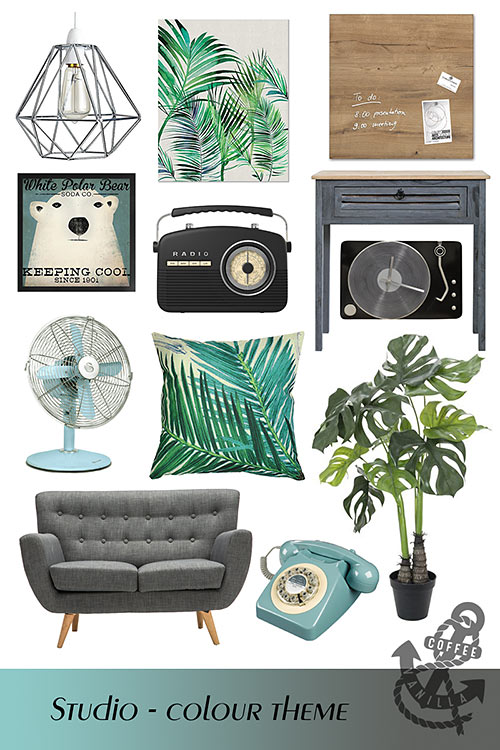 Images from the colour theme courtesy of Amazon.co.uk stores, starting from the top left: Metal Basket Cage Ceiling Pendant Light Shade – Chrome, Summer Thornton "Palm Leaves" Canvas Print, Sigel Magnetic Glass Board – Natural Wood, Frame Company Connolly "Ryan Fowler Polar Bear Soda Co" – Black, Akai Portable Retro Radio – Black, Rebecca Desk Table – Natural Blue Wood, Retro Vinyl Record Player Wall Clock – Black, Swan Vintage Desk Fan – Blue, Luxbon – Sago Cycas Leaf Cushion Cover, Birlea Loft 2 – Seater Sofa – Grey, Retro 746 Telephone – French Blue, Europalms Monstera Deliciosa.
We haven't done much in this direction yet, as we do not have separate office space but I do try to keep this theme in my little corner by the sofa where I spend a lot of time on the laptop.
Pictures will follow soon…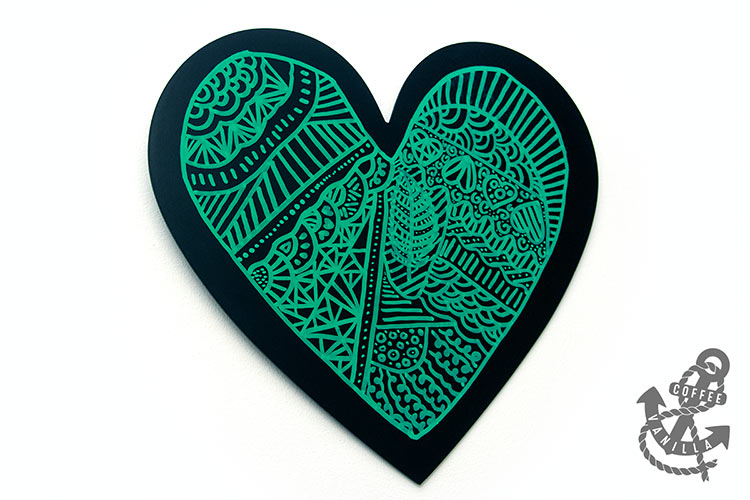 Blackboard decorated with chalk markers would work well with this theme… I may need to get plain, square board rather than this heart shaped one, borrowed from my girls.
TIPS
Whenever you planning on redecorating or just doing some light Spring cleaning, you can find some more home decor ideas here.
All our colour themes with even more ideas from all over the web can be found on our Pinterest boards as well.
NOTES
If you love plants you may want to take a look at our indoor gardening articles: Propagating Succulents from Leaves and Cuttings, Calamondin Orange Tree, Succulents & Cacti (Gallery with Names) or Hoya Carnosa & Other Wax Plants.
DISCLOSURE: This post contain some affiliated links.