Last weekend I took some time off from the kids and Easter preparations to visit newly opened Malmaison hotel in Brighton Marina and to meet up with couple of bloggers: Chelle, Lauren and Bridget.
We had lovely time catching up and being treated to delicious drinks from their new Spring menu.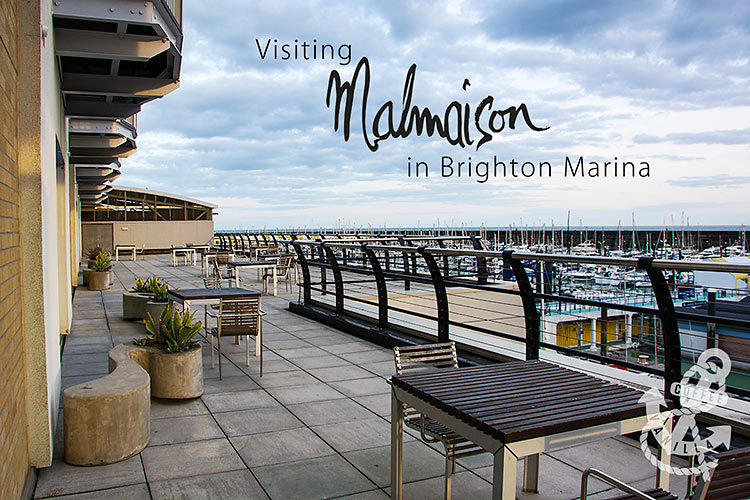 We had also quick tour of one of the rooms: modern, comfortable and with lots of character. As you can see the view from the hotel balcony is stunning as well.
About Malmaison
Brighton Malmaison is the newest addition to the boutique hotels chain that now owns 15 hotels across UK. The Brighton Waterfront branch has only a bit above 70 rooms, all luxurious, stylish and equipped with WI-FI.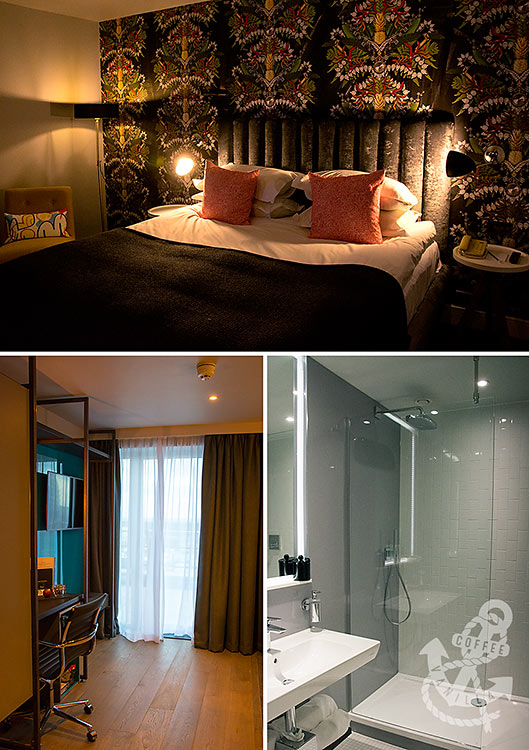 The bar area of the hotel has comfy seats, casual atmosphere and can be used for special events, nights out as well as for business meetings or even to work during the day.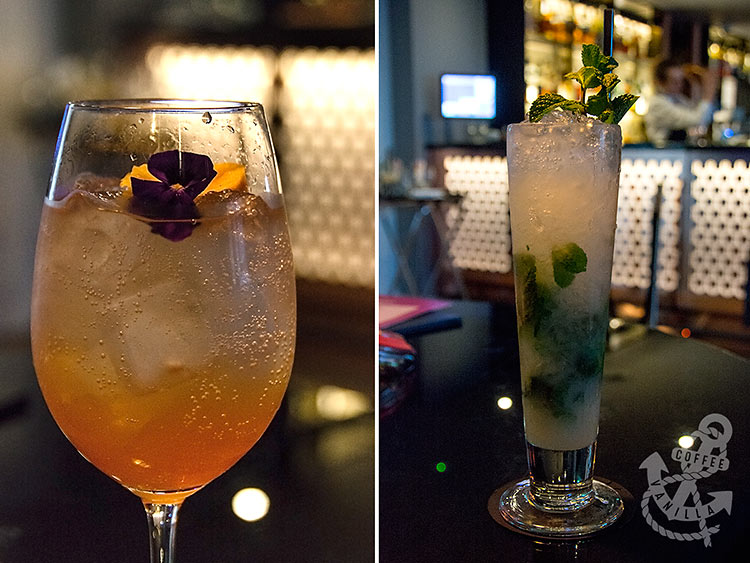 Spring Fizz / Mojito 
If you are heading to Brighton Marina this Spring I can definitely recommend the Spring Fizz (£12.50). I would never think I will enjoy sparkling floral cocktail but I did love it. It was so fragrant and refreshing! Classic Mojito (£9.00) was also heavenly but there is no surprise here, that's why almost always go for mojito.
Also do not forget to take a look at Malmaison's snacks menu… the Sweet Potato Fries with Chipotle Mayo (£4.00) are to die for.
DISCLOSURE: I have enjoyed complimentary drinks on the 15th of April 2017 as guests of Malmaison Brighton.  All opinions expressed here are my own and I retained full editorial control.