For a longer while I struggled to find right art travel cases for my girls. Ones that would either include everything we need inside or have enough space to accommodate all accessories. We wanted them to be soft (not the plastic or wooden kind), fully closing, with carry handle, universal compartments (to replace stationery) and also to look good.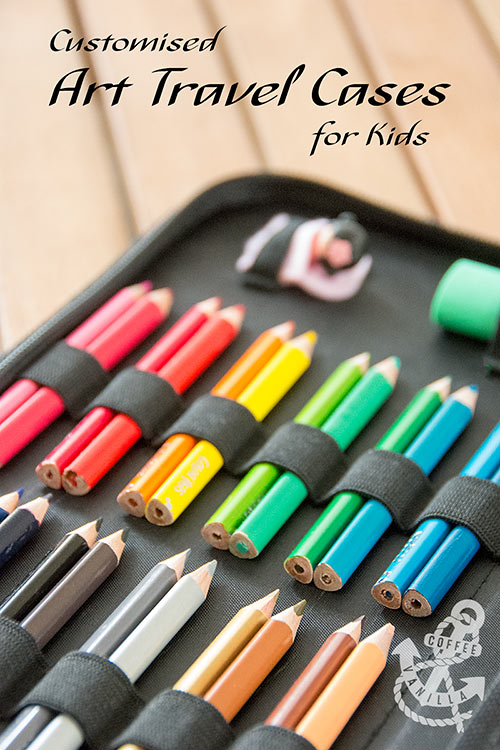 Finally I found in our local Ryman store drawing cases from Royal & Langnickel, well made at even better price (£3.99 each) and they included couple of basic drawing items already.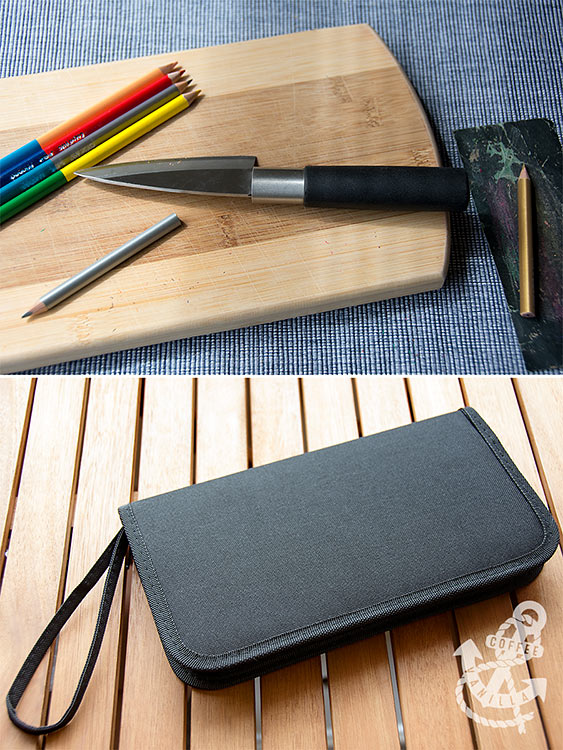 From the original items, for the travels we only kept inside the sketch pad, replaced crayons with half size ones (that I chopped in half myself) for safety reasons and added other accessories that my girls wanted to have, including cute little Japanese dolls in handmade felt sleeping bags. Don't ask me why the dolls are so essential in the drawing case, I really don't know… maybe for the drawing inspiration.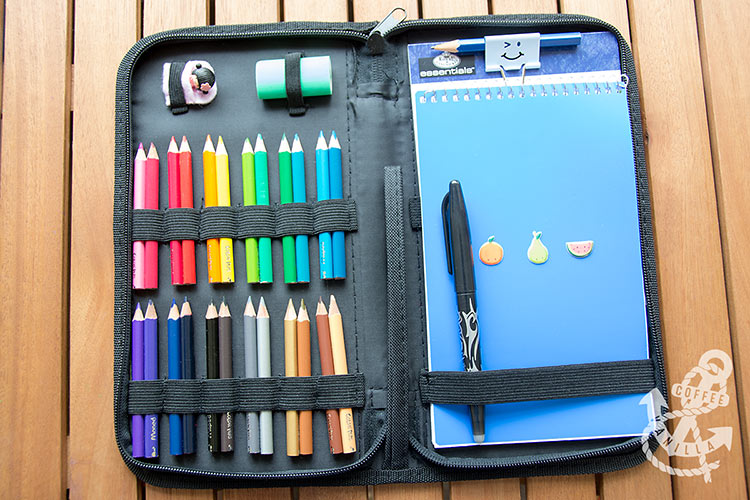 Mentioned cases come only in black colour so to make them more attractive girls decided to collect embroidered patches from each place they will visit on their travels. For now they have earned their first badge each, from London…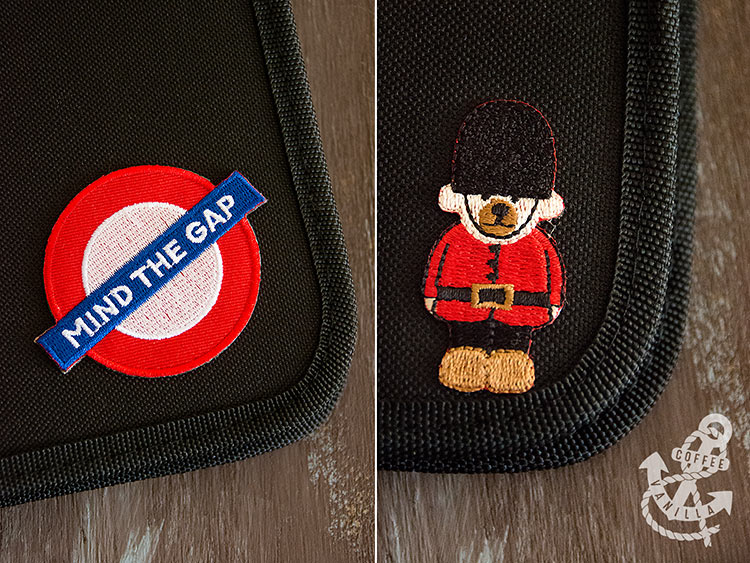 We will keep you posted on any additions to the badge collections later on.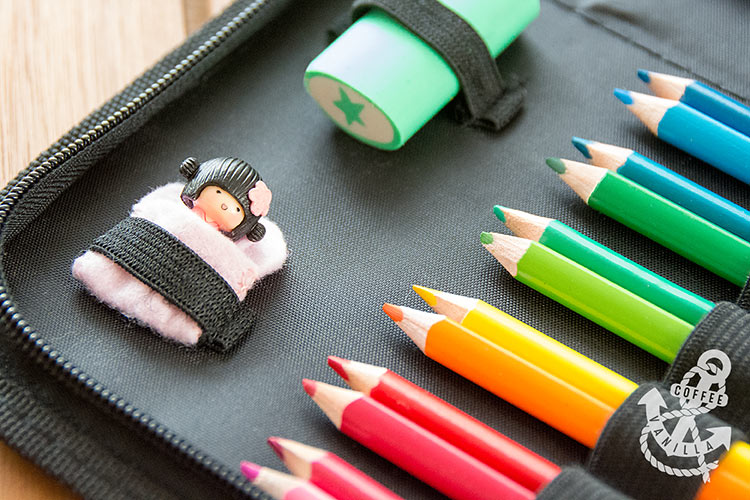 MATERIALS
drawing cases (we used case from Royal & Langnickel)
half size crayons (we used our favourite (very soft) Helix Maped Duo Color'peps  that we chopped in half and smoothed with sandpaper)
drawing pads
writing pads
pens (we used Pilot Frixion)
metal fold-back clips (Rapesco emoji clips)
half size pencils (again, regular pencil chopped in half)
eraser
sharpener (my girls replaced sharpener with the dolls)
small colouring books (from The Flying Tiger, not pictured)
stickers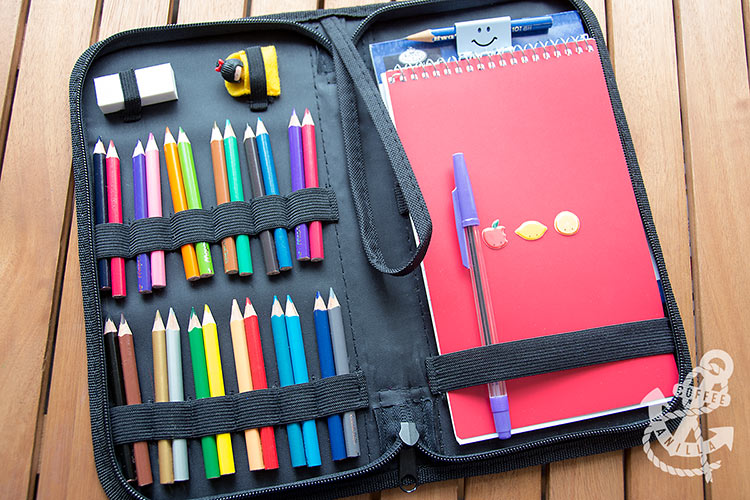 And how do you pack stationery when travelling with kids?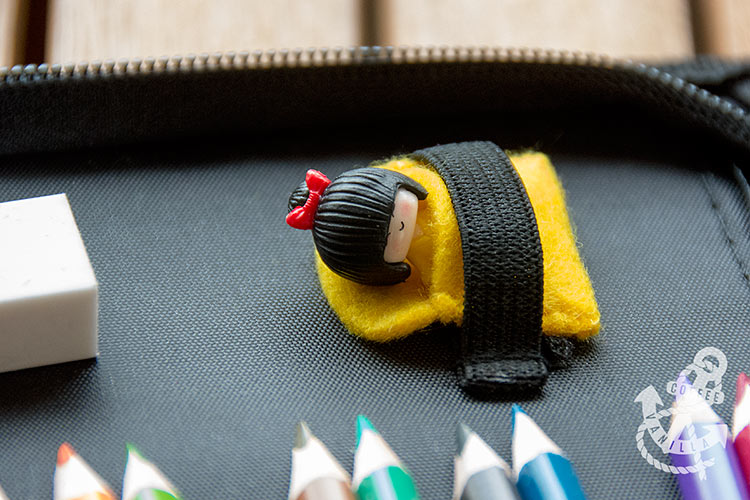 TIPS
Art travel cases like this are ideal not only for coach, plane or car trips but also for every day travels from and to school.
NOTES
More crafty ideas for summer: Summer Holidays Crafts for Kids, Bleach Pattern Shirts (with an Olympic logo pattern), Watercolour Effect Shirts, DIY Hair Clips for Children, Bohemian Style Wrap Bracelets, Tie Dye Beach Towel, Tie Dye T-Shirts, Boho Style Granny Square Bags or DIY Strawberry Nail Art for Kids.
UPDATE
patches collected during trip to Edinburgh in Scotland – Scottish flag + girls' initials
DISCLOSURE: This post contains some affiliated links.