This is very simple, yet delicious sandwich that will make a great, healthy start to the day or filling lunch time meal.
I made this sandwich couple of times recently for my husband who is not fan of overnight oats or porridge I usually make for myself. The egg salmon sandwich turned out to be a big hit. He really enjoyed it and to my surprise he did not even notice that the eggs were served on gluten free bread.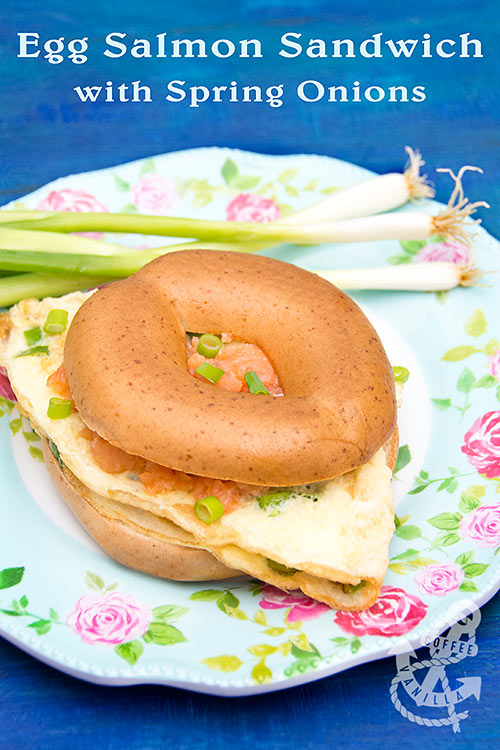 It is probably because Genius Gluten-Free Breads do not taste like many other GF products. They are much tastier and they have less sandy texture. The Plain Bagels are perfectly chewy, the Farmhouse Loaf is packed with seeds (it's my personal favourite) and the Cinnamon & Raisin Bagels taste really good toasted with butter or chocolate spread.
Genius products can be now purchased in most UK supermarkets and they are sold at a price of £2.00 for pack of 4 bagels and £2.48 for 535 g loaf of bread (prices from Asda).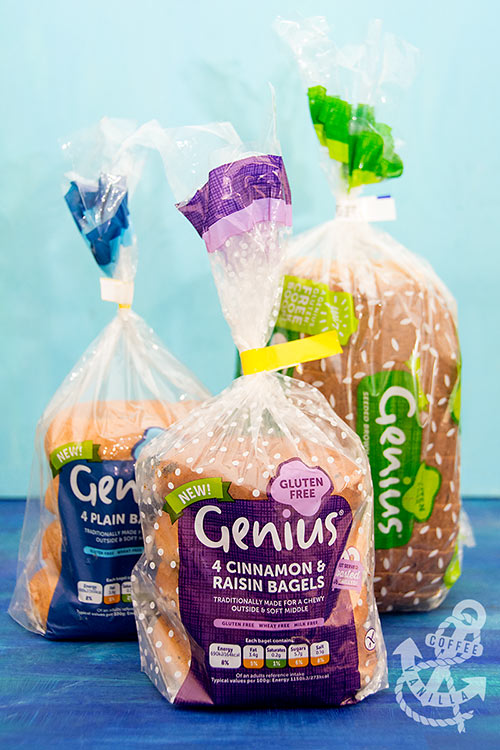 INGREDIENTS
2 plain bagels (we used Genius gluten free bagels)
4 eggs (whisked lightly)
2 – 3 spring onions (chopped)
smoked salmon slices or trimmings / about 60 g
cream cheese or butter spread
a bit of butter or olive oil for frying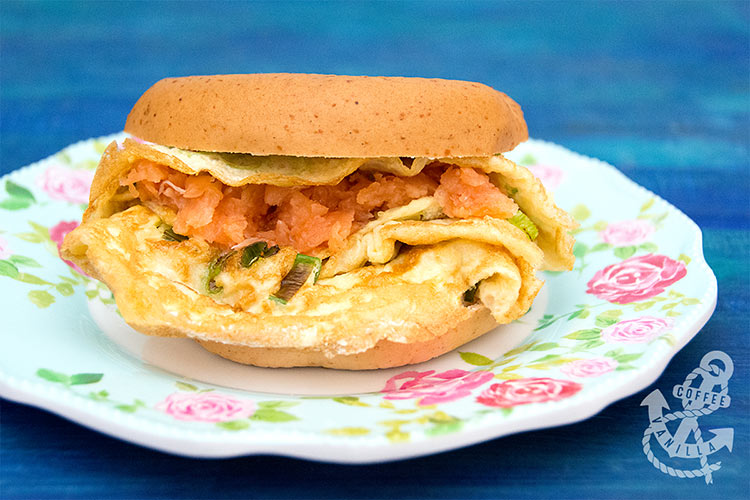 METHOD
Heat the frying pan and grease it with a bit of butter or olive oil.
Add spring onions and fry them for a little while.
Stir in also eggs and fry until they are ready to your liking. We like our eggs well done, fried on both sides.
Toast the bagels, spread some butter or cream cheese on them.
Top with eggs and salmon.
Enjoy while still hot.
Serves 2 people.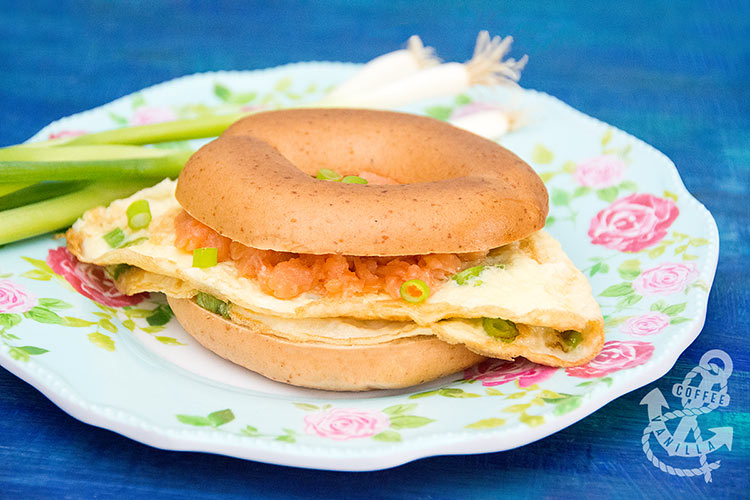 TIPS
Replace bagel with sliced loaf or any other favourite bread.
Smoked salmon trimmings are cheaper alternative to often pricey sliced salmon and they are also easier to use, especially in the morning when you are in a hurry.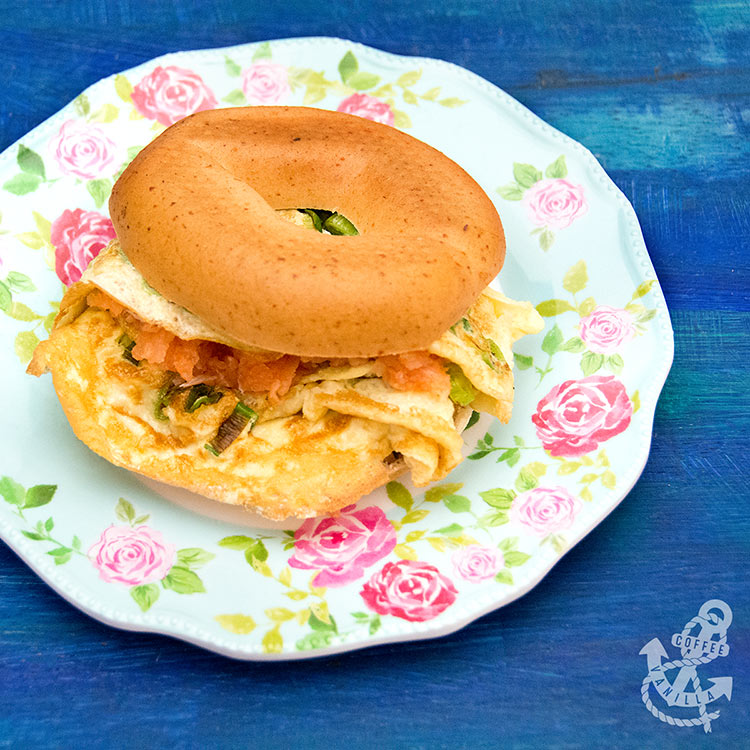 NOTES
More sandwich ideas: Sloppy Joe Sandwich with Turkey Chilli con Carne, Tuna, Dill and Sweet Corn Sandwich Filler, Cream Cheese & Jam Sandwich Swirls, Mexican Style Roasted Sweet Potato & Mixed Bean Wraps, Ciabata Sandwich with Leek, Carrot and Cheddar, Apple Cheese Sandwich or Sandwich Ideas for Husband's Lunch.
DISCLOSURE: This post has been commissioned by Genius Foods. All opinions expressed here are our own and we retained full editorial control.