This is one of our favourite comfort foods ever! Fresh bread, spicy mince, cool cream, melted cheese and crunchy veggies.
Every time we cook chilli con carne I hide away a bit for our sloppy Joe sandwiches the following day.
INGREDIENTS
bread roll (halved and toasted, I used wholemeal one)
slice of cheese (I used Red Leicester)
few slices of cucumber, bell pepper and onion
about 3 tbs leftover chilli con carne (warmed up)
about 1 tbs crème fraiche or soured cream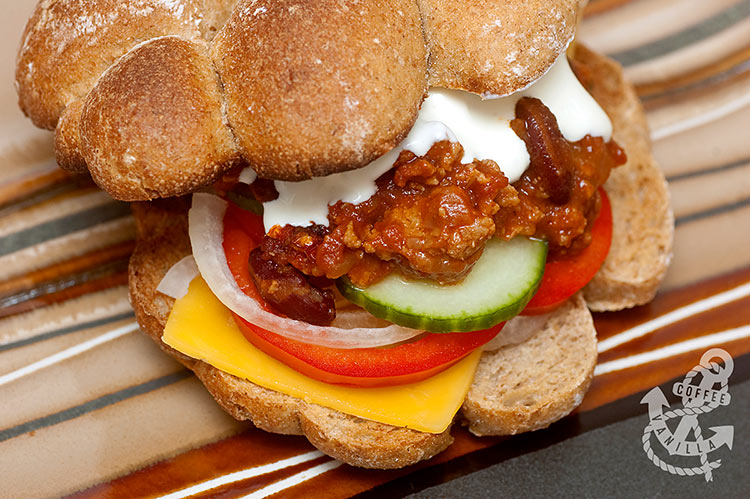 METHOD
Assemble the sandwich and enjoy!
Makes 1 sandwich.
TIPS
This recipe will work not only with chilli con carne but any leftover mince sauce, the spacier, the better.
NOTES
More recipes for spring and summer.
More snack and lunch ideas.
More ways to use leftovers.
More dishes from The Caribbean & Americas.