It may not look like this in some parts of the country but the summer has officially started. Soon the schools will close and they summer holiday season will start… We have collected couple Tried & Tested products to help you through the summer.
While kids spend more at home it is great time to work on good habits like brushing teeth more often or even stop them from using the nappies. On the rainy days they may also need some new games, we have that also covered. Summer is also a time when some of us want to look more attractive. Below you can find couple of gadgets that I personally found useful to make me feel better.
And what are your favourite summer essentials? Let us know in the comments section below.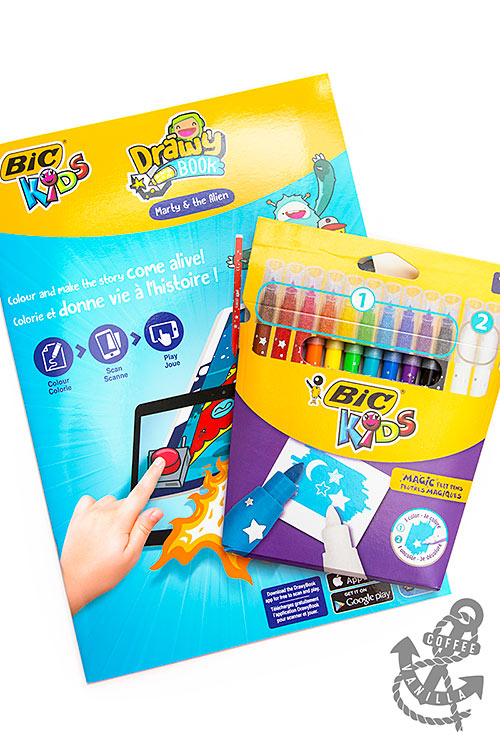 Our 5 years old daughter can't stop using this BIC Kids DrawyBook interactive colouring book (£9.99) ever since it has arrived.
The package include colouring book and magic markers (markers plus two eraser pens that make ink from the colourful markers disappear to create the patterns). The app need to be downloaded from Apple App Store or Google Play and it is the best part of the whole thing. It allows scanning drawn objects to add to the story, like drawing food to feed the aliens, adding own planets in the solar system etc.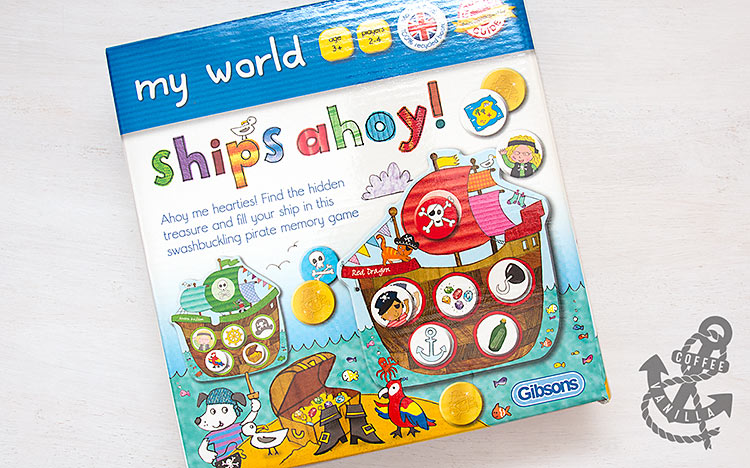 Gibsons My World Ships Ahoy pirate game (£6.97) is fun to play memory game for the whole family. Our 5 year old really enjoy it, especially that she is into pirate ships at the moment.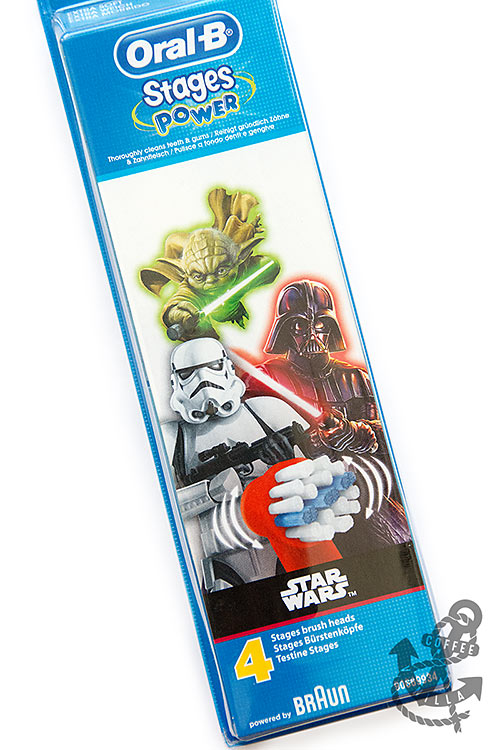 Star Wars are back in fashion so it is nice to have this design option in Oral-B Stages kids' replacement toothbrush heads (£15.99 / pack of 4) as well. It is great for kids that are not so keen on brushing teeth… having Yoda or Stormtrooper characters on the brush may convince them to brush more often.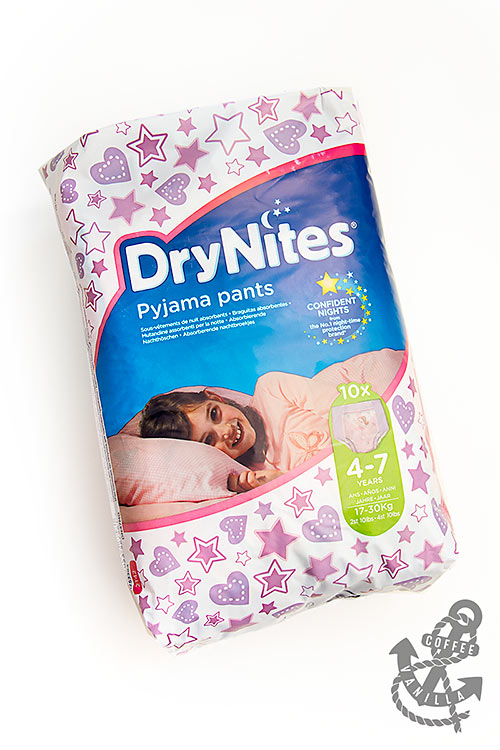 I'm very happy that we decided to give Huggies DryNites girls pants (£24.80 / 6 packs of 10) a go. Before we have finished the third pack our daughter did get a habit of waking up to go to the toilet on her own (!)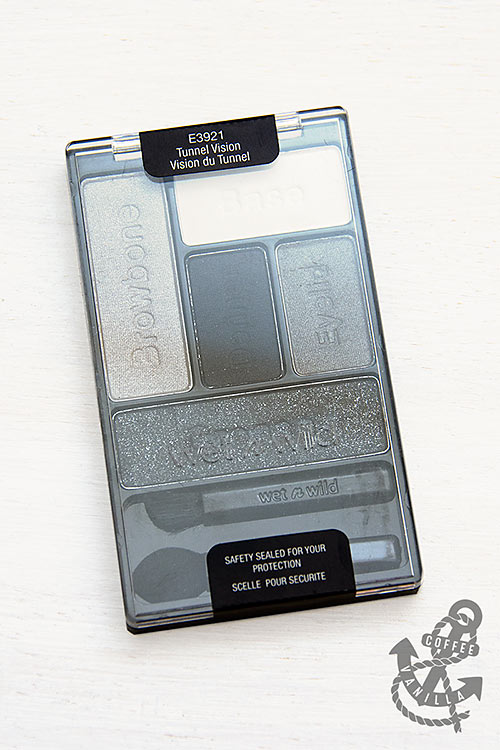 First of I must say I'm allergic to cosmetics and make-up products that contain preservatives. I'm pleased to say that after using Wet 'n' Wild eye shadow palette – Tunnel Vision (£4.49) I haven't got any allergic reaction plus the eye shadows lasted for the whole day without smudging or crumbling!
This particular set is great for smokey eyes but the Wet 'n' Wild range comes in many other colour combinations.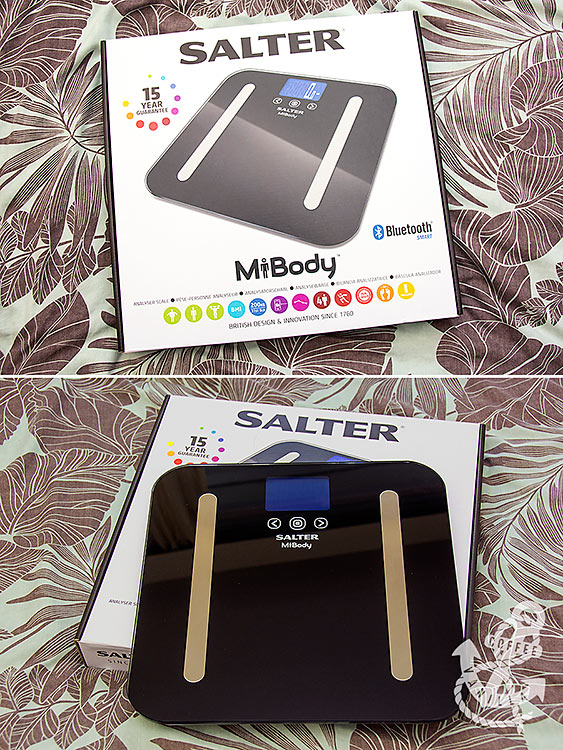 We were very excited to receive this Salter MiBody bluetooth digital body analyser bathroom scale (£64.89) as both me and my husband we are trying to lose weight. I must admit that vision of being able to synchronise the scale with app on the phone via the Bluetooth to track progress did sound very promising. There is minor problem with the MiBody app – while it transfers all the data from the scale without any problem it refuses to remember the set up goal. I have contacted Salter regarding this and they said it will be fixed in update of the app. Other than that the scale works perfectly. There is option to set up 4 separate users, change weight from metric to imperial etc. with click of the button.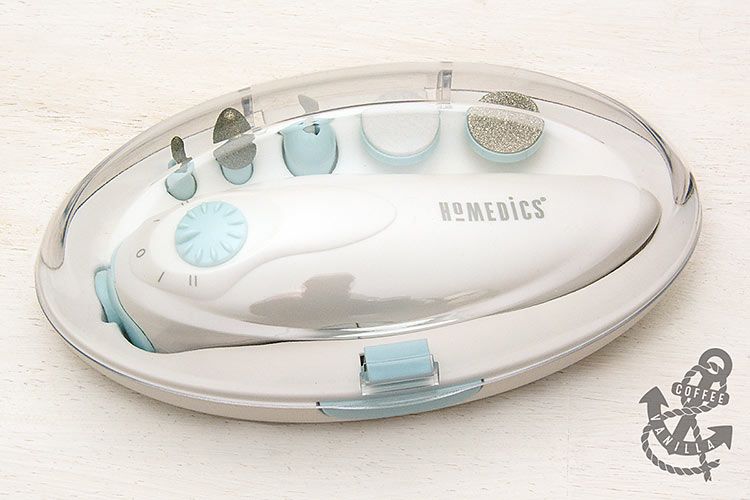 I really like this HoMedics manicure and pedicure kit (£12.69) as it comes in handy box that securely fits all the ends and is perfect for travels. It uses batteries what can be a good or bad thing, for me it is an advantage. It allows more free movements than tools connected on the cable and if you are travelling abroad there is no need to worry about plug compatibility.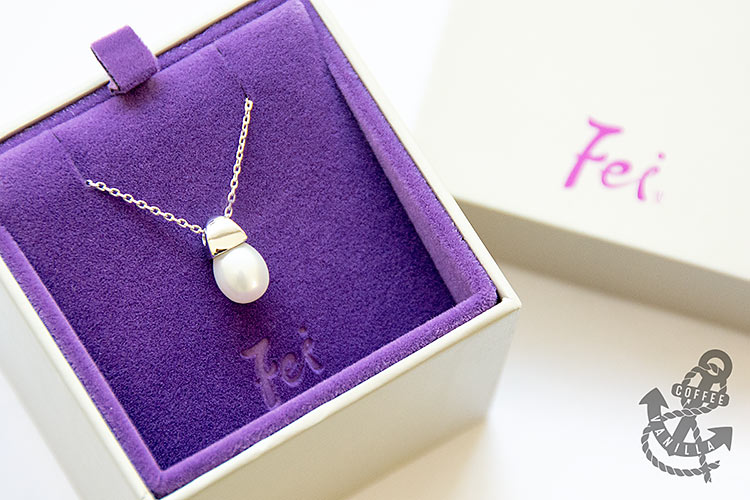 If you follow this blog you probably know I love silver jewellery… I never liked gold or plasticity statement jewellery. I feel best wearing silver and it looks so good on sun-kissed holiday skin as well.
Pictured above sterling silver and pearl snowdrop pendant (£65.00) has been designed by UK based Fei Liu. It comes from the "snowdrop" collection, it comes with medium length chain and is packed in pretty gift box.
It would make universal gift for many occasions.
NOTES
Since May Tried & Tested we made thirst quenching Gin & Tonic with Mint, Lime and Blueberries using  Tanqueray No. Ten gin, posted Inheritance Recipes July link-up, wrote about how to Stand Together Against Xenophobia & Racism with #SafetyPin and made delicious Classic BBQ Honey Chicken Skewers from House of Fraser, check them out.
The next Tried & Tested will be published in the first days of August… stay tuned.
DISCLOSURE: This post contains some affiliated links. We have received BIC DrawyBook, Ships Ahoy game, Oral-B replacement heads, Huggies DryNites, Wet 'n' Wild eye shadows, Salter MiBody scale, HoMedics manicure and pedicure kit and Fei Liu sterling silver jewellery as a part of Amazon Vine™ Programme and you can find part of this reviews on Amazon website as well. We were not financially compensated for this post. All opinions expressed here are our own and we retained full editorial control.