People from across UK (and rest of the World) are wearing safety pin to express solidarity with non-British UK residents and to stand together against post Brexit referendum xenophobia and racism.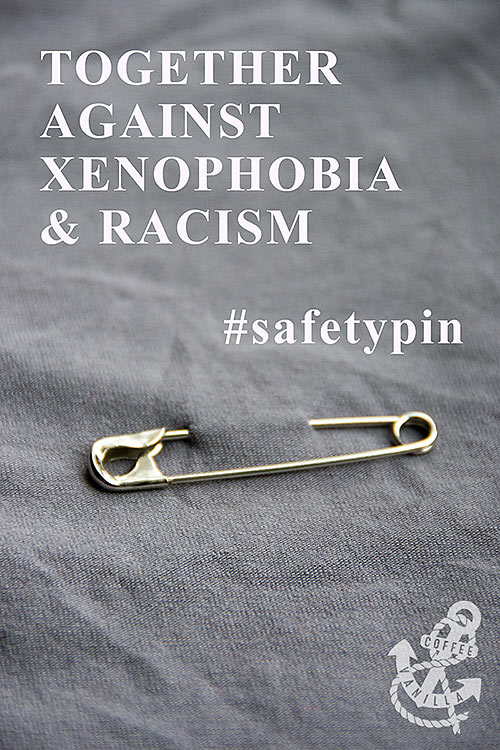 Are you wearing yours today?
#safetypin across social media
UPDATE
In a light of recent post American elections events #safetypin symbol has been adapted also in the US to show solidarity against racists attacks, abuse and message of hatred towards anyone of different nationality, religion, sexual orientation or colour.