INGREDIENTS
nacho mince or even leftover chilli con carne
green bell pepper (diced)
red bell pepper (diced)
200 g tin of corn (drained)
handful of freshly chopped coriander leaves
2 ripe avocados (sliced)
30 taco shells
lettuce leaves (I used lettuce mix with cabbage and carrot)
grated cheese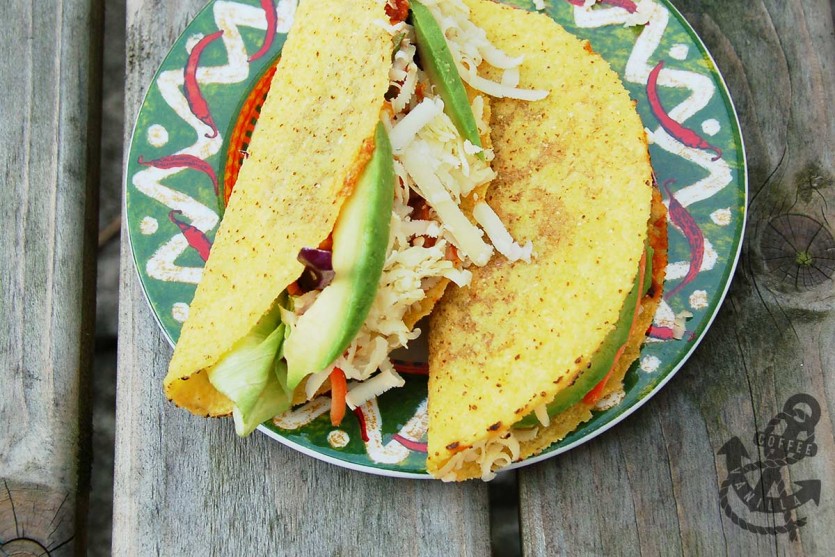 METHOD
Combine previously prepared nacho mince with corn, peppers and coriander leaves.
Heat taco shells in the oven for couple of minutes, according to the package instructions.
In meantime slice the avocados and grate the cheese.
Once shells are ready fill them with some leaves, generous amount of mince, cheese and avocado slices.
Serve immediately.
Serves 4-6 people as a meal or many more as a snack.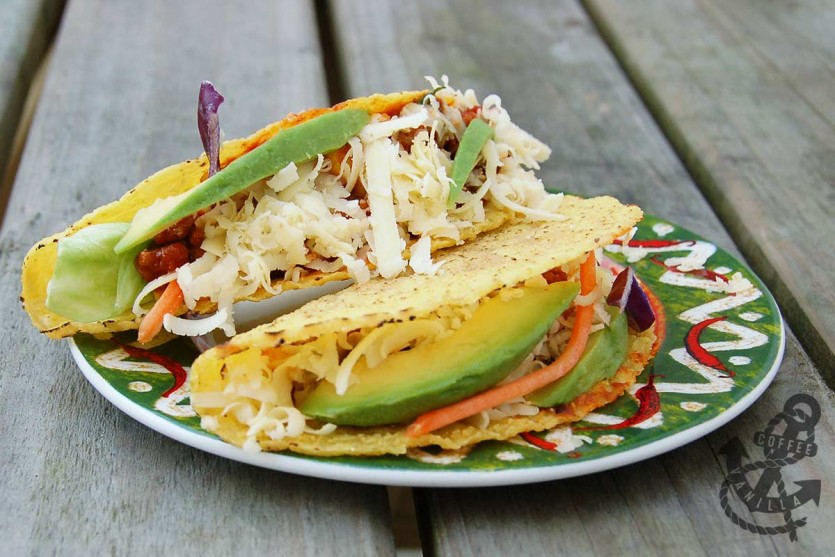 NOTES
Leftover mince can be used to top the fries in Papas Supreme à la Taco Bell.
The same nacho mince can be used for burittos recipe as well.