If you haven't try physalis yet, you absolutely must do this… at least once. In my opinion it taste best dipped in dark chocolate!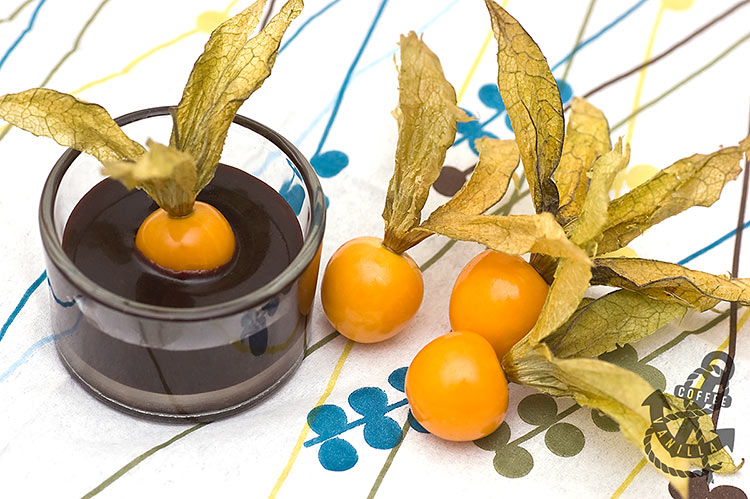 INGREDIENTS
for chocolate dip
100 g unsalted butter
100 g / ½ cup caster sugar
3 tbs cocoa powder
3 tbs cold water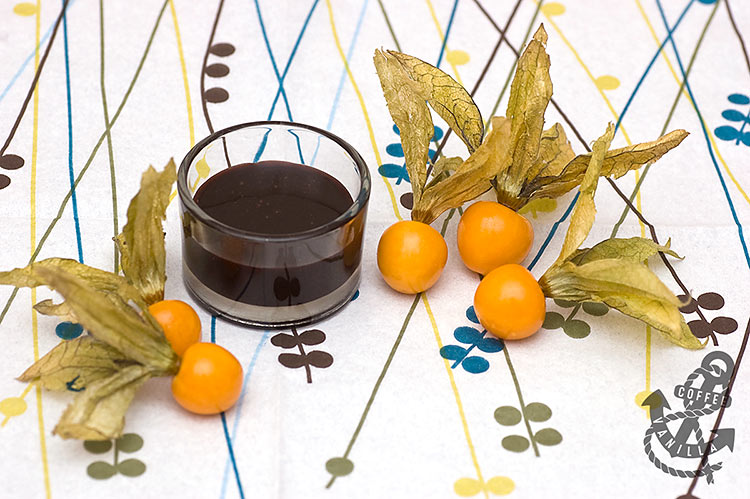 METHOD
In a small saucepan melt butter, add sugar, cocoa powder and water.
Heat over low fire stirring constantly till completely smooth, leave aside.
Tear and pull back physalis hoods, but do not remove them.
Holding the hood deep berries in chocolate and enjoy.
TIPS
You can replace half of the physalis with strawberries or other fruits for variety.
Use your favourite bitter sweet chocolate bar (melted) instead of making the chocolate dip.
NOTES
More recipes calling for dark chocolate: Dark Chocolate Muffins with a Surprise Inside, Pear, Pecan and Dark Chocolate Muffins, Black Forest Cake – German Schwarzwälder Kirschtorte, Banana Chocolate Chip Muffins, Decadent Red Velvet Brownies with Walnuts or Blue Cheese, Pears and Dark Chocolate Combo.